Lost Vintage: An Exclusive and Immaculate Whisky Lounge in Singapore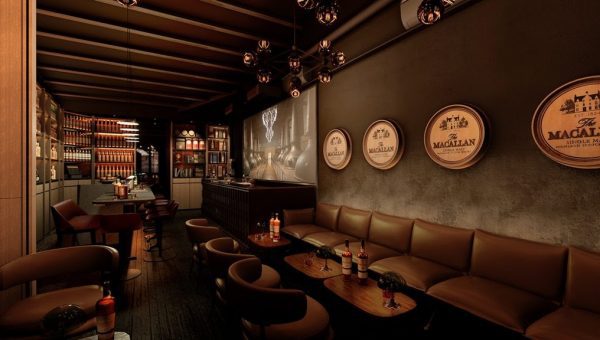 CONTENT: Adriel Yong

While Whisky bars are aplenty in Singapore, there are few private member clubs centred around Whisky like Lost Vintage. Tucked away in the dynamic central business district of Singapore, Lost Vintage establishes itself as the epitome of whisky appreciation. Marking its grand opening, this exclusive, private member's whisky lounge captivates lovers of finest spirits with an extensive palette of rare and exceptional whiskies.

Occupying a historic shophouse in Tanjong Pagar, Lost Vintage instills an aura of sophistication and indulgence. The careful interplay of vintage charm and elegant design creates a distinctive atmosphere for members, seamlessly facilitating private gatherings and fostering convivial interaction amidst gracefully adorned spaces.

At the heart of Lost Vintage lies an impressive assembly of whiskies, meticulously acquired from illustrious distilleries worldwide. In an intriguing collaboration with Macallan, Lost Vintage proudly presents the complete Harmony Collection, an elusive range rarely available for tasting in Singapore, underlining its commitment to curating exclusive experiences for whisky connoisseurs.

The classic Macallan 12 is an undoubted favourite at the lounge, marinating the palate in rich dried fruits and honeyed sweetness that lingers in a satisfyingly warm finish. Lost Vintage extends its whisky experience through beautifully designed cocktails, masterfully marrying The Macallan with an array of sumptuous ingredients. The Bittersweet Memories cocktail, for instance, presents a tête-à-tête of Roku gin-infused Ceylon black tea, Cointreau, and Giffard lychee grapefruit juice, culminating in an intriguing touch of bittersweetness.


In addition to its remarkable collection of spirits, Lost Vintage hosts a culinary experience unparalleled in its sophistication. Attached to Lost Vintage is Primal Cut, a fusion steakhouse that offers unique dining experiences to match the exquisite drinks. The Tamari-Glazed Grilled Pork Jowl teases the palate with its delicate chewiness while the Braised Beef Tongue promises a melt-in-your-mouth affair. Delightfully savoury without being overpoweringly smokey, these dishes share the limelight with the Macallan, achieving an exquisite balance without upstaging the star attraction

From iconic single malts to limited editions, the variety and depth of the selected whiskies appeal to both newbies and seasoned enthusiasts. True to its commitment to offering a unique experience, the founders provide valuable guidance on tastings and enrich them with enlightening insights, facilitating an exploration of the sensory delight and rich tapestry of history, culture, and craftsmanship embedded within each whisky.

Members at Lost Vintage are afforded much more than a phenomenal whisky selection. Membership unveils access to exclusive events, masterclasses helmed by industry maestros, and specially curated tasting sessions, unraveling the intricate nuances that characterize the distinct whisky regions and styles. The lounge's private, refined ambiance serves as the perfect backdrop for networking and nurturing meaningful connections among fellow whisky aficionados.

To commemorate its grand opening, Lost Vintage extends a limited opportunity for individuals akin to appreciating life's finer aspects to become esteemed members. Interested prospective members are welcomed to apply through the Lost Vintage website, offering detailed insights into the enticing benefits and privileges of membership.

Sophisticated, intimate, and replete with extraordinary experiences, Lost Vintage undoubtedly stands as a hidden gem that whiskies aficionados wouldn't want to miss discovering.

Lost Vintage
116 Tanjong Pagar Road, Singapore 088530