LuLu's Lounge: A Chic and Classy Nightlife
CONTENT: Yiew Kai Jie
Entrepreneurs Joshua and Sarissa Schwartz unveils the next major player in Singapore's ever evolving nightlife scene.
A departure from the mega-club experience, flashing strobe lights and strident sound systems that we all are too familiar with in Singapore, SJS Group and The Privé Group are delighted to unveil LuLu's Lounge, the latest innovation on Singapore's nightlife scene.
Since arriving in Singapore in 2011, Joshua and Sarissa Schwartz, co-founders of the SJS Group have become two of the major and much loved players on the region's nightlife scene, having lead the illustrious Bang Bang nightclub and Employees Only concepts to fame.
Named after it's fictional owner, LuLu projects all the stereotypical characteristics of a 1960's New York back alley club. A quirky and outlandish design brings to life some of the more intriguing aspects of LuLu's imagined Bronx upbringing – from flickering neon signage's, an old school jukebox, to red lipstick kiss stained napkins. LuLu has her stamp on everything, creating a homely yet eclectic hot spot in one of Singapore's prime locations. LuLu's Lounge brings guests a holistic and curated nightlife experience – an energetic late night lounge with a large dance floor, private patio and a diverse entertainment programme.
A must-see destination for Singapore's discerning partygoers, the venue will open from 9pm till 6am from Wednesday through Saturday. Expect a playful twists on classic cocktails, a thoughtful hand-picked wine list, and an elegant presentation of bottle service. There is no need to deal with formalities with the staff when one is requesting a drink, given that many of their names are comical in nature or have a certain twist on them. Some examples include: "Grow A Pear, Va Va Voom and Whisky Pucker Up". Every drink has its own unique flavor and we recommend that one should try each variety of cocktail at Lulu's.
For guests who wants to wind down into the evening, the garden patio provides a slightly more relaxed, al-fresco experience with dim-lit fairy lights and vintage-modern furnishings perfect to retreat from a bustling city skyline to a quiet lounge to unwind and relax. Carefully curated and subtle tweaks to the venue's décor and entertainment throughout the night create an evolving, unexpected journey into the early wee hours of the morning.
Joshua and Sarissa Schwartz, co-founders of SJS Group, of the venture said: "LuLu's Lounge has been a vision of our imagination for some time, and we've been eagerly anticipating introducing the concept to the discerning Singapore nightlife scene. We wanted to create a lively lounge where guests can chill, chat and dance– all in the same venue."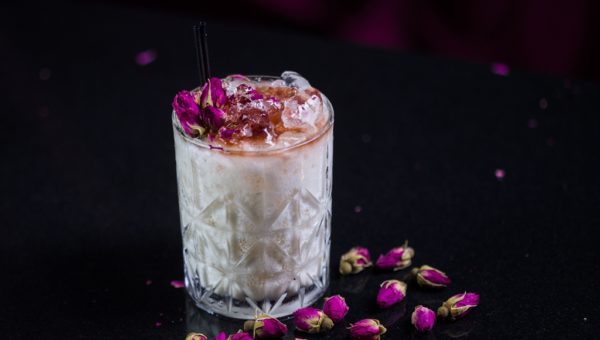 LuLu's will bring retro DJ performances from international names, live acoustics, animated entertainment and a bespoke personal service and hospitality. Wednesday night are for 'Le Beat Bespoke' and will see LuLu's go back to boogie – a nod to NYC in the post-disco era. Friday nights 'The Peppermint Party' has LuLu's going Uptown, playing a mix of golden era Hip Hop and R&B. The week is wrapped up on a Saturday night with 'Café Bizarre', celebrating true school Hip Hop mixed with a healthy dose of Dancehall.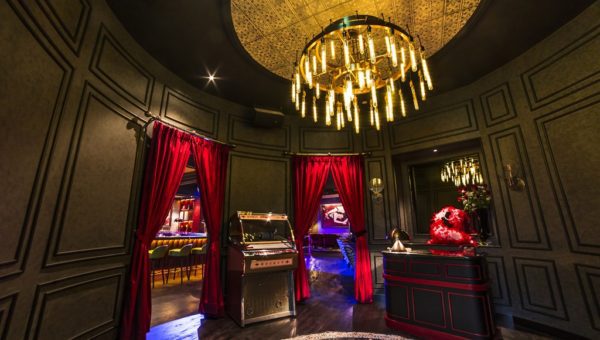 Lulu's lounge may have brought about a fresh start for the nightclub scene in Singapore with its unique take on its concept and cocktails, but only time will tell if it stands to break the long-standing curse of its location. Due to the fact that the bars that came before them have an infamous history of changing hands multiple times over a very short duration. Nevertheless, we love the place and Lulu's lounge is a welcome change to the nightclub scene in Singapore and an adequate balance between the soulless city nights and the beating rhythms of the night at Bang Bang.
LuLu's Lounge is located at Pan Pacific Hotel, Singapore, 7 Raffles Boulevard, Singapore 039595. Opens from Wednesday through Saturday from 9pm to 6am.
For more information, please visit www.lulus.sg