Magnum Launches "Magnum Ruby", World's First Ruby Chocolate Ice Cream
CONTENT: Andrew Kho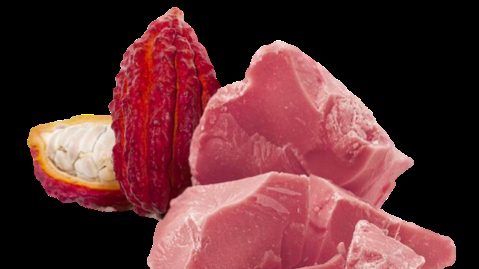 One of the world's leading ice cream brand Magnum has launched its newest Magnum Ruby in Singapore.

The iconic pink Ruby Chocolate is the world's fourth type of chocolate following Dark, Milk and White and will take all the pleasure seekers on a completely new chocolate experience.

Created by Barry Callebaut , one of the world's leading manufacturer of high-quality chocolates, the Ruby chocolate is made from authentic ruby cocoa beans ethically sourced from Rainforest Alliance Farms, free from artificial colouring and flavourings.

The Ice Cream is dipped in rich, velvety white chocolate ice cream, swirled in raspberry sauce and coated in Ruby Chocolate. This new flavour offers a new chocolate experience which is neither bitter, milky nor sweet.

Every bite brings an intense sensorial delight that exudes the tension between berry-fruitness and smoothness which was never found before in chocolate.

The New Magnum Ruby retails at S$10.90 for a minipack of six or S$3.90 for the impulse size.


Magnum x Foodpanda
From 11 April 2020 to 30 April 2020, pleasure seekers can stand a chance to win exclusive foodpanda vouchers to complete their true pleasure moments by sharing their moments to indulge in Mangum. For more details please visit: www.facebook.com/MagnumSingapore

The New Magnum Ruby is now available island-wide at all major super/hypermarkets, convenience stores, petrol marts, mini-marts and on RedMart as well as foodpanda in selected territories.