ME@OUE heightens menu offers with the best of authentic French, Japanese and Chinese Cuisine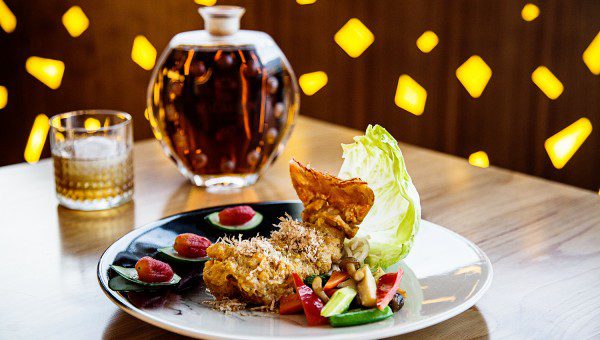 ME@OUE is set to impress diners with heightened dinner menu offerings that blend culinary tradition from each of three modern French, Japanese and Chinese cuisines.
The menu focuses on using simple and fresh ingredients from each country to create a robust array of dishes that are full of delectable flavours. The culinary team has introduced classic, authentic flavoured dishes within all three cuisines as part of this enhanced menu.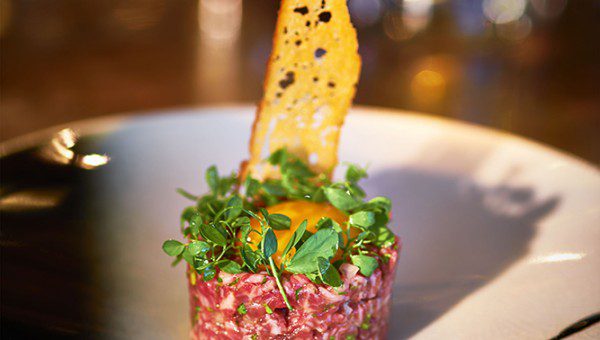 From the French Kitchen, embrace some of Chef Laurent's fresh Beef Tartare and Weish Rack of Lamb using mostly salt, olive oil, butter and a good dose of passion. From the Japanese menu, diners can expect to enjoy gastronomic delights such as Seafood "Sakamushi" and "Kobujime" Sashimi. Not to be missed is one of Chef Masayasu's signature dishes, charcoal grilles wagyu beef served with fresh Kyoto seasonal vegetable and the Chef's special peanut sauce.
As to Chef Justin, its all about creating the perfect balance of flavours with his menu boasting classic dishes such as, "The Oriental Dim Sum Trio"- a pork & prawn siew mai, vegetable spring roll and prawn cake and Hokkien Noodles served with white cabbage, traditional belachan chilli and beautifully sliced pork belly.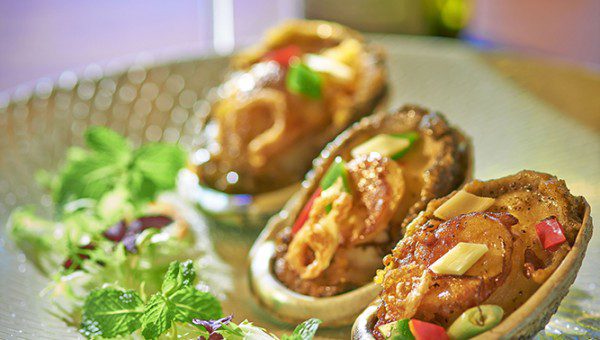 Many of the new menu dishes are classic creations from each of the cuisines but offer moden touches.
"The new dinner menu at ME@OUE is all about incorporating classic yet modern elements of all three cusiines-French, Japanese & Chinese. Chefs Laurent Peugeot, Chef Masayasu Yonemura and  Chef Justin Hor have all spent a considerable amount of time to develop this menu to reflect their personal cooking philosophies and distinctive palates. We encourage diners to mix and match from all three menus and select an appetizer from one cuisine, a main from another and a desert from yet another. This creates a world of possibilities that is sure to make every meal at ME@OUE a true feast for the senses", said Chef William Wong, Executive Chef, ME@OUE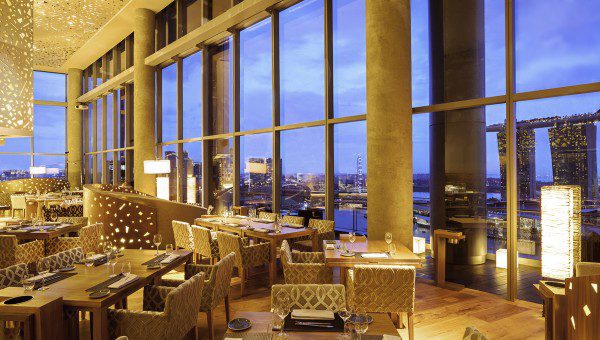 Diners can expect breath-taking, uninterrupted panoramic views of Marina Bay through full-length glass windows, a large outdoor balcony and will be treated to a visual display of culinary skills as the chefs prepare gastronomic delights in the three open-concept kitchens
ME@OUE's new dinner menu is available immediately and its lunch menu changes on a weekly basis. ME@OUE, OUE Bayfront Rooftop, 50 Collyer Quay, Singapore 049321. For reservations and more information, please call +65 6634 4555 or visit www.me-oue.com.