Michelin Guide Singapore 2018: No Three Michelin Starred Establishments For This Year
CONTENT: Yiew Kai Jie
The Third edition of the Michelin Guide Singapore has revealed the newest edition of one-star and two-star restaurants, but has left the coveted three-star category empty for the first time since it's inception in 2016.
This year's gala dinner had the theme, "The Past Through Tomorrow", in honor of recognizing some of Singapore's pioneer culinary heroes who have managed to build up their food and culinary empire over the years.
Mr Roland Lim and Mr Justin Lim, from Roland Restaurant, Mr James Loy and Ms Jane Tan, from Loy Kee Chicken Rice, Mr Hooi Kok Wai and Mr Chris Hooi, from Dragon Phoenix Restaurant, and Ms Jenny Yap and Mr Raymond Ou Yong from Guan Hoe Soon Restaurant were featured in a video presentation and given tokens for their contributions to improve the dining scene in Singapore.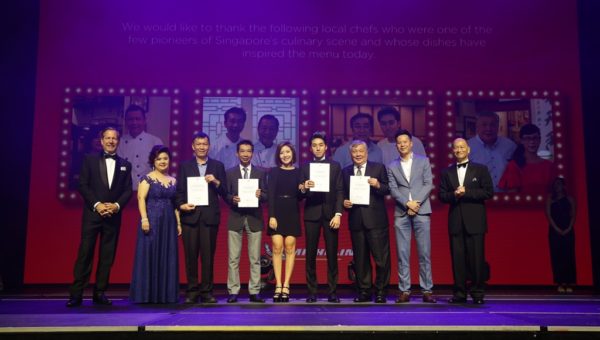 This year's award ceremony had been highly anticipated and had everyone on the edge of their seats due to various Michelin starred restaurants closing down before this year's awards ceremony- notably the only three starred restaurant in Singapore, Joel Robuchon and two-starred  Restaurant Andre giving up it's stars only for it to close soon after their announcement.
Despite the odds, five new restaurants have received a star, bringing the total number of one-starred restaurants in Singapore to 34, while the five two-starred restaurants have retained their stars. These restaurants are good examples that reflect the quality, diversity and dynamism of Singapore's gastronomic scene. Twenty-nine restaurants, including hawker stars Hill Street Tai Hwa Pork Noodle and Liao Fan Hong Kong Soya Sauce Chicken Rice & Noodle, have retained their one Michelin star in the third local edition of the Michelin guide.
The Full List of Michelin Guide Singapore 2018 Establishments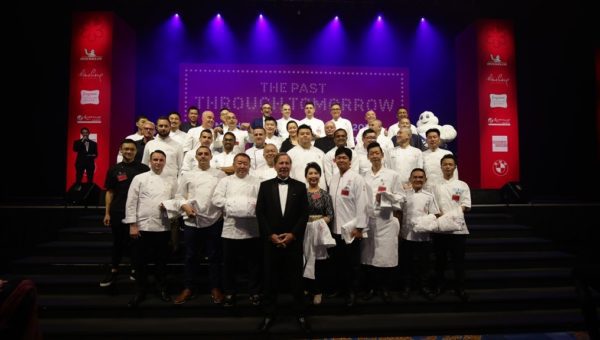 One Michelin Star: High Quality cooking, worth a detour!
Alma
Bacchanalia
Béni
Braci
Candlenut
Cheek by Jowl
Chef Kang's
Corner House
Crystal Jade Golden Palace
Cut
Garibaldi
Hill Street Tai Hwa Pork Noodle
Iggy's
Imperial treasure Fine Teochew Cuisine (Orchard)
Jaan
Labyrinth
Lei Garden
Liao Fan Hong Kong Soya Sauce Chicken Rice and Noodle
Meta
Putien (Kitchener Road)
Rhubarb
Saint Pierre
Shinji (Bras Basah Road)
Shinji (Tanglin Road)
Summer Palace
Summer Pavilion
Sushi Ichi
The Song of India
Whitegrass
Burnt ends (2018 New Entry!)
Jiang-Nan Chun (2018 New Entry!)
Ma Cuisine (2018 New Entry!)
Nouri (2018 New Entry!)
Sushi Kimura (2018 New Entry!)
Two Michelin Stars: High Quality Cooking, worth a stop!
Les Amis
Odette
Shisen Hanten
Shoukouwa
Waku Ghin
Despite Michelin's notoriously known strict screening procedures, many of the chefs are happy that they have managed to pass what might have been the biggest test of their culinary careers- to earn or retain their Michelin stars.
Chef Tomoo Kimura, one of the few first time winners of the one-star Michelin award and the Head Chef at Sushi Kimura, said, "I'm very happy to have achieved this award for the first time in my life, it is a very big honour for me and I am very excited for what happens after this! But I don't expect anything to change in how I work, I will still stick to my personal philosophy of working hard as I did for the past 20 years and continue to improve my skills!"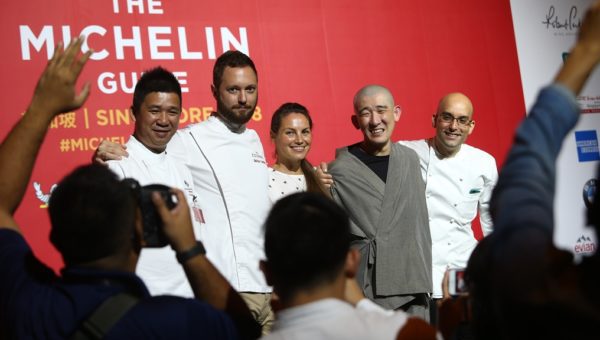 For other chefs such as Chef Manjunath Mural, the Executive Chef of The Song Of India, consecutively retaining their one star for the past three years was no easy feat. "It was a huge surprise when we won our first star back in 2016, but we knew the importance of the Michelin Star and we worked hard to maintain our star and the demands of our customers as most of them have certain expectations of what they expect out of a Michelin restaurant. We are currently working towards our second star and hopefully we would be able to be the first two- Michelin-starred indian restaurant in the world!"
Unfortunately, not every restaurant has managed to retained their stars. Osia at Resorts World Sentosa has lost its one star and with the closure of Joel Robuchon in June earlier this year, Singapore has lost it's only three-Michelin-starred restaurant.
Of course, this year's Michelin awards leaves us with more questions than answers, especially when the three-star award has been unclaimed for the first time in three years. Right now, the question on everyone's mind is who will be worthy to take and uphold the mantle of the three-star award? As more restaurants open up and Michelin's standards get stricter with each passing year, one can only speculate who will still retain their stars and who will claim the pinnacle award that every chef dreams about.