Morton's The Steakhouse Features Two New Wagyu Cuts In Their Decadent Fall Menu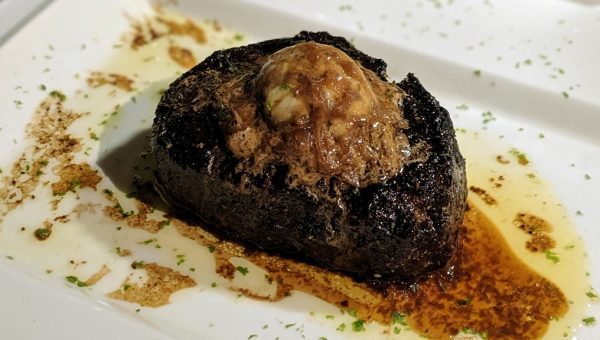 CONTENT: Michelle Ng
IMAGE: Luxe Multimedia
Steak lovers can always expect the most premium cuts of meat at Morton's The Steakhouse, and the decadent fall menu has arrived, bringing with it the robust flavours of autumn. From now until the end of year, be pleasantly surprised by the new dishes that'll leave you satisfied and looking forward to your return.
The stars of the show is the two wagyu cuts, namely the Black Truffle & Porcini-Crusted Center-Cut Wagyu Filet and the "Gold Label" Wagyu New York Medallion.
The Wagyu Filet is a tender and lean cut, which is dusted with porcini mushroom seasoning and black truffle zest and topped with balsamic and roasted shallot butter. Treat yourself to this indulgent steak, where every bite is an explosion of flavours.
The "Gold Label" Wagyu New York Medallion will appeal to the even the most pickiest of steak aficionados. The magnificent steak is simply broiled and served with Morton's signature au jus, allowing the robust flavors of the steak and marbling to truly shine. The Gold Label cut takes the basics to the next level, where you can enjoy the juicy steak in all its original glory without any fancy garnishing or sauces.
The ultimate fall appetizer, the Burrata, Brussels Sprouts & Roasted Butternut Squash Salad is perfect for sharing before tucking into steaks. The healthy starter sees creamy burrata cheese paired with charred brussel sprouts and roasted butternut squash for just the right amount of crunch. The salad is then finished with a house-made basil pesto and crispy prosciutto, and toasted pine nuts.
Rounding up the lavish fall menu is Gnocci with Gorgonzola Cream, a rich, hearty dish that complements your steak or even as a stand-alone main course. The chewy pasta bits is swimming in a creamy sauce with blue cheese and lemon zest – a perfect balance of refreshing burst of citrus and rich aromas.
As always, Morton's The Steakhouse has a range of both white and red wines to complement your meal. For a cheeky tipple, go for one of their signature martinis. The Chocolate Martini is a sweet, potent choice that delights the tastebuds. For something more classic, go for the Apple Martini.
Morton's, The Steakhouse is located at the 4th storey of the Mandarin Oriental, 5 Raffles Avenue, 039797.