Negroni Week returns for its 11th rendition from the 18th to 24th of September!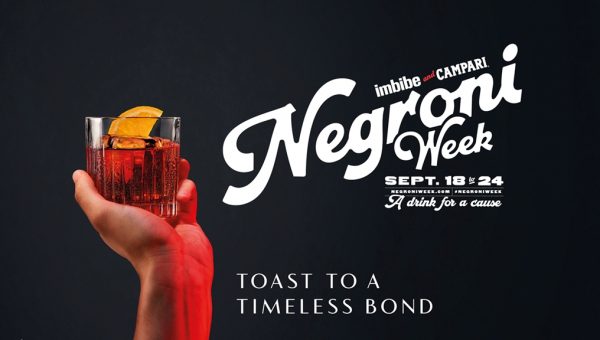 CONTENT: Yiew Kai Jie

Negroni Week, the annual celebration of the world's foremost classic cocktail, is returning for its 11th edition with a week of sipping cocktails for a noble cause! Under the theme of "The Power of Timeless Bonds," the event seeks to fortify the enduring connection between bartenders and the spirits industry, all while emphasizing the importance that Campari plays behind any Negroni.

This year's Negroni Week (18th to 24th September) in Singapore will witness a mobilization of more than 90 bars, and the lineup is nothing short of spectacular. Esteemed establishments such as Jigger & Pony, Anti:dote, Tess Bar & Kitchen, among others, are returning to the fold, while newcomers like NightHawk, Jungle Ballroom, Puffy Bois, and Offtrack are poised to throw their own hat into the ring with their own unique concoctions!

To further amplify the campaign's message, Campari Group Asia has thoughtfully selected 14 local bars to spearhead this year's efforts. These establishments will not only serve up delectable Negronis but will also share their inspirations and personal journeys with this iconic cocktail, adding an extra layer of depth to the festivities.

We managed to sample six highlighted cocktails, here are our thoughts:


Breakfast 2.0 (S$24++) by Jungle Ballroom at Mondrian Singapore.
An Asian-inspired Negroni with Indian gin and Indonesian coffee liqueur. It's a delightful blend of bitterness like the classic Negroni, with sweet caramel toffee and vanilla undertones, making it a dessert-like variant suitable for all palates.

Spiced Paradise (S$25++) by Nutmeg & Clove.
This Negroni is a nod to its namesake, offering a symphony of flavors that encapsulate paradise. Expect zesty notes from infused Campari and vermouth blend, along with subtle herbal sweetness and hints of spice from the infused gin.

Binary Byzantine (S$25++) by NightHawk.
A smoky, bittersweet mezcal robust Negroni with accents of chocolate and Chinato, delivering a familiar yet unique twist on the classic cocktail.

Nuthin' But a "G" Thang (S$24++) by Sago House
A dry and tropical tipple, inspired by the head bartender's recent trip to Peru and his love for Pink Guava fruit that creates a unique Negroni profile.

Mr Bumpy J (S$22++) by Brooklyn Bar.
This succulent Negroni is fruity and velvety and pays homage to the legendary godfather of New York, Bumpy Johnson, who was known for giving back to his community.

Wallich The 9th (S$24++) by Wallich Manor.
A bright, citrusy, and floral Negroni variant with a touch of warmth, offering a unique and refreshing twist on the classic recipe.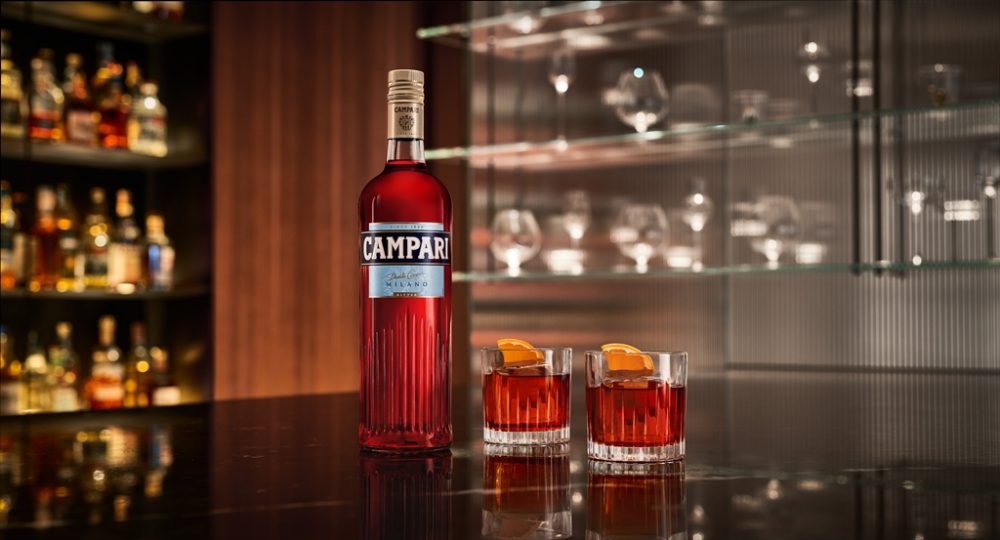 Apart from the tipples, Negroni lovers can also look forward to schedule of events that play up the Italianity of the drink's origins with music nights, partnerships with IHG Hotels & Resorts and a closing party!

1: Opening Music Night at Offtrack
Conceived as a harmonious partnership between local collectives Darker than Wax and Ice Cream Sundays, the opening night on 18th September at Offtrack promises an immersive soundscape, complete with live vinyl DJs, ensuring an unforgettable backdrop for guests.

To add an altruistic touch to this musical symphony, attendees will have the opportunity to engage with a charitable initiative. By simply filling out request cards and contributing cash donations at their discretion, patrons can not only express their musical preferences but also partake in a gesture of appreciation for the power of music while supporting Offtrack's chosen charitable cause. This evening of harmonious indulgence exemplifies the fusion of music, mixology, and philanthropy.


2: NEGRONI WEEK X IHG Hotels & Resorts
Campari has expanded its horizons beyond the traditional bar scene by teaming up with IHG Hotels & Resorts to introduce an array of Negroni-themed experiences at selected properties, many of which extend throughout September. While these events offer guests the opportunity to enjoy Negronis, they also uphold the noble tradition of drinking for a good cause. At each participating location, patrons can savor unique interpretations of the classic cocktail, with a portion of the proceeds earmarked for charitable donations.

InterContinental Singapore:

LUCE by Davide Giacomelli's Scarlet Sunday Negroni Brunch Buffet ($108++ per person) allows its guests to indulge in all-you-can-drink Negronis served directly from a charming Negroni push cart. This experience is only available exclusively on September 24th.

The Lobby Lounge offers a Negroni Flight ($38++) that features a Classic Negroni, the Mezcal Negroni topped with ginger passion fruit foam, and the InterContinental Negroni, which intrigues with coffee and jasmine-infused vermouth and olive brine.

Opus Bar at Voco Orchard Singapore:

Guests can enjoy exclusive cocktails for $15++ from September 18th to 24th, or $18++ on other dates in September. The options include the Opus Negroni with spiced gin, the tropical-inspired Opus Sbagliato with pineapple-infused Campari, and the Classic Negroni.

For those seeking bottomless indulgence, Opus Bar offers bottomless Negronis as part of their Sunday Prosecco brunch (S$148++) and Champagne brunch (S$178++) packages per person, excluding September 17th.

Publico Ristorante & Garden at InterContinental Singapore Robertson Quay:

Experience the vibrant Scarlet Sunday Negroni Brunch, featuring free-flow Negroni cocktails, a live DJ performance, and guest bartenders crafting their exclusive Negronis from a mobile bar. The establishment will also have a Negroni Week exclusive cocktail available throughout the week alongside an exclusive Fountain Punch, perfect for creating a memorable centerpiece and a photo opportunity.

3: Red Night- Closing Night at Jungle Ballroom
As all good things must come to an end, an official closing party will be held at the Jungle Ballroom on the 24th September with a special appearance of Nick Sourmpatis, the Head Bartender of the highly acclaimed The Clumsies (#19 of World's 50 Best Bars 2022) from Athens!