Neo Group Celebrates its 27th Anniversary with its First Innovative Showcase
Neo Group, Singapore's top events caterer, held its first ever showcase while celebrating 27 years of excellence since its inception in 1992. The showcase was set to display to guests the full extent of what the company has to offer consumers over the upcoming year that included themed booths and setups, an automatic laksa cooking robot, and newly conceived fusion menus.
'A Whole Neo World", invited guests paid witness to the new vision the company founder, Mr. Neo Kah Kiat envisioned for the Group. The event was also themed after the famous Changi Jewel, as guests were treated to an elaborate setup modelled after the groundbreaking retail complex opened earlier this year.
Earlier this year, the Group announced the consolidation of its operations in a new 10-storey headquarters and catering hub to be completed in the fourth quarter of 2020. Various catering brands such as Lavish Dine Catering and How's Catering were brought over, whereas Chilli Manis and Kim Paradise were absorbed by the Group back in 2008 as they aim to suit catering needs for all events and purposes that ranges from tingkat food delivery, to high-end luxury events.
After achieving a new record for the Group's revenue of $181 million in FY2019, the Group aims towards staying at the top of Singapore's Catering Industry while aiming to achieve new objectives over the next few years.
One such objective relies on the Group's drive for sustainability. As the first caterer to implement biodegradable corn ware since 2010, the Group aims to go 100% paperless and reduce usage of plastic by 30% in their day-to-day operations. Neo Group's responsibility towards sustainability not only lies in its internal processes, but also in its drive to educate its consumers on the importance of sustainability in how they approach food preparation, utensils, and other disposable items.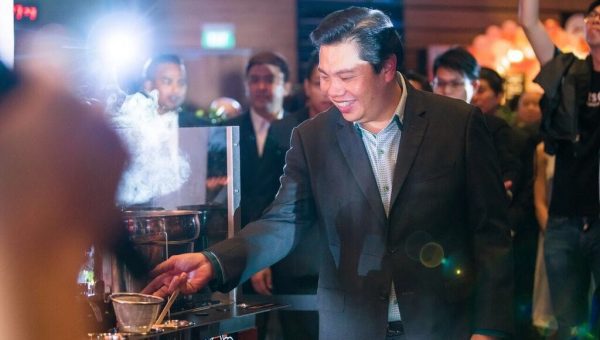 Industry 4.0 is also a key focus for the Group as they aim to embrace the trend of automation and data exchange. Working around concepts of data analytics and customer relationship management, Neo Group aims to improve its understanding of its clients and customers, so as to better serve them in the future.
"After more than two decades in the industry, our values of innovation and excellence will remain the same as they always have been since day one. I believe that it is this quality that has allowed us to remain at the top of Singapore's catering industry for such a long time, and that it is what will continue to keep us where we are." said Neo Group's Executive Director and CEO of Catering, Ms. Sally Liew.