Paradise Dynasty Launches its First-Ever Multi Alcohol-Infused Xiao Long Baos!
CONTENT: Yiew Kai Jie
Xiao Long Bao lovers and alcoholics can rejoice as Paradise Dynasty have concocted a limited edition alcohol-infused XLB- the Tipsy Surprise Xiao Long Bao ($18.80) from now until 19th January 2020! The basket full of five little boozy goodness will give the perfect dosage of energy and liquid courage to keep anyone grounded to prevent being caught up in the whirlwind of the festive season. Each basket holds five unique pieces of the boozy dumplings that are each filled with its own type of alcohol.
The flavour train begins with the light malty flavour of the Tsing Tao beer dumpling that changes to a rich flavour upon the consumption of the Red Wine and Cheese dumpling. Afterwards savour the bold, vinegary and sharp yet spicy notes of the Shaoxing Rice Wine dumpling before moving onto The Glenlivet whisky dumpling for its oaky and sweet profiles. Finally, bring the experience to an end with the Martell cognac dumpling with its extremely rich and smoky flavour. Each of the little bundles of joy has been crafted with 18 precise folds, the golden formula for that perfect XLB!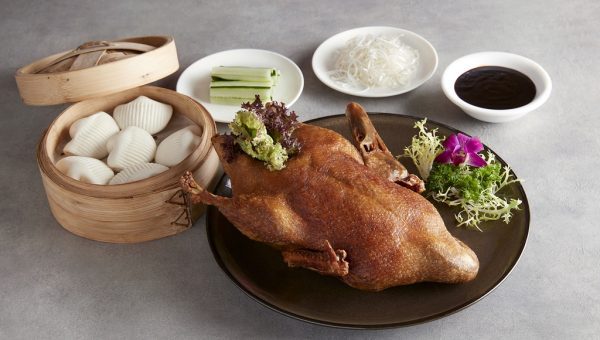 Exclusively available at Funan outlet, popular favourites will also make a comeback such as the Pan-fried Chilli Crab Bun ($10.80/3 pieces), Shanghainese Crispy Duck ($30), BBQ Pork Pastry in Shanghai Style ($5.80/ 3 pieces) and Dong Po Pork ($19.80).
Note: The Tipsy Surprise Xiao Long Bao will be available at a special price of $2.80 with the purchase of any of the above-mentioned favourites.
Paradise Dynasty Funan is located at Funan Mall, #B1-01, 107 North Bridge Road, Singapore 179105.
Paradise Dynasty Funan is open daily from 11am-10pm on weekdays and 10:30am-10pm on weekends.
For reservations, please call: +65 68051642