Park Hotel Clarke Quay Rings in the Lunar New Year with Shark's Fin Soup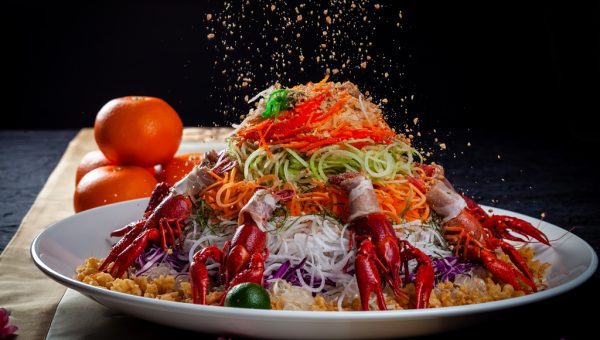 CONTENT: Andrew Kho
IMAGE: Park Hotel Clarke Quay
This Lunar New Year, with most of the hotels and restaurants opting to remove Shark's Fin from their menu, Park Hotel Clarke Quay is one of the places that is still offering this dish to traditional families who wanted to have it as part of their celebration.
This year, the property is offering their Braised Shark's Fin with Crabmeat and Homemade Stuffed Crab Claw as part of their CNY set menu to usher in the year of the pig.
Despite the clamour from the public to stop serving Shark's Fin, Park Hotel Clarke Quay continues to enjoy overwhelming response for their Shark's Fin and being on the few places that serves good Shark's Fin, their place is always full during Chinese New Year.
This year, Chef James Wong, a culinary specialist with nearly four decades in Oriental and Cantonese cuisine, has created auspicious creations symbolizing an abundance of good fortune, success, wealth, health and joy to welcome in the Lunar New Year.
Choose from either 8-course Ultimate Success Menu, 8-course Prosperity Menu, 7-course Longevity Menu or a 6-course Harmony Menu. The dishes are thoughtfully put together, showcasing an array of signature must-haves, paired with unique interpretations of flavours, perfect to kick start the Year of the Pig with loved ones, colleagues and business associates.
Start your feast with The Auspicious Abudance Yu Sheng featuring a purple and white cabbage, green and white radish, surrounded with freshly-flown in yabbies and parma ham, presented with kaffir leaves, fresh pomelo, pickled ginger, zesty lime and finished with home-made plum sauce. It is very rare you will see Yusheng using purple and white cabbage, yabbies and kaffir leaves. Overall, this is a light refreshing Yusheng which the entire family could finish.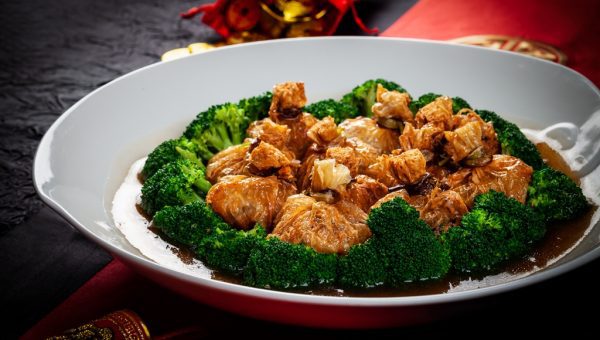 Another highlight and we liked is the Money Bag, plump, golden brown beancurd pockets stuffed with succulent chicken, mushroom, bamboo shoot and a traditional delicacy, the Jin Hua Ham ( one of the best cured meats) complemented by the surrounded broccoli's.
Another notable dish is the Steamed Red Garoupa with Chinese Mushroom and Dry-Cured Jin Hua Ham which is deboned and already portioned out which is not that messy to eat. Not to mention the fish is very fresh and cooked perfectly. We also loved the Crispy Yam Basket with Stir-fried Squid, Scallop, Prawn and Asparagus with XO Sauce. The basket consists of skillfully shredded Yam and fried to make it into a Yam Basked. Kids and Adults will surely love this reinvention of this traditional Yam Basket.
End your meal with the Chilled Coconut Pudding surrounded with golden yellow passionfruit, burst in your mouth pearls, a refreshing and unique offering for CNY. this will definitely give a delightful ending to your meal.
Park Hotel Clarke Quay menus ranges from $378++ for a table of four to five diners, to $658++ for a table of nine to ten diners. It is inclusive of free-flow red date tea and soft drinks, as well as a Chinese New Year Carrier Bag with Red Packets and Mandarin Oranges.
8-Course Ultimate Success: $658++ per table of 9 or 10 diners
8-Course Prosperity: $598++ per table of 7 or 8 diners
7-Course Longevity: $538++ per table of 6 or 7 diners
6-Course Harmony: $378++ per table of 4 or 5 diners
Three dining sessions are available: 12 noon to 2 pm, 6 pm to 8 pm and 8.30 pm to 10.30 pm available from now till 19 February 2019.
For reservations or enquiries, please visit www.parkhotelgroup.com/clarkequay, email bqt.phcq@parkhotelgroup.com or call +65 6593 8825 / 8859.