Prepare Easy to Make Christmas Creations and Impress Your Guests with CP Food and Little Miss Bento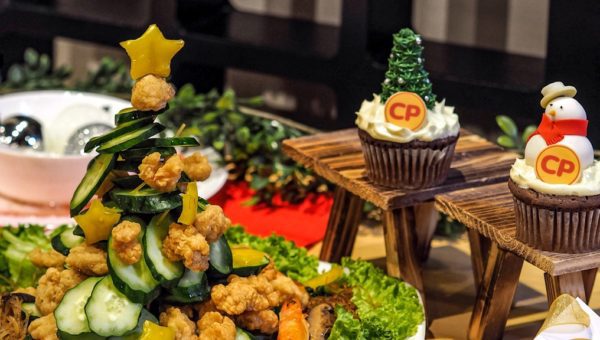 This festive holiday, every host can turn into a gourmet chef instantly with CP Food! For the first time ever, CP Food collaborates with renowned food stylist and influencer Little Miss Bento to whip up delectable and creative Christmas canapé and festive theme bento in quick and easy methods. From cozy gatherings with family and loved ones to large festive parties with friends, every guest will be delighted with the delicious taste of CP Food products.
As one of Singapore's leading brand for tasty, nutritious and convenient meals, CP Food is well known for its high quality ingredients and a wide variety of products. Committed to be the Kitchen of The World, CP Food places high importance in its products' research & development (R&D) and production process, ensuring high quality and food safety measures are well maintained to promote good health.
For a tantalizing taste, CP Crispy Chicken with Korean Hot and Spicy Sauce is the perfect dish to serve your guests this Christmas. Inspired by the popular Korean snack – Yangnyeom Dak (seasoned fried chicken), every piece of tender CP chicken mid-joint wing is seasoned with spices and coated with a thin crispy layer of crust. Packed in a separate sachet, simply drizzle the hot & spicy sauce on the crispy chicken and toss for a magical combination that promise to spark your taste bud and leave you with a true Korean experience.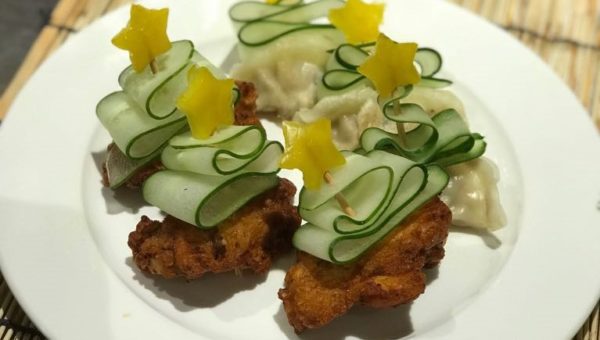 The CP Crispy Chicken is also available in another flavor – a specially formulated honey lemon sauce. Packed in a separate sachet, simply drizzle the sauce on the crispy chicken and toss it before serving.
Get creative with CP Glass Noodles with Baked Shrimp for your Christmas feast! A Thai-style seasoned baked glass noodles, it is served with whole cooked shrimps and topped with Shiitake mushroom and celery.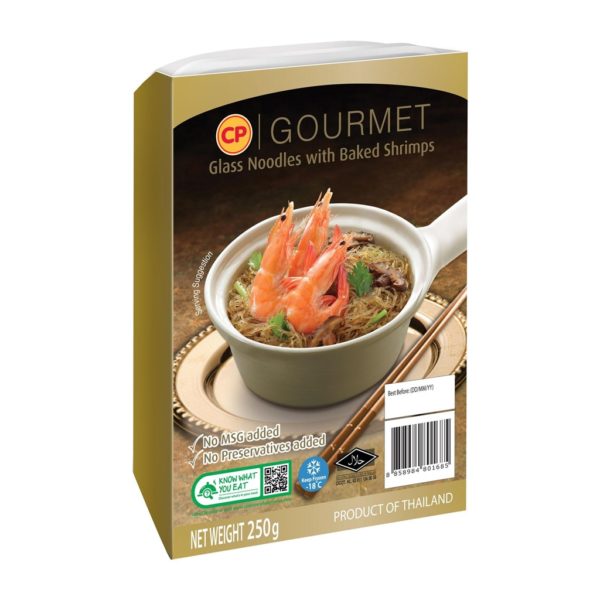 Spice up your party with CP Roasted Mexican Wing Stick! Made from the finest quality chicken, CP Roasted Mexican Wing Stick is marinated in hot and spicy Mexican-style ingredients, bringing a taste of exotic Mexico to your festive meals.
A must-have at all parties and events, CP Chicken Gyoza is made from fresh, high-quality chicken and vegetables wrapped in a delicate thin pastry sheet. The best selected ingredients and the right thickness of the pastry deliver the original Japanese style dumpling with perfectly blended taste and fantastic aroma.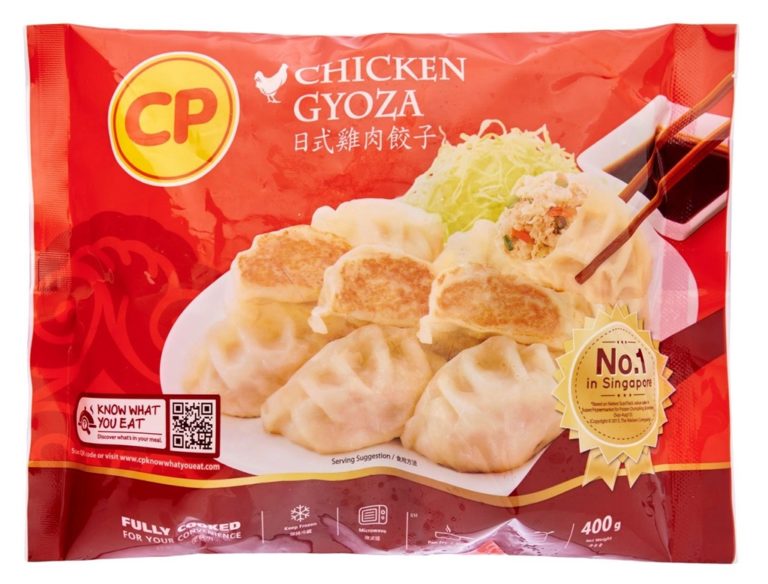 With the concept "From Farm To Table", CP Food is dedicated to provide nutritious, good-tasting and affordable food for every customer, while ensuring full traceability of all its products. The company has over 70 modern research and development (R&D) centers for Animal Feed, Animal Farming and Breeding, as well as for Food. It also has over 40 integrated learning centers for product innovation, attaching a great importance in raising the level of food quality and safety throughout its production chain.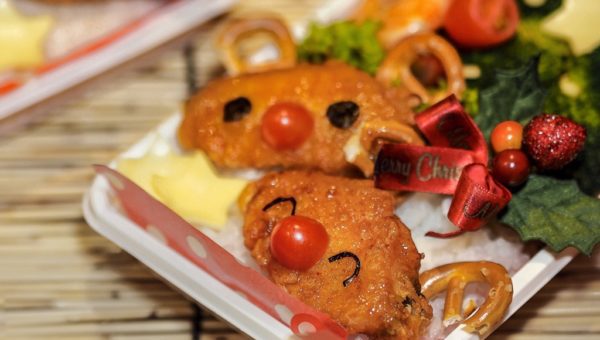 To provide great convenience for all consumers, CP Food is now available at Emporium Shokun, Singapore's first one-stop integrated Japanese supermarket located at the new wing of Marina Square shopping mall. CP Food is also available at all other major supermarkets, such as NTUC FairPrice, Cold Storage and Giant supermarket. You can also shop online at www.cpshopz.sg.
In celebration of this festive season, everyone can enjoy 20 per-cent off when you shop online at www.cpshopz.sg. Simply key in the promo code CPXMAS20 before checking out to enjoy this great offer! Promotion is valid till 5th January 2018.