Prepare to Hog it out with Blue Lotus to Ring in the Year of the Pig!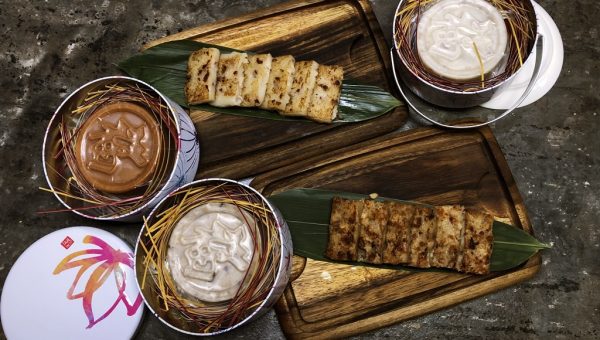 CONTENT: Yiew Kai Jie
Sign up for their special membership for amazing rebates and offers during the CNY period!
From 15 January to 19 February 2019, diners can celebrate Chinese New Year in true Blue Lotus style at their critically acclaimed restaurants! Festive set and delectable a la carte menus will be on offer to make every family gathering and reunion a memorable one during the annual festival.
As part of the annual CNY festivities, diners can take part in the traditional lo hei at each restaurant with Blue Lotus's Signature Blue Lotus Yu Sheng, featuring Norwegian Smoked Salmon and Sakura Ebi, garnished with 10 different herbs and vegetables, aromatic spices, crispy salmon skin, silver bait and rice vermicelli, and finally topped with spring onion-infused olive oil and wild honey yuzu dressing. This results in a super healthy, light yet savoury take on a conventional yusheng. The salmon was extremely fresh and was nicely complemented by the yuzu dressing and vegetables. The nuts helped to provide the bite and crunch to the dish as the vegetables were critically lacking in that aspect. Overall, their Yusheng was impressive given how they managed to cater to a wide range of taste buds and include a wider range of greens into it. This dish alone shows that Blue Lotus is always innovating and thinking of new ingredients and ideas to incorporate in classic dishes! The Blue Lotus Yu Sheng is available for dine-in and takeaway at $48++ or $68++.
Reflecting the Year of the Pig, Blue Lotus' succulent Slow-Roasted Spanish-Style Suckling Pig (S$238++) makes the perfect table centrepiece and make your relatives glow with glee at any reunion dinner. The boneless delight comes with two different sauces to dip the delectable meat in, choose from a english mustard sauce or a spicy Thai dressing to compliment the protein for an amazing crunchy finish. But to be honest, the pig is good enough on its own, with sublime tenderness packed with a harmonious balance of meat, fat and skin- just wait for the marriage of flavours on the palate once the inevitable crunch occurs in the mouth. Note: The Suckling Pig is available for dine-in and takeaway, and pre-orders are required at least 3 days in advance to allow for preparation time of the Suckling Pig. Interested customers can make their pre-orders by calling any Blue Lotus outlet from now till 31 January.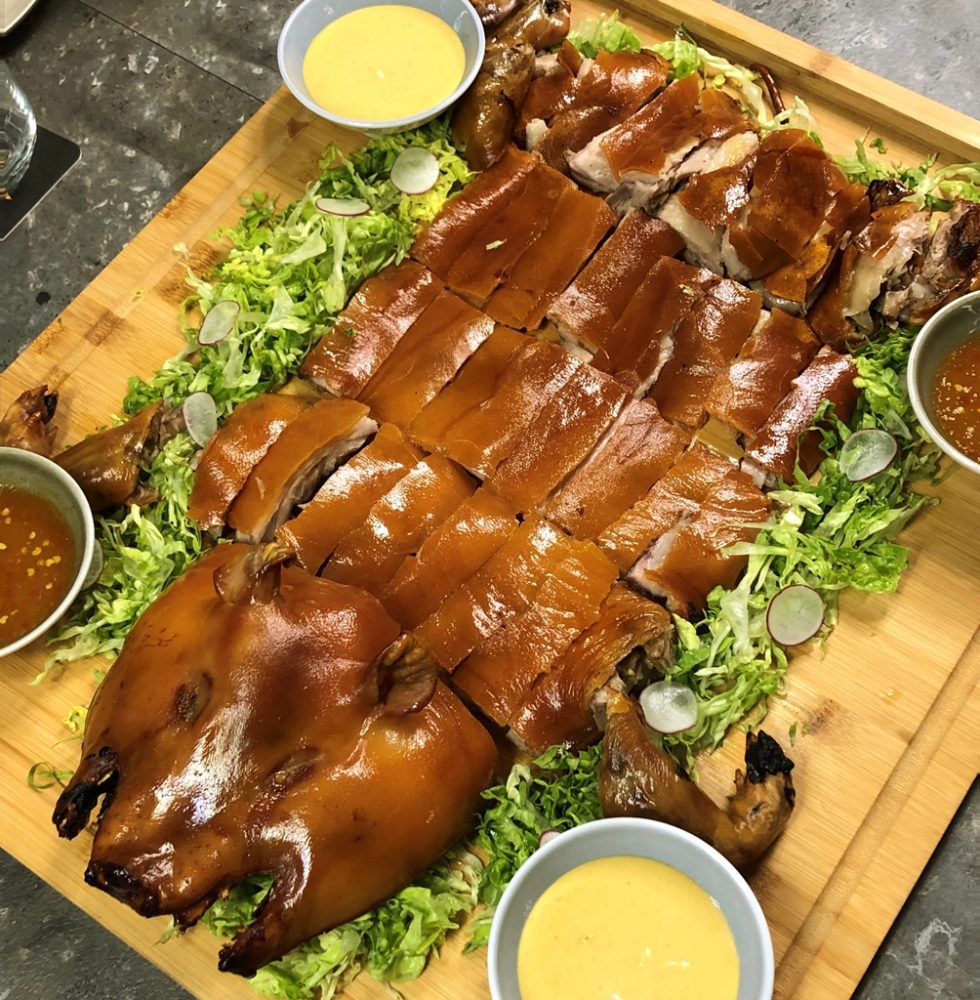 For the first time in Blue Lotus's history, the restaurant will be introducing its new artisanal Nian Gao Goodies, available in Traditional and Red Date flavours. Joining the assortment of Chinese New Year treats are also the brand new Carrot Cakes and Yam Cakes – Blue Lotus' savoury and contemporary take on the traditional sweet treat. All nian gaos are beautifully presented in 4-tier tingkat boxes at $38+ each. Available at all outlets and adorned with Blue Lotus' signature lantern motifs, the tingkat is a nostalgic reflection of old Singapore and is the ideal gift for the elders while visiting them during the festive period.
For those who want to enjoy the Blue Lotus experience in the comfort of their own home, the Harmony Takeaway Set ($188+) is available for pick-up at all Blue Lotus outlets. Ideal for 4-6 people, the set consists of the Blue Lotus Yu Sheng, Paper-Wrapped Salt-Baked Herbal Chicken, 48 Hours Slow-Cooked "Dong Po" Kurobuta Pork Belly, and Fragrant Steamed Glutinous Rice with Chinese Sausage and Dried Shrimp in Lotus Leaf. The 4-course Takeaway Set also comes with a complimentary tingkat of Nian Gao Goodies, and is available as a dine-in option exclusively at Blue Lotus Kitchen + Bar.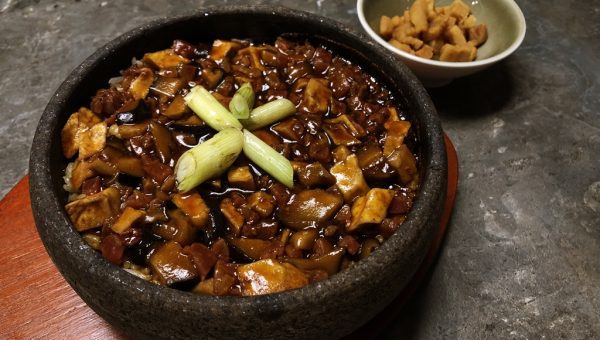 For guests who want some to ring in the new year with their families with some privacy, Blue Lotus Chinese Eating House at Sentosa Cove's Quayside Isle has refurbished its upstairs private dining space to accommodate a whopping 24-seater round table with amazing views of the Quayside thanks to their floor-to-ceiling windows overlooking the marina.
For a more intimate Chinese New Year celebration, Blue Lotus Chinese Grill House at Tanjong Pagar offers up its private room that can accommodate up to 16 people and comes fully equipped with an AV system for business presentations or impromptu karaoke sessions.
On the eve of Chinese New Year, (4 February 2019) Blue Lotus Chinese Eating House and Blue Lotus Chinese Grill House will only have two time slots for dinner reservations: 5.30pm to 7.30pm and 8pm to 10pm. The specially crafted set menus include the Happiness ($68++ per person), Longevity ($88++ per person) and Prosperity ($108++ per person). The Harmony (same as Takeaway Set) is only available exclusively at the Western concept Blue Lotus Kitchen + Bar for dine-in with complimentary Nian Gao Goodies at $188++ for 4 people (served communal style). Every set menu starts off with the Blue Lotus Yu Sheng and is followed by exquisite festive dishes. Key highlights from the menus include Claypot Hua Tiao Drunken Prawns, the Blue Lotus Signature Chilli Pomelo Crab Claw with Crispy Mantou and a bottle of Tomintoul 12 Years Single Malt Whisky (with a minimum booking of 8 people for the Longevity menu).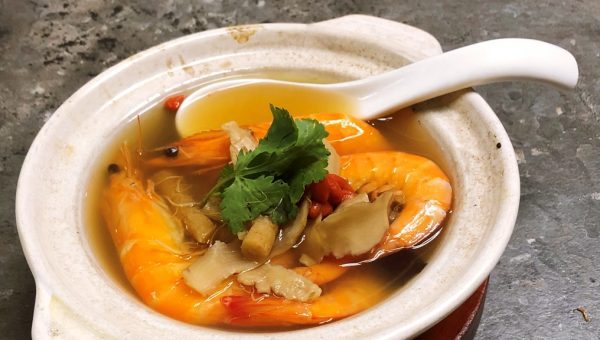 Apart from the food, Blue Lotus also has an exclusive membership where patrons simply need to pay S$30 per year and get special rebates and benefits that can be used at their restaurants. Such benefits include S$60 worth of dining vouchers, a complimentary bottle of wine on the member's birthday and free corkage for up to five bottles for the whole year. Should diners decide to join during this CNY period, the Slow-Roasted Spanish-Style Suckling Pig will be made available at S$198++ instead of S$238++. (Visit https://www.bluelotus.com.sg/membership/ for more information on Membership sign ups.) 
The reason why Blue Lotus stands out and remains one of our top favourite restaurants is due in thanks to their unmatched mastery of both oriental and western cuisines and the fact that they always put customer satisfaction as their utmost priority. Mr Ricky Ng, the Managing director of Blue Lotus Concepts International, said that apart from their solemn vow to never use MSG in their dishes, they always keep customer's feedback close to their hearts. Regardless if it's good or bad, they use the feedback to constantly improve their service and food. The CNY menu and various innovative food items on their festive ala carte menu is a testament to their methods.
Note: All Blue Lotus restaurants will be closed on 5 and 6 February 2019 (chu yi and chu er).
Blue Lotus Chinese Eating House is located at 31 Ocean Way, Quayside Isle, #01-13, Singapore 098375. Reservations can be made at 6339 0880.
Blue Lotus Chinese Grill House @ Tanjong Pagar is located at 5 Wallich Street, #01-13 Tanjong Pagar Centre. Reservations can be made at 6996 0880.
Blue Lotus Chinese Grill House @ Stevens Road is located at 30 Stevens Road, #01-03, Novotel Singapore on Stevens, Singapore 257840. Reservations can be made at 6838 0880.
Blue Lotus Kitchen + Bar is located at 991B Alexandra Road, #01-10, Singapore 119970. Reservations can be made at 6665 0880.
All online reservations can also be made at https://www.bluelotus.com.sg/chinese-new-year-2019/.