Publico Ristorante: Redefining Italian Cuisine In Singapore
CONTENT: Yiew Kai Jie
Representing the central principle of Italian culture, Publico Ristorante has opened its doors to serve mouth-watering Italian dishes in a cosy setting overlooking the Singapore River. The restaurant is the third and final concept of the multi-faceted gourmet playground, Publico, to open at The Quayside.
Modern Interior
The interior was inspired by modern Italian architecture, which is brought to life through complex masonry details at the bar, a bold geometric granite floor from Italy, and custom furniture pieces made by an award-winning New York design firm, AvroKO.
One of the focal point of the indoor area are the roaring twin pizza ovens, where special wood is placed inside the oven to give their specialty pizzas a special scent and flavour as it is brought to the dinner table, and a selection of bar seats are available for customers to get up close to the action.
Taking inspiration from the al fresco piazzas scattered along Italy's coastline, floor to ceiling-high windows and doors surrounds the interior onto the leafy terrace to give the illusion of a garden experience from the indoor dining area. The interior design further blurs the line between the interior and exterior with oversized earthen and concrete planters strategically placed throughout the interior to simulate a nature theme in the restaurant.
The restaurants packs a backroom wine cellar and sprawling wine bar on the periphery of the venue with large windows that cantilever open to the terrace – an elegant riverside dining destination with soft lighting and lush greenery that also doubles as a relaxing bar for friends to bond over a few house specialty cocktails or apple spritzers.
Cibo Gustoso
While many of their antipastis were rather acceptable in their taste, none of them stood out except for the Arancini alla Bolognese– fried risotto balls with slow-cooked beef Bolognese. I expected the balls to be dry or hard as I had with many italian meatballs with my past experiences. However, the inside was surprisingly soft and the ball broke apart smoothly in my mouth as I bit on it, and the sauce was really light and not chunky, which means that you will get the full flavour of the risotto ball without it being overpowered by the sauce.
Their Primi (pasta) highlights includes their signature Risotto "alla Milanese" with saffron, pecorino cheese and red wine reduction, alongside their classic Lobster Spaghetti with cherry tomatoes, garlic, chili and white wine.
Take advantage of their twin wood fired ovens and order some of their classic and mouth-watering pizzas that are freshly made to order (authentic Italian pizzas should not be made from frozen pizzas (It would make any Italian grandmother roll over). The Burrata Pizza- a classic rendition of homemade tomato sauce, fresh burrata cheese, sun-dried tomatoes and Italian basil. The crust alone is so thin and contains a smoky smell from the oven that it goes well with the amount of ingredients on any pizza. The tomato sauce is so light that it does not clash with the taste of the creamy burrata cheese and the basil helps to give it a herby finish as you devour the remainder of the pizza, simple yet absolutely divine.
Tartufate Pizza with Mozzarella, porcini mushroom, smoked scamorza and truffle- You don't have to taste it to know that this pizza is packing with serious flavour, the smell alone will be enough to tell you that it's going to be exquisite (mostly due to the smell of truffle on the pizza). Gorgonzola pizza with Mozzarella and gorgonzola cheese, pancetta bacon, walnut, honey and a dash of olive oil- This pizza is sure to leave a mouth-watering sensation and satisfy your meat and cheese cravings in one go, with the walnut providing a little bit of a bite to the dish, you'll find yourself reaching out for more than one piece of this delectable pizza.
Last but not least, the Baci e Ricotto Pizza – a delicious creation of homemade tomato sauce, mozzarella cheese, smoked scamorza, shavings of pork belly and crumbled ricotta.
If their pizzas aren't enough to get you excited, opt for a generous carne (meat) main course, their La Fiorentina,  which includes a large T-bone steak as the main star, arugula salad, rosemary fried potatoes and caponata "Sicilian braised eggplants" as sides. This dish is absolutely sublime, with the beef being extremely tender and seared no more than a medium doneness- it is really easy to chew and it melts in your mouth instantly. You don't even need a sauce- the side dishes accompanies the protein really well with their own distinct tastes! This dish is suggested to be shared by 2 to 3 persons.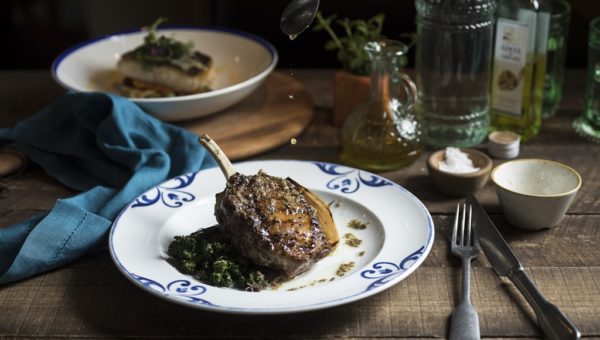 The authentic yet contemporary menu was imagined by Executive Chef Marco Turatti, who refined his expertise in culinary institutions across Italy, before bringing his personalised Italian touch to Publico Ristorante.
To complement the food menu, the curated wine list takes guests on a journey through Italy, from full bodied Chiantis from Tuscany to crisp white Pinot Grigios from Friuli, while the sophisticated drinks menu features housemade Vermouth and artisan cocktails such as Negronis on tap.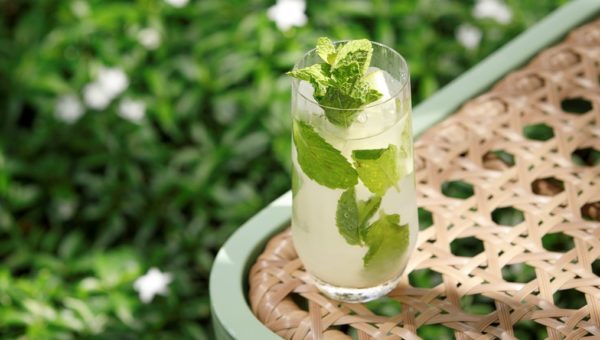 The Day-to-Night Transition
As the third concept in a trio of Italian dining experiences, the Ristorante is joined by Publico Deli, a rustic establishment reminiscent of the bustling eateries and pavement cafes of Italian neighbourhoods. After dark, Publico Deli undergoes a metamorphosis into two new concepts. This day-to-night transition turns the venue into a sophisticated night-time destination: the front half, signposted by the neon PUBLICO DELI sign, serves indulgent Italian sweet treats, such as the house special Tiramisu pots.
Hidden behind the back wall of the Dessert Café, the next door neighbourhood bar Marcello creates Italian craft cocktails inspired by the early to mid 20th century. Marcello emanates the glamour of 1960's Milan, and with Southeast Asia's largest collection of Amari, it's the city's best kept secret to start or end an evening in style.
Publico has given me the best Italian experience I've had in quite a while, with various Italian restaurants and cafes giving me a disappointing impression of their food even though they claimed it was truly "authentic" Italian cuisine. I would say that I would definitely come back to Publico for a really good pizza or have a relaxing brunch while sitting on the riverside with my friends and puppy! Yes! they do allow pets to enter the restaurant while you are dining with your friends. So if you are having a hankering for a real authentic pizza, head down to Publico for an Italian experience like no other coupled with personalized service being given to you!
Publico Ristorante is located at 1 Nanson Road, InterContinental Singapore Robertson Quay, Singapore 238909 and is open for dinner every night from 6pm to 11pm.