Publico Ristorante Reinvigorates Menu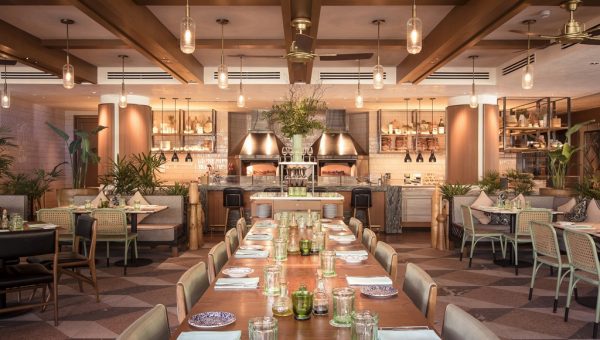 To celebrate its first anniversary, the Italian haven introduces new pizzas, lighter lunch items, and weekly liquid buffets to add to its exciting social atmosphere.
CONTENT: Yiew Kai Jie
One of the best Italian restaurants in Singapore, Publico Ristorante, has launched a reinvigorated menu with an updated spread of dinner offerings, and a new weekend brunch concept known as Isola Weekends. The alfresco terrace, simple yet sumptuous Italian cuisine and the laid-back atmosphere, makes the restaurant one of the city's most coveted hangouts.
Having refined his expertise in renowned culinary institutions across the globe, Publico's Executive Chef Marco Turatti is the architect behind the menu's revamp, channeling his years of experience and Italian aptitude into elevating the restaurant's culinary offerings to the next level. To that end, he has incorporated more unique ingredients into his dishes such as using Skura dough (a type of smoked flour) as a base for his pizza dough that is significantly healthier and provides more flavour to the pizza once its cooked.
Well known for their simply yet hearty pasta and pizza dishes, new additions have been made to Publico's dinner menu! (available from Monday – Saturday) For the pastas, their homemade Ravioli Pasta has been filled with ricotta cheese and spinach, sautéed in butter, sage, almond, and dressed with almond oil with a topping of parmesan cheese. This results in a mildly creamy pasta that tastes of cream spinach sue to the stuffing inside the ravioli. The almonds in the ravioli help provide a bit of bite to the pasta so that it does not taste too mushy.
Another new pasta dish at Publico is their rendition of a classic- Conchiglie Bolognese. A traditional pasta dish that makes its presence known in every Italian restaurant, this dish will not disappoint diners with its rich taste and permeating scent- the aroma of the sauce will waft around and hit the nose once it is placed onto the table. Upon first glance, the dish might look messy but the strong taste of the slow cooked beef will leave a lasting mark on diners and works as a classic comfort dish- especially when it's been raining all day long! Mix the pasta well before consuming it to get the cheese evenly imbedded in the pasta and add a slight dash of tabasco sauce to give it that extra spicy kick!
The restaurant's twin pizza ovens are the backbone of the restaurant; made of brick stone, the ovens are fired up using wood and gas and are used to enhance Chef Marco's creations, giving a distinct flavour to their well-renowned pizzas. Publico Ristorante's new pizza menu now also features Publico Seven Cereali – a vegetarian pizza made using multigrain flour base, tomato sauce, roasted seasonal roots, homemade primo sale cheese, sun-dried tomatoes and ligurian basil. Despite its array of ingredients, it was not as flavourful as it's meaty counterpart, but it still has it merits, as the thing crust is imbued with the smoky scent of the wood from the oven.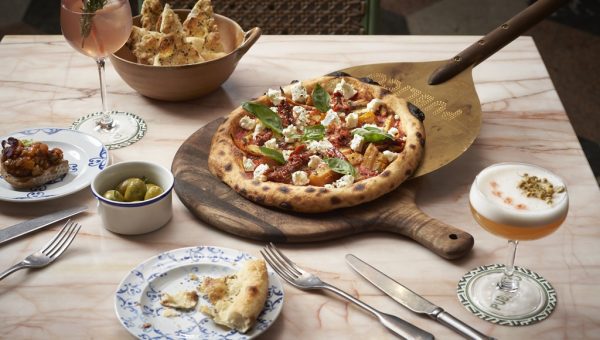 Of course, one can't expect fantastic flavours from a vegetarian pizza if one were to compare to a meat pizza such as the new Chorizo Pizza – made with homemade tomato sauce, a fresh lump of burrata cheese, smoked olives, chorizo, sun-dried tomatoes, oregano. No words can describe just how exquisite the pizza was, the crust itself was traditionally imbued with the smoky scent of the oven and the combination of the burrata cheese and chorizo was a marriage made in heaven- the soft creaminess of the cheese compliments the heavy flavour of the chorizo sausage that results in a smooth meaty finish in the mouth.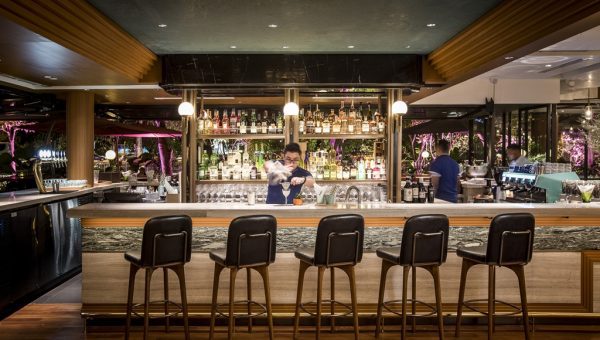 Apart from reinvigorating their food, Publico Ristorante has also launched Isola Weekends – a high-spirited social affair which captures the spirit of summer and evokes an atmosphere reminiscent of Europe's most festive islands. As part of the Isola Weekends concept, on Friday & Saturday from 12pm – 3pm and Sunday from 11am – 3pm, the brand new menu features a Wellness section, which is dedicated to lighter dishes that includes gluten-free and vegan side options. Highlights include their Avocado Smash, Ricotta Bruschetta, Beef Tartare and Arancino are recommended for guests who wish to indulge in light yet mouth-watering filling dishes with a glass of champagne or mimosa over brunch.
For guests who want to kick back and indulge in a little high-spirited game of clinking champagne glasses, Publico has partnered with with Moët & Chandon Ice Imperial which introduces 'Free Flow Rituals', priced at $110 per person and is available every Saturday & Sunday from 1pm to 4pm.
Publico is located at InterContinental Singapore Robertson Quay, 1 Nanson Road, Singapore 238909.
Publico is open from daily: Mon-Fri from 5pm-11pm, Sat from 12pm to 12am and Sun from 11am to 11pm.
For reservations, please visit: www.publico.sg or call: +65 6826 5040.