Quayside Isle @ Sentosa Cove presents a unique Christmas Experience
Quayside Isle @ Sentosa Cove presents a one-of-a-kind, 360 experience for all visitors to Quayside Isle with 'illuminate by the marina', a magical light installation with an interactive light arch, which complement Quayside Isle's wide variety of exclusive festive offerings this Christmas.
"illuminate by the marina" – Light Installation and Interactive Arch
Surrounded by breathtaking views of the vast sea, Quayside Isle was inspired to create an underwater garden with different elements within the ambient light installation depicting a reimagination of the beautiful marine life. Be amazed by the halo rings on the trees being playful jellyfishes and the garden bulbs representing colourful corals in the ocean. Interact with the decorative arch, a creative interpretation of an underwater rainbow, at the main entrance using the "Touch Me" discs for a colourful illuminated Christmas by the marina.
The ambient light installation, complemented by joyous festive music, presents a brand new photogenic and unique dining experience for photo enthusiasts, foodies, couples and families to celebrate the most wonderful time of the year!
Time: Daily from 7PM – 9PM
Bouncy Festive Fun by Ultimate
Jump for joy this holiday season with 3 exciting inflatables (Bounce Express, Mini Ninja, Mini Discovery) decorated with LED lights as well as illuminated inflatable decorations at the Fountain Plaza that will complement your Christmas celebrations at Quayside Isle!
Everyone of all ages are welcome to join in the fun! Admission prices to enter the inflatables applies.
Time: 5PM – 9PM (Fridays and Eve of PHs) / 11AM – 9PM (Weekends and PHs)
Groove by the Marina
On 29 December 2018 from 6:30pm -8:30pm, there will also be live music performances, so you can belt out to your favourite Christmas tunes for the ultimate Christmas experience by the marina!
Festive Deals and Promotions
A party is incomplete without some delectable food and beverages! Treat your senses to a wide variety of exclusive festive offerings for a belly-fulfilling Christmas. Some Highlights to check out are:
Blue Lotus – Chinese Eating House
Available till 31 December 2018, Enjoy a Spanish-Style Suckling Pig at $198 (UP $238). End your Christmas celebration on a high note with a bottle of Prosecco at only $48, valid for dine-in only.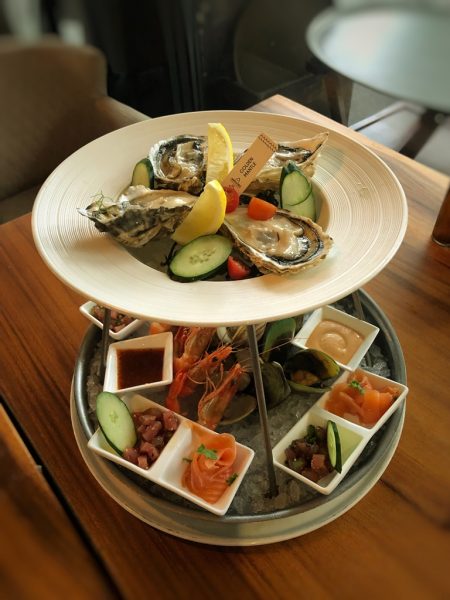 Greenwood Fish Market
Available till 31 December 2018, enjoy an exclusive takeaway menu that includes limited-time festive specials such as ready-to-eat platters, pre-prepped seafood/meat and even live oysters.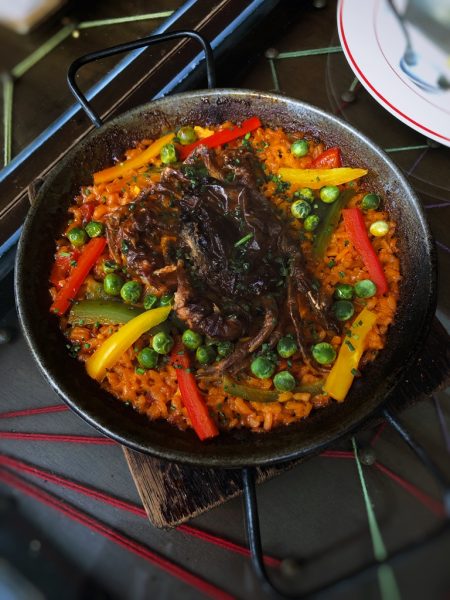 Sabio by the Sea, Tapas Bar & Grill
Available till 31 December 2018, Get a soft-shell crab Paella on the house with a minimum order of 5 hot Tapas. On 24-25 December 2018, Stuff yourself with a 3-hour free-flow tapas buffet, along with a giant Paella and kid's corner at $68 per person for dinner on Christmas Eve as well as for brunch and dinner on Christmas Day. Top up an additional $48 per person for 3-hour free-flow Cava (Spanish wine), Sangria and beer.
For more information, please visit: www.quaysideisle.com