Reach For Your Dreams and Desires at Tippling Club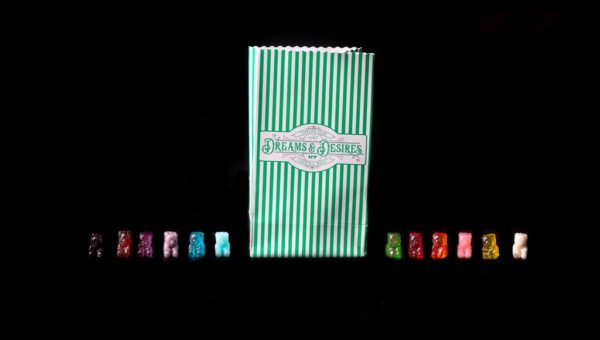 Tippling Club's new award-winning cocktail programme reaches for the pie in the sky with world's first edible menu "Dreams and Desires"—a curation of 12 new cocktails fashioned from everyday ambitions.
A first-of-its-kind concept conceived by head bartender Joe Schofield and chef-owner Ryan Clift—in conjunction with International Flavors and Fragrances Inc. (IFF)—the menu is presented in the form of 12 edible gummy bears served in a candy bag, scented with the whiff of an English confectionery store. Each gummy bear is named after a specific dream or desire and infused with its associated flavours, guiding patrons to their cocktail of choice through taste and triggers.
On his inspiration behind the menu, Joe explains: "With the first Sensorium Menu, we looked to the past—using relatable scents to trigger memories of yesteryear. This time round, we have our sights set on the future, by evoking our innermost dreams and desires through taste."
"The edible gummy bear menu, while deceptively simple, involved months of research and development with chef Ryan, myself, and the top flavourists at IFF, before we narrowed it down to 12 perfected flavour formulas that we felt best represent the dreams and desires we wanted to convey," adds Joe, who since joining Tippling Club in 2016 has won the bar an impressive mantel of accolades, most impressively reentering the World's 50 Best Bars ranking at No. 31 in 2017.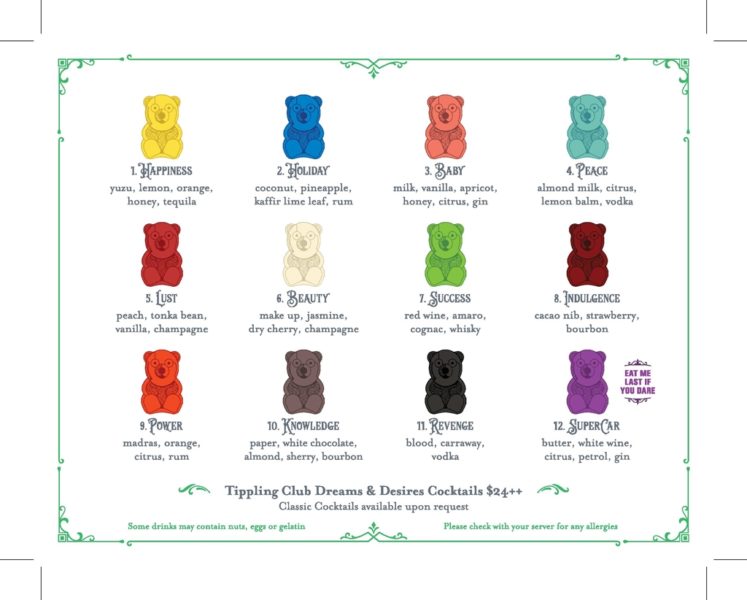 The "Dreams" Cocktails
Beyond the gummy bears, Joe proves his bartending mettle with 12 new cocktails, each designed as a tipple-worthy tribute to the individual namesake dream and desire.
Exuberate in feelings of elation with Happiness—a honeyed, citrus concoction spiked with tequila; stir up Lust in your loins with a seductive swirl of peach, tonka bean, vanilla, and champagne; give in to your deepest and darkest fantasies of Revenge with a blood-inspired vodka martini teased with umami bitters; or tank up your Super Car ambitions with a potent fuel of butter, white wine, citrus, petrol, and gin.
Similar to the original Sensorium Menu, each cocktail is priced at S$24++, in an effort to guide the guests to choose their cocktails primarily based on their dreams and desires, without being overly influenced by factors such as price and ingredients.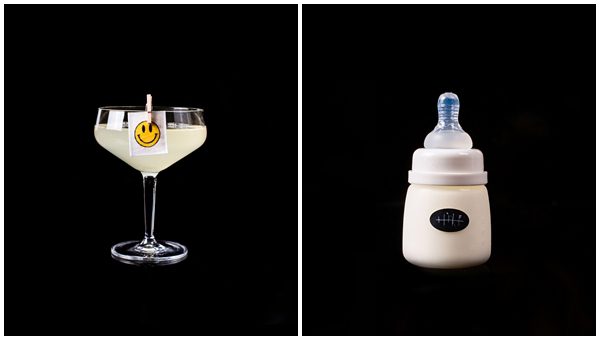 Dig in to your Desires
In true Tippling Club fashion, the cocktails bring together the best of bar and kitchen, by using cutting-edge culinary techniques and edible garnishes to enhance the overall drinking experience.
Happiness is served with a passionfruit "acid" tab that fizzes into a tart tongue sizzle. Knowledge takes a page from the kitchen's book of tricks with an angostura-soaked paper. Beauty gets an upgrade with a cherry sorbet lipstick and Baby lets you reminisce your childhood by sipping your cocktail in a baby bottle.
"By bringing the restaurant's modern gastronomy expertise into play, we are able to collectively elevate the cocktails by introducing edible garnishes created with innovation and intent," shares chef Ryan.
The Dreams and Desires cocktail menu is now available exclusively at Tippling Club from Monday to Saturday throughout lunch, dinner and bar service hours.
Tippling Club is located at: 38 Tanjong Pagar Road, Singapore 088461.
For reservations please call: +65 6475 2217 or email: enquiries@tipplingclub.com. For more information please visit: www.tipplingclub.com