REVIEW: Macallan Concept No.1 Series- A Marriage of Whisky and Art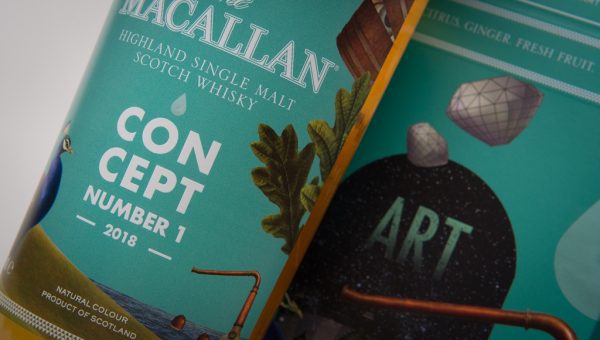 CONTENT: Yiew Kai Jie
For some of us, we always love a glass of whisky at the end of the day to soothe our spirits and unbuttoning our collars after a busy day at the office. But a special edition bottle of whisky? Now that is a bottle that's meant to only be opened on special occasions or to be kept at the furthest or deepest corner of your cabinet that functions as a secret whisky stash.
Introducing the Macallan Concept Number One Series- a new limited edition range of whisky produced by Macallan that breaks away from it's usual traditions and instead employs a different type of double maturation technique- which means letting the spirit age in one cask and then transferring it to another cask to fully imbue the whisky with two different flavours. Although this is a common process being used by many other whisky distilleries, this is the first time that Macallan has ever produced a whisky using this method of distillation.
Upon first glance, the artistic-looking box already sets it aside from many of it's other whisky counterparts- even for Macallan's own core series! Upon taking the bottle out of the box, the bottle even looks similar to the new modern motif for Macallan's core series. However this isn't the first time that Macallan has infused an artistic element with their whiskies- their Masters of Photography and Limited Edition Number 2 series are a resounding testament to that resolve.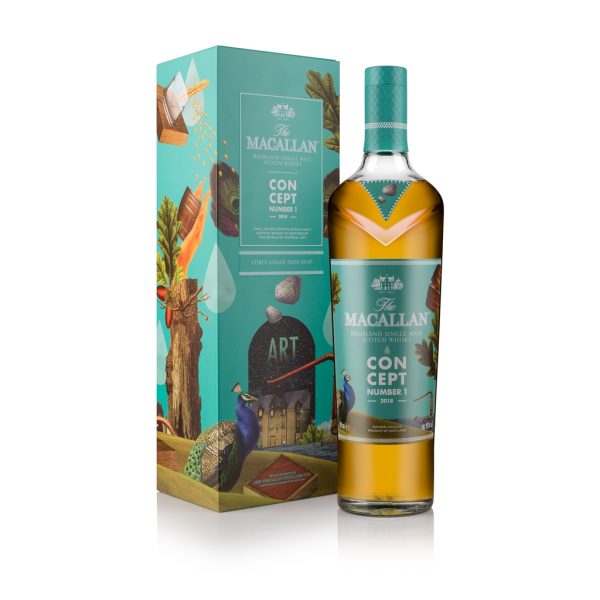 So, why should you get a bottle of this golden elixir? If you're a Macallan enthusiast, then by all means get two bottles for yourself- one to consume (only in case of emergencies) and another one to store in your closet or safe that should never be opened and adds on to your already vast whisky portfolio. If you're a whisky collector or investor, this is a must have bottle as there are approximately only 84,000 bottles, taken from only 68 casks available in the worldwide- maybe less now as the bottle has been in circulation for a couple of months now. As Macallan whiskies faces an extremely high demand worldwide, there is little doubt that they would release a Concept Number 2 Series sometime this year or in 2020. So what are you waiting for- get out there and grab a bottle (or two) for yourself today!
The Macallan Concept No.1 – Tasting Notes:
Colour: Golden amber
Scent: Sweet Butter Toffee, with almond, ginger spice and cinnamon. Hints of dried fruit and citrus.
Palate: Sweet orange and lemon citrus with toasted oak with a mild lightness of ginger.
Finish: Medium sweet finish with a mild burn that leaves a lingering oaky finish.
The Macallan Concept Number 1 is now available in Singapore, via DFS duty free stores in Changi International Airport and is available in selected airports throughout the Asia Pacific region for S$170.