REVIEW: Macallan Concept No.2 Series: A Marriage of Whisky and Music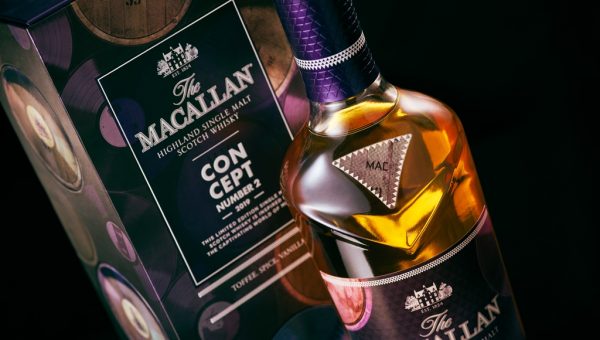 CONTENT: Andrew Kho
IMAGE: The Macallan

During this circuit breaker period, most of us are either missing a good drink at our favourite cocktail bars or enjoying a glass of whisky at our favourite whisky lounge. Have you ever thought of enjoying a glass of a special edition whisky in the comfort of your home?

Following the positive response to the launch of the Macallan Concept Number One last year, Macallan has launched this year the Macallan Concept Number Two – its newest collection that fuses the passion behind The Macallan's whisky making with innovative art, music and culture. This second release in the Concept Series brings together music and whisky created exclusively for Global Travel Retail.

The Macallan Concept Number Two is Macallan's newest limited edition range of whisky which was matured in a mix of Sherry-seasoned American oak casks, Miguel Martin Sherry casks and ex-Bourbon barrels. The Sherry-seasoned American oak casks bring a rhythmic sweetness of vanilla, citrus and toffee, this is married with the rounded spiciness of Miguel Martin Sherry casks which create an energetic treble while ex-Bourbon casks introduce harmonies of floral citrus and vanilla. The finish is medium sweet with spices lingering in the background

"Music has inspired many aspects of my life, both creatively and practically, as has whisky, so the creation of Concept Number 2 allowed me to look at my two passions through a different lens.

"Creating a track and crafting a single malt can take a similar path. Beginning with the layering of sounds just like the layering of different flavours from specific cask types. Each different cask brings its own influence to the character of the liquid, like each instrument, or sound, adds depth to a track. In both cases, we can alter each different element to play up or down particular sounds or flavours." Said Steven Bremner, Whisky Maker, The Macallan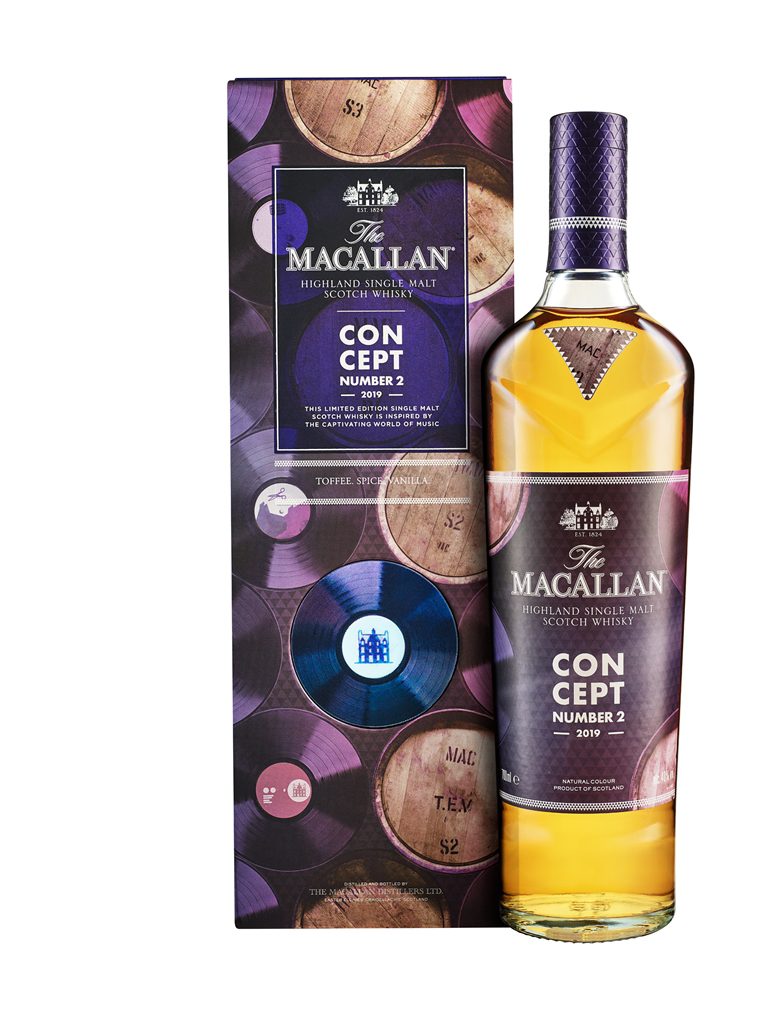 So why should you get a bottle of this newest release? First, if you managed to get a bottle of the Concept No. 1 release, the Concept No. 2 would be a great addition to your collection. Second, get a bottle to enjoy for yourself and enjoy a glass or two each day while you stay home during this period. Lastly, there may be special occasions which we might have to give it a miss due to this current situation, so why not send a bottle of this special collection that will surprise and delight them.

The Macallan Concept No.2 – Tasting Notes:
Colour: Sunburst Gold
Scent: Rich toffee apple, with vanilla, warming oak spice and blackberry. Hints of nutmeg, rose water and pistachio.
Palate: Sweet toffee and dried apple with almond, cinnamon and gentle rounded wood spice.
Finish: Medium sweet, smooth with hints of spice and toffee to finish.
The Macallan Concept Number 2 is now available in Singapore, via DFS duty free stores in Changi International Airport and www.ishopchangi.com for S$203.