Savour the best delights of the Miyazaki Prefecture at Sushi Tei
CONTENT: Seraphina Tang
Japan's Miyazaki Prefecture is most well-known for its eponymous beef products – but did you know that they have much more to offer than that? From 18 December 2019 onwards, Sushi Tei has collaborated with Miyazaki Prefecture to create an exclusive menu, showcasing the prefecture's signature produce and ingredients, bringing a taste of the region to our sunny little island! Indeed, this is the very first time the prefecture has partnered exclusively with a restaurant to showcase their produce in a single menu!
Other than the well-known Miyazaki beef, what can you expect from this exclusive menu? Look forward to special ingredients like Budou (grape) pork, and Hebesu Buri, citrus-scented Japanese amberjack, as well as sweet Hotate (scallop).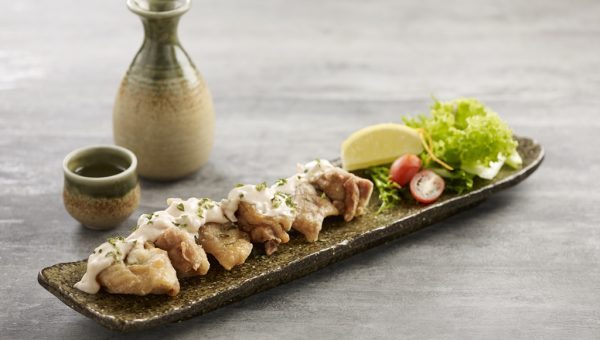 Do try the appetizer of Fried Mehikari ($9.80): Greeneye fish tempura, crispy and oh-so-addictive. Mehikari translates to 'shining eyes' in Japanese, with the fish being a natural produce of Miyazaki. With each piece being meaty, sweet and fried to crisp golden perfection, it's a great sharing dish and starter. Another great sharing dish would be the Nanban Chicken ($10.80). Prepared true to the original Miyazaki recipe, chunks of chicken are deep-fried till golden brown, then dipped in sugared vinegar for extra flavor. Topped with a toothsome tartar sauce, this is one dish you'll find yourself reaching for again and again!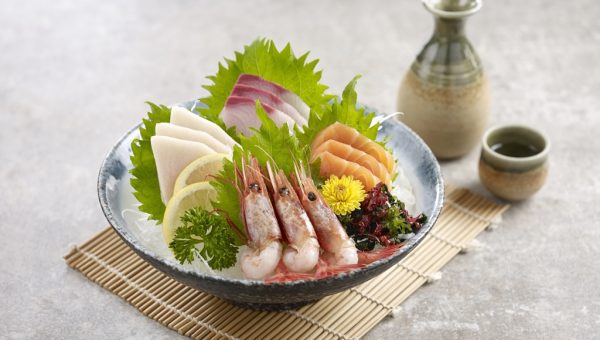 Seafood-lovers, don't miss out on the Sashimi Moriawase "Aoshima" 4 Kinds ($25.80). This gorgeous and colourful platter features the Hebesu Buri, or Japanese amberjack. Known for its natural citrusy flavor, it adds a refreshing start to the meal! For those who prefer their fish sushi-style, try the delectable Pearl Negitoro Maki ($13.80). A maki roll heaped with melt-in-the-mouth negitoro tuna and sprinkled with ikura roe, this is a dish that is both pleasing to the eyes and stomach.
Feeling a little hungry? Try the Budou Pork Don ($12.80), where a steaming bowl of Japanese rice is topped with slices of buttery-smooth and mildly-sweet Budou pork. Also known as "grape pork", this is due to grape husks being added into the pigs' feed, making the pork sweeter in taste.
Of course, don't forget to try Miyazaki's signature and eponymous produce – Miyazaki beef! Here, it's served in the extravagant Miyazaki Wagyu Beef Steak Flambé ($29.80) – so get your phones ready for photos and videos! Air-flown Miyazaki A4 Wagyu beef is served flambéed with whisky, then torched to melt the marbling in the beef, and give it a smokiness that complements the whisky and richness of the meat. Have the meat on its own, or dip it in the accompanying salsa-based sauce for a luxurious taste of Miyazaki!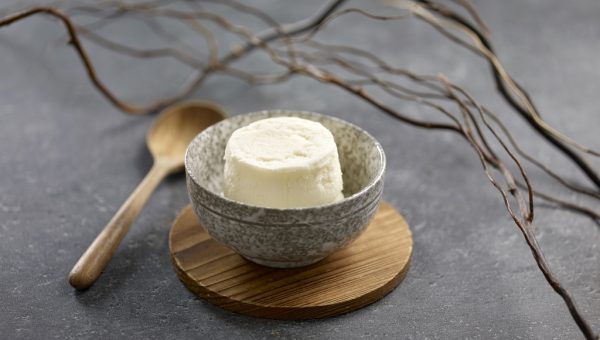 End off your meal on a sweet note with the Hyuganatsu Ice Cream ($4.50), made from the Hyuganatsu mandarin native to Miyazaki. This citrus ripens only in the warmth of summer and is edible right down to the peel!
This special menu featuring Miyazaki's best produce and ingredients is available from December 18, exclusively at Sushi Tei outlets across Singapore.