Shihlin Taiwan Street Snacks Launches Taiwanese-Inspired Mooncakes With Brown Sugar Boba And Sakura Pomegranate Mochi Flavors
Content: Michelle Ng

Street snack stall Shihlin Taiwan Street Snack has launched their own take on the traditional mooncake for this year's Mid-Autumn Festival inspired by classic Taiwanese flavors.

You can mix and match from the five exciting flavours to create your own customized box of mooncakes; with the choice of Sakura pomegranate mochi, molten salted egg custard, ube sweet potato mochi, traditional coconut green bean, and brown sugar dragon boba.

Each mooncake has a different design, with the sakura mooncake taking on a gorgeous pale pink skin with dried (edible) rose petals. The sakura flavored paste also has chewy pomegranate mochi bits, which taste a bit like tangy gummies.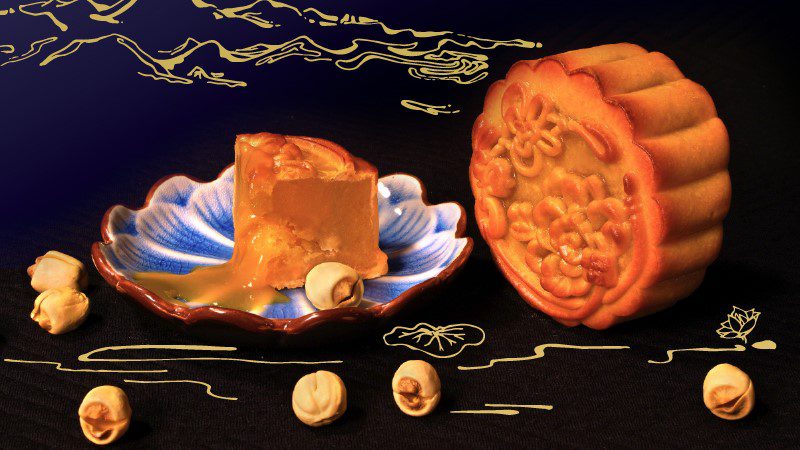 The molten salted egg custard mooncake looks most like the traditional baked mooncake, and is adorned with a peony pattern with a Chinese knot. The white lotus paste has a core of salted egg custard. To get the molten custard core like the custard buns the mooncake is inspired by, pop it on a pan for 1 minute on medium heat. The insides should be hot gooey, and tastes absolutely heavenly together with the creamy lotus paste and a crispy bottom. Try to avoid using a microwave as it might dry out the lava insides.


The ube sweet potato mochi mooncake mixes two popular flavours, yam and sweet potato, in its lotus paste. The daisy-pattenered purple mooncake might seem a bit of a turn-off because of its strong purple color, but the soft mochi makes for a chewy center, giving a sweet burst of flavor and texture in each bite.

Those who prefer savoury traditional flavours similar to the lotus paste can go for the traditional coconut green bean mooncake, while bubble tea fans will be excited to try the brown sugar dragon boba mooncake. The bubble tea-inspired mooncake has a brown sugar paste filling, with actual chewy brown sugar boba balls hidden in the center.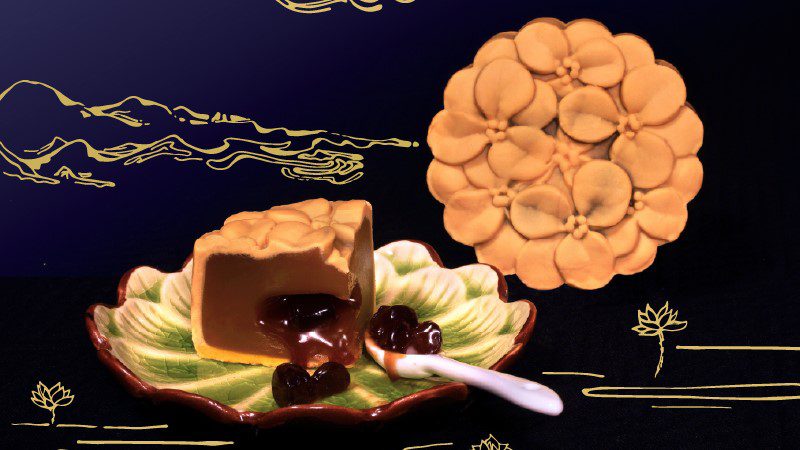 And even though the mooncakes might look and have the texture of snow skin, it's actually a baked skin from their secret technique. The mooncakes don't have to be refrigerated and can be kept outside in a cool place. The best pairing for mooncakes is of none other than tea, and Shihlin Taiwan Street Snacks has released a new Freshmade Imperial Osmanthus Tea. The fragrant tea is best enjoyed cold, with sweet, floral notes from the osmanthus petals that balances out the heavier baked treats.

The Golden Lotus Mooncake Set comes in a suitcase box that incorporates both functionality and design. The deep blue leather box is adorned an intricate scene of mountains and lotus fields in the same style of olden days Chinese paintings, with a removable cloth and lining. Use it to store knick-knacks, jewelry, or even a mahjong set! The box even comes with functioning latches and buckles, with a handle to tote it around easily.

The Golden Lotus Mooncake Set is sold in all Shihlin Taiwan Street Snacks stores islandwide. All the mooncakes contain no preservatives and are best before 31 October 2020.