Singapore's Largest Live Seafood Market Dining Concept opens at Emporium Shokuhin
The freshest and widest variety of live seafood and beef to be cooked your way at affordable prices!
CONTENT: Yiew Kai Jie
IMAGES: Luxe Multimedia
Singapore's largest food shopping and dining destination, Emporium Shokuhin unveils its latest newest concept- Live Seafood Market Dining! The newest and 10th restaurant in Emporium Shokuhin's staple of dining concepts in Marina Square, resides within the Live Seafood market itself. Aptly named "Live Seafood Market Dining", customers can now pick their very own live seafood, beef steaks or vegetables and send them to the kitchen to be cooked in their favourite cooking style of Local, Asian or Western while taking a seat at the new casual dining area in front of an open bar counter located right next to the seawater oyster tanks.
With Emporium Shokuhin's supreme sourcing capabilities as a gourmet Japanese grocer and marketplace, more produce such as Sri Lankan Crabs, Soon Hock, Gong Gong Shellfish and Stingrays will be added to the already extensive list of seafood at the Live Seafood Market.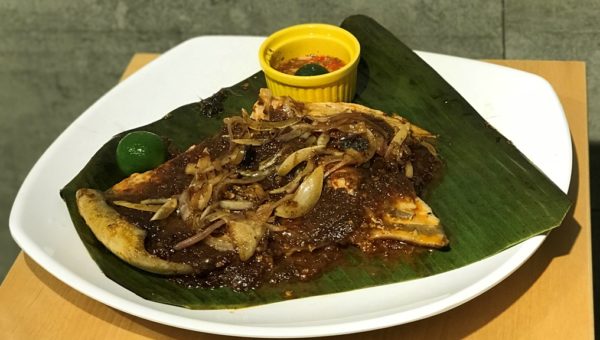 Seafood from different parts of the globe are also available at Emporium Shokuhin, such as Alaskan King Crabs, Scottish Brown Crabs, Boston Lobsters and Flounders straight from the seawater tanks. On the ice bed corner, one would be able to find an array of fresh Japanese fish such as Kasago (Rock Fish) and Kinmedai (Alfonsino) that are airflown two to three times a week straight to Emporium Shokuhin chilled. Customers can also get their fill of variety of live oysters and shellfish from France, Scotland and Canada shucked right in front of their eyes at the Live Oyster counter.
Top grade Japanese steaks of A5 Miyazaki and A4 Kagoshima together with USDA and Australian beef in various cuts are presented at the meat counter for personal selection and grilled to each individual's liking. Prices start from S$5++ for Australian Sirloin Steak (per 100g). Caviar, parma ham and other cured meats are readily available for dining in for those looking for something more classy or indulgent. A small but wide alcohol list including Kirin beer on tap will be provided for customers to pick the perfect drink to go along with their food, including the Ishizuchi Junmai Daiginjo sake, exclusively served on JAL first-class flights.
Just like seafood markets based in Korea, the wide range of fresh and live produce at the Live Seafood Market can be purchased for both home and dining right in the market. Be warned, despite the seafood being cooked, some of the dishes especially the shellfish can taste exceptionally fresh and not everyone will be used to the taste.
Emporium Shokuhin is located at 6 Raffles Boulevard, Level 1, Marina Square New Wing, Singapore 039594.
The Live Seafood Market Dining is open daily from 5:30pm to 11pm.