Six Senses Maxwell Launches its New Decadent Yet Sustainable Weekend Brunch Menu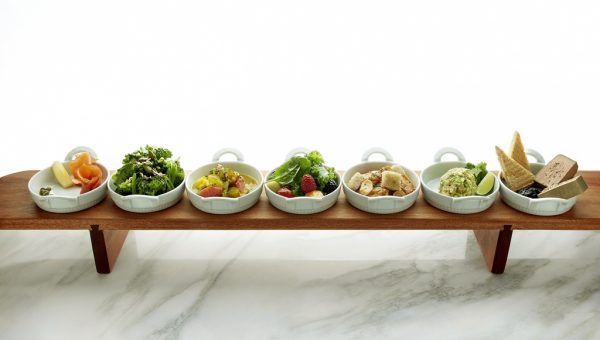 CONTENT: Yiew Kai Jie
Nestled in the epicurean enclave at Tras Street, Six Senses Brasserie has launched a new weekend brunch that celebrates Southern European cuisine and uses only sustainable, organic local produce in their food. Located within the stunning and elusive Six Senses Maxwell, the brasserie showcases Executive Chef Ian Mancais' fun and quirky interpretation of European classics that reflect the need for clean eating and living well in a society that is increasingly shifting towards being more environmentally friendly and more aware about what they are placing in their body.
"A true reflection of our Eat With Six Senses program, the menu features Mediterranean cooking methods that allows the ingredients to take centre stage. Each and every dish has been carefully created to deliver a wholesome, clean and nourishing meal that completes mindful eating and living at Six Senses Singapore." said Ian Mancais, Executive Chef of Six Sense Brasserie.
Available from 10.30am to 3pm every weekend, The Weekender's Brasserie Brunch ($68++) aims to take one's mind away from work obligations and promises to start their weekend on a high note! The brunch will commence with freshly baked bread and a traditional dipping sauce that consists of olive oil, balsamic vinegar with optional sides of pepper, flavoured salts and edible greens to top it all off.
Staying true to their focus on using all-natural sustainable ingredients, seven different starters will be presented on a one-metre long wooden board that has been taken from local trees in Singapore aptly named "Graze with our Grazing Boards." The appetisers will range from chicken pate, kale-spinach salad, homemade pickles, freshly made guacamole, roasted garlic prawns, piccalilli relish and smoked salmon from New Zealand.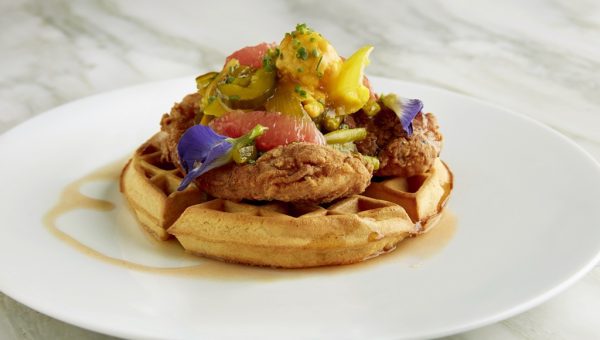 Moving onto the main highlight of the brunch session, guests can pick from a selection of seven sumptuous main courses including a classic SSB Eggs Benedict with sides of homemade guacamole, spinach, unsalted butter and hollandaise sauce on freshly toasted sourdough bread. Guests who are looking for a hearty meal can opt for the very fulfilling Steak and Eggs which features a huge portion of Wagyu Sirloin steak with two fried eggs or the equally filling Brunch Roast that showcases two generous cuts of either craved roast loin or beef sirloin with a side of vegetables and mashed potato on the side. For a more sweet and savoury dish, tuck into the time-honoured Chicken & Waffles, which features juicy buttermilk fried chicken and toasted waffles as the main highlight with a hint of piccalilli pickles, ruby grapefruit and semi-spiced maple syrup on the side for complete harmonious unity of flavours and textures.
Lastly, their Lobster Mac and Cheese is also highly recommended on the menu as it features very generous chunks of lobster meat coupled with a mixture of cheeses in the dish that will undoubtedly leave guests scraping the bottom of the plate for the last stringy piece of cheesy lobster meat! However, this dish should be ordered to share as it would be too rich for just one guest to have all by himself and would leave him leaving the restaurant more bloated then fulfilled.
Ending off the brunch on a sweet note, the "It's a Piece of Cake" dessert board promises decadent treats that will ensure pure bliss for each and every guest. The dessert board will feature indulgent desserts such as red velvet cakes, mini tarts, to titbit delicacies such as lemon stones, cinnamon palmier, macarons and an individual filled cone stand!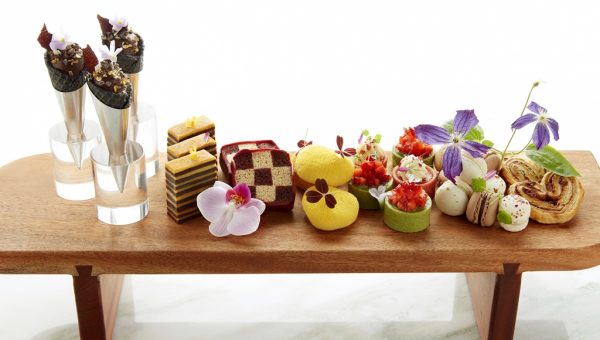 Guests can also enjoy free-flow wine and prosecco at an additional $58++ per person or free-flow Champagne and bottled beer at an additional $88++ per person.
For guests who are following the Ron Swanson breakfast diet to the latter, fret not as the restaurant also offers 'Brunch After Dark' options that features Sir Benedict Eggs ($25++), Lobster Mac & Cheese ($28++) and Quick Seared Wagyu Beef Carpaccio ($27++) to guests who simply cannot get enough of breakfast food for their meals! Additionally, each main course is also served with a glass of house prosecco.
Note: The Weekender's Brasserie Brunch commences from 10:30am to 3pm on Saturdays and Sundays. The Brunch After Dark Dinner Menu will be offered from 5:30pm to 10:30pm from Tuesdays to Saturdays.
Six Senses Brasserie is located at Six Senses Maxwell, 2 Cook St, Singapore 078857.
For reservations and enquiries, please email: brasserie-maxwell@sixsenses.com