Smoke & Mirrors Celebrates Four Years with Celebrated Lima Restaurant Osaka Cocina Nikkei.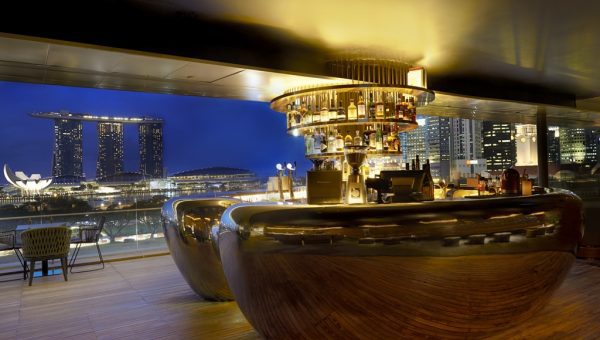 In celebration of its fourth anniversary, Destination rooftop bar Smoke & Mirrors is collaborating with renowned restaurant Osaka Cocina Nikkei for an exceptional one-night-only experience on Wednesday, 27 November.
Smoke & Mirrors' Head Bartender Jorge A. Conde will be joined behind the bar by Andy Valderrama, Brand Bar Chief of Osaka Cocina Nikkei in Lima, Peru and Master of Pisco. Andy brings his own unique bartending style to his craft, combining his passion for travel and cocktails in his unique creations and introducing new flavours, aromas and colours in each drink. Jorge is also enthusiastic about exploring innovative new techniques, bringing his curiosity and passion for storytelling to his cocktails by creating new flavours through fermentation, distillation and preservation.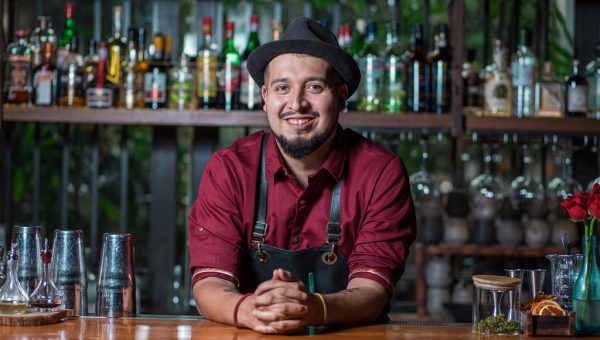 Transporting guests from Singapore to Peru, Andy will introduce exotic ingredients from the Amazon jungle in his cocktails. Merging the two unique cultures, Jorge will infuse elements of Japan into the drinks, drawing inspiration from his recent series of guest shifts in Tokyo and Kyoto. Highlights include ingredients such as Hinoki (Japanese Cypress native to central Japan and also grown in Galicia where Jorge grew up), Bonito flakes and Sancho peppers, all set to be masterfully distilled into the evening's cocktails.
In addition to the curated cocktail menu, guests can opt for a bespoke Pisco and Tonic with their preferred BarSol Pisco paired with London Essence Tonic. Choose from the fruity and complex Torontel Pisco or the elegant and aromatic Acholado Pisco to mix with either the pleasantly bitter Original Indian Tonic Water or the crisp and balanced Grapefruit & Rosemary Tonic Water. Suntory Beer will also be available, balancing the Peruvian piscos with a quintessential Japanese offering.
Smoke & Mirrors 4th Anniversary Party will be held on 27 November 2019 from 9-11pm.
Smoke & Mirrors is located at: #06-01, National Gallery Singapore, 1 St. Andrew's Road Singapore 178957