Somtam and Chardonnay: Elevates A Classic Thai Dish to the Next Level.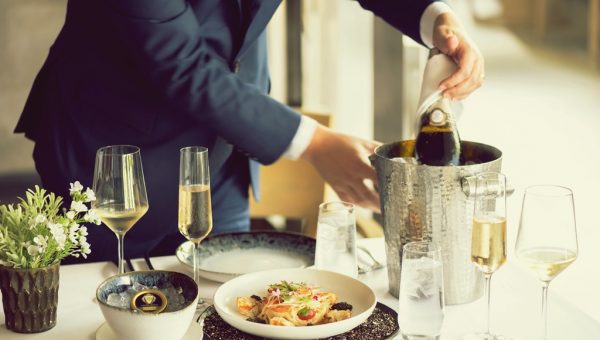 CONTENT: Yiew Kai Jie
IMAGE: Akyra Thonglor Bangkok
Somtam- A quintessential Thai dish that can be found in every part of Thailand's food culture, from the humble street food server to more elevated and luxurious renditions in upscale restaurants. Akyra Thonglor is home to one of these high-end restaurants that has dedicated themselves into serving up one of the most opulent versions of the green papaya salad in the land of smiles!
Somtam and Chardonnay  is a dazzling fine-dining restaurant that pampers its diners and hotel guests with a wide array of Western and enhanced variations of Thai dishes! Staying true to its name, the 48-seater restaurant has 5 different types of somtam on the menu along with a wide selection of exquisite wines from all over the world in order to bring out the flavour of the ingredients in the somtam.
The restaurant's signature dish is their new Somtam Lobster and Caviar (S$143++) dish that is filled with a generous amount of juicy Canadian Lobster and Royal Oscietra caviar that comes with a bottle of Louis Roederer Brut Champagne to increase the indulgent experience at the restaurant. The bubbly elegance of the champagne helps to cut through the spiciness of the salad while providing a fresh and rich finish! Should diners prefer an alternative choice apart from a bottle of bubbly, they can opt for three exquisite Chardonnays: Echeverria Reserva 2017 from Chile, La Chapelle 2016 from Languedoc, France, and Main Divide 2015 from New Zealand.
Alternatively, should guests prefer the more classic approach to their somtum, the restaurant also has a traditional Somtam (S$10++), a Soft Shell Crab somtam (S$11++), Grilled Octopus somtam (S$13++) and a Beef Carpaccio somtam (S$14++). However, diners should take heed as all of their somtums will pack a fiery kick and can be rather spicy after a few bites! (All somtums will be freshly prepared via a tableside service.)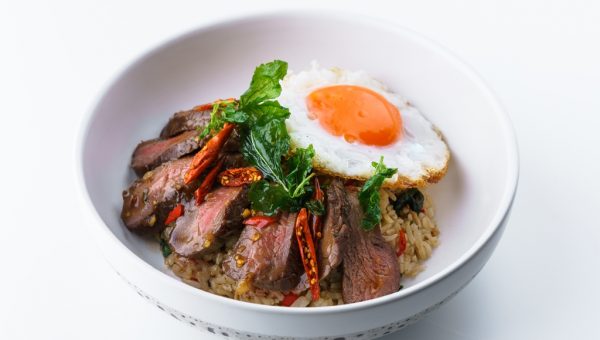 Diners can also opt for their noteworthy dishes such as their Tom Yum Goong (S$16++) which is filled with an herbal coconut broth with locally grown mushrooms and cherry tomatoes that promises a richer flavour than any bowl of tom yum soup that can be found in Singapore. The Krapow Neua Donburi (S$29++) and Pan-Roasted Halibut (S$29++) are both excellent choices for diners who need a hearty meal or a healthier main course to detox their bodies with. Once the main courses are finished, diners should try their Panna Cotta Khing Som (S$11++), a ginger based panna cotta that comes with is imbued with pomelo essences and a scoop of yuzu sorbet!
Apart from its ala carte dishes, the restaurant is also offering its diners a special three-course lunch menu (S$18++) that allows for the choice of one starter, one main course and a dessert and includes a complimentary shuttle ride to the Thonglor BTS station!
Somtam and Chardonarry is located at Akyra Thonglor 88/333 Sukhumvit 55, North Klongton, Wattana District, Bangkok 10110.
For reservations, please call: +66 (0) 2 090 9000 or email: fd.akt8@theakyra.com