Take a Break at the Trendy Ginett Restaurant and Wine Bar
Ginett – a new trendy bistro-style restaurant and wine bar in the heart of Singapore's Arts District is an all day in-vogue escape that offers something for everyone. Service evolves throughout the day, starting with a morning buffet spread accompanied by take-away breakfast options.
Perfect for those on the go, indulge in a two-course set priced at $18++. Delicious hearty salads, pastas and sandwiches available on their A la carte menu, such as the Tostada Chicken Salad with romaine lettuce, roasted chicken – right off the rotisserie, crunchy tortilla strips, black beans, avocado, cheddar, and ranch dressing. Sneak in a little treat with desserts comprising of housemade tarts with unique flavours like teh tarik and panna cotta basil as well as a selection of ice cream and sorbet. Ginett is also a great work-lunch option with its four private booth seating at the mezzanine.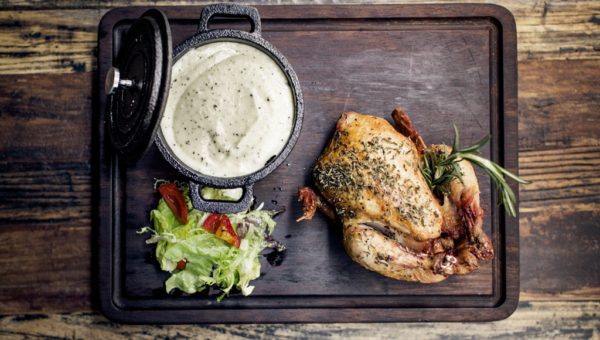 Savour an extensive bistro style feast during dinner with freshly shucked Fine de Claire oysters, imported cold cuts and cheese. Options include the classic Pâté en Croûte, a terrine of black pork and foie gras mantled in a homemade puff pastry, to the luxurious Jamon Iberico 'Pata Negra', and a rotating menu of imported AOC cheese. Fresh off the impressive Charcoal grill signature dishes and cooked on a bed of apple wood charcoal, are cuts of Australian Angus beef, Kurobuta pork and organic lamp chops.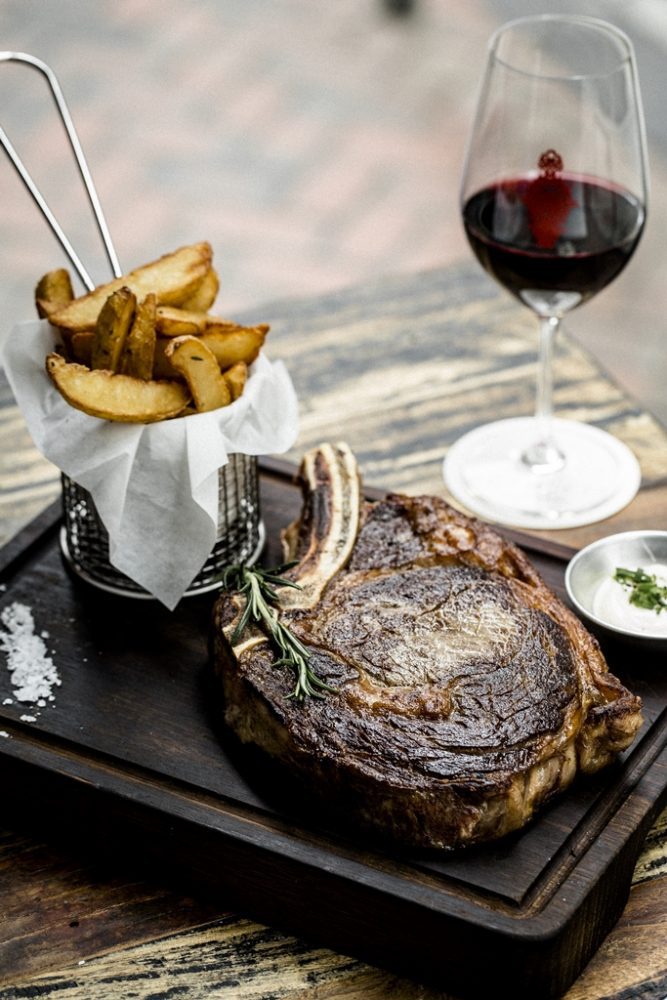 Great as a main and ideal for sharing, try the perfectly tender rotisserie chicken, rubbed in Ginett's signature blend of spices and grilled to perfection in the grand rotisserie, viewable from the open kitchen. End with desserts like Baba au Rhum, soaked in a vanilla-infused rum syrup, and Molten Chocolate Cake, made with 70% Valrhona Guanaja. Guests may also look forward to chef specials, created daily from the freshest produce.
On weekends, take your time to linger for brunch in the bright and airy space from 11am to 4pm. Items like Duck Gravy, a warming dish of two sunny side up eggs and crispy hash browns in slow-cooked duck gravy, Mac & Cheese with ham and gruyere, as well as a variety of grilled meats and organic rotisserie chicken, will be on the menu.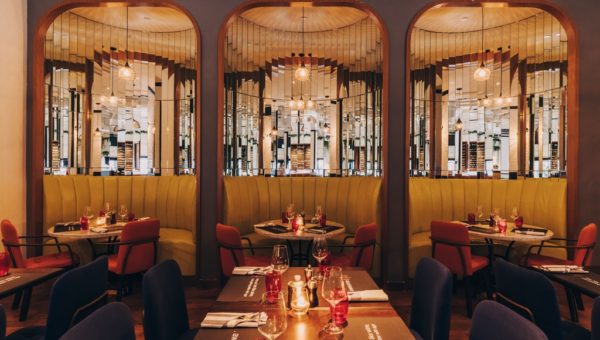 Ginett serves happy hour prices all day, where patrons can choose from more than 15 varieties of wine, sparkling or champagne by the glass, all starting from a pocket-friendly price of just $6++ per glass and $30++ by the bottle.
The list features wines such as the fruit-forward Castel Roubine 2015 Rosé, available at $8++ by the glass and $35++ by the bottle, which is wonderful as an aperitif – with currants and wild strawberries, all adding to the sweet lightness of this typical Provencal wine. The Château Tour Bicheau 2013 ($12++ per glass and $52++ per bottle) Merlot from the Graves district in Bordeaux, has aromas of red fruit jam with a touch of spice that pairs well with the restaurant's charcoal-grilled meats. The list will be regularly updated with new selections.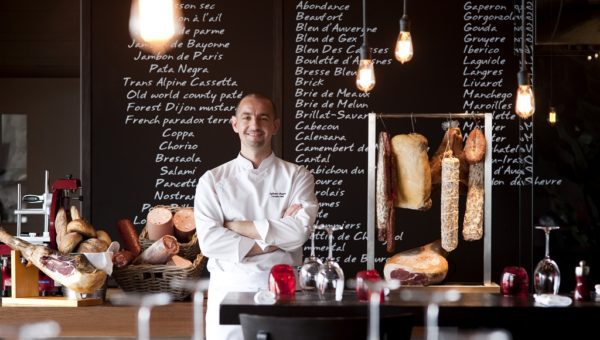 "We want Ginett to be a place where you can take a break from the hectic demands of daily life, and enjoy delicious food and wine without breaking the bank," says Sylvain Royer, the Group General Manager and Chef de Cuisine, a veteran of the industry who is also behind the wildly successful Scarlett in Bangkok and in Hong Kong. "Growing up in Reims, France, I learnt from an early age the pleasures of a good meal, and how it is essential to living well. At Ginett, we hope to create a memorable experience for everyone, serving classic dishes using the best ingredients and wines from some of the finest châteaux in France."
Ginett is a trendy restaurant and wine bar, making it the ideal spot to mix and mingle and make new friends in the city. Just a stone's throw away from the Orchard Road, Bugis and City Hall entertainment and business districts.
Ginett is open daily from 6AM till late, serving breakfast, lunch, dinner and bar bites, with a late last order for food until 10.30pm from Sundays to Thursdays and 11.30pm on Fridays and Saturdays. Brunch is served on weekends from 11AM to 4PM.
Ginett Restaurant and Wine Bar is located at 200 Middle Rd, Singapore 188980. For more details or reservations please call +65 6809 7989 or visit www.hotelgsingapore.com/dining/ginett