The 12 Days of Christmas Gifting Guide, Luxe Society Edition
CONTENT: Henry Boen / Yiew Kai Jie
Christmas is approaching – and like an alarm, the iconic "The 12 Days of Christmas" song started chiming repeatedly in my skull. I'm not sure if it is the jitters from brainstorming ideas to gift, the fearsome thought of woolen sweaters in Singapore's heat, or just that the year is coming to an end and my new-year resolution has yet to be completed.
Either way, I'm hoping you don't feel this way, or if you do, at least you're just worried about the gifting part. So, here we present our 12 Days of Christmas Gifting Guide, Luxe Society Edition.
On the first day of Christmas, my true love gave to me: A feast fit for a king

For those who prefer the classics but don't want to spend a full day doing prep work for the big Christmas dinner only to look like a mess at the dinner table, indulge in a fuss-free and tantalizing dinner with the family at Mandarin Oriental's Melt Cafe Festival buffet! With enhanced sweet treats such as an Earl Grey Log cake and traditional Christmas proteins such as their own take on an Oven Roasted Festive Turkey and generous portions of Tajima Wagyu Ribeye Beef flown in from Japan! For once, you'll be able to sit back and let someone else do the cooking as you spend quality time with your family and friends!
On the second day of Christmas, my true love gave to me: Two doves charm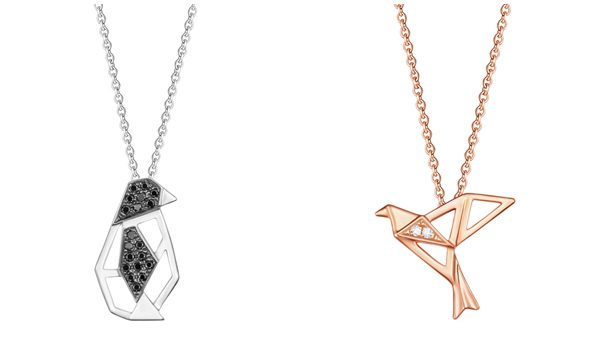 Turtledoves in a pair represents love, and what makes it better than a small dove pendant from Lee Hwa Jewellery that were made with intricate and quality craftsmanship to reflect that? Better still – get two identical ones (one for you, one to your loved one). And if you're not that keen on doves, there are elephant, penguin and swan designs to choose from! Don't be shy, be THAT twinning pair of lovebirds.
On the third day of Christmas, my true love gave to me: Three bottles of elixirs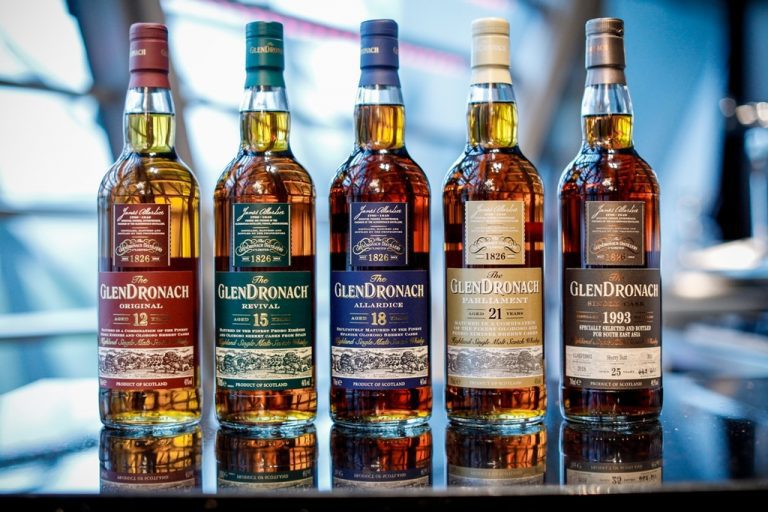 There's no better feeling then sitting next to the Christmas tree after dinner with your family and sharing stories or exchanging gifts. For the dads and uncles, they would usually open a bottle of whisky to talk or lament about their jobs or lives before breaking into tears of laughter over one of their jokes before switching the subject to focus on their children. But this isn't a night for just any regular whisky, take a crack at Glendronach's special release for the Southeast Asian market. Apart from their classic Glendronach 12 Year Old and Revival Aged 15 Year old bottles of whisky, Glendronach's new 25 Years Aged 1993 Cask #393 is a whisky to remember for the ages. Holding a sharp and robust taste, this whisky will leave a lasting impression albrite dry impression once it goes down the throat. If there are any whisky affidendos out there, this is a whisky that you have to get to share with your family.
On the fourth day of Christmas, my true love gave to me: Four calling treats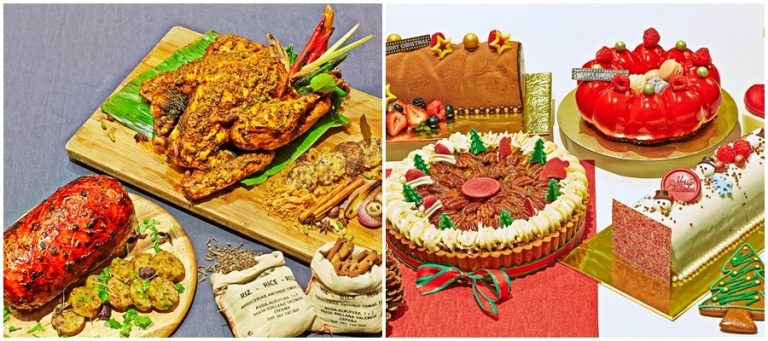 Slow down with the feasting and go for a little indulgence that will definitely not result in any mass additions.Orchard Hotel Singapore's Mon Bijou presents a trove of house-crafted specialties featuring signature savouries and sweet Christmas treats. You can opt for the Hickory BBQ Baby Pork Rib ($118 serves 8 – 10 pax); Honey-glazed Ham with Port Wine Jus and Pineapple Chutney ($118 serves 8-10pax), Slow Roast Turkey with Giblet Sauce ($138 serves 8 – 10 pax) or the new Mon Bijou Island Ananas Milk Chocolate Log Cake ($60 1kg).
On the fifth Day of Christmas, my true love gave to me: Five golden timepieces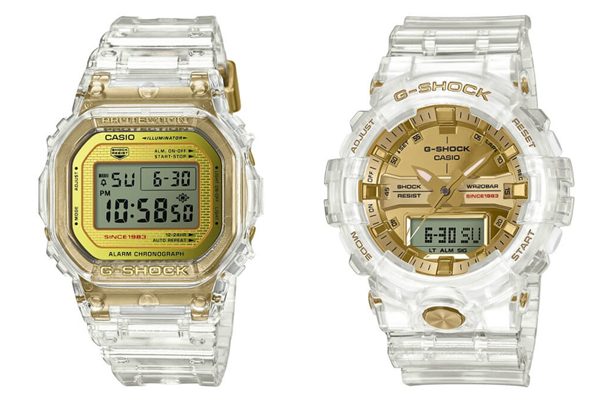 Five golden rings are definitely a little on the excessive side. How about switching it up to the 35th Limited Edition Anniversary Casio Collection: G-Shock Glacier Gold? Boasting a gold-ion plated stainless steel inner case, each model will have a 35th Anniversary engraved at each back while also featuring transparent cases. Comparing to any full-gold analog watch, these digital options will definitely be a more favoured aesthetics for the younger and edgier age group.
On the sixth day of Christmas, my true love gave to me: Six diners to fill
Nothing calls for the attention of hungry stomachs than an Rang Mahal's aromatic tandoori stuffed Turkey. Priced at $138++, the turkey is flavoured with an assortment of 26 fragrant spices and slow-roasted in a traditional tandoor – topped off with a sweet and tangy organic Manuka honey Makkhni sauce. Available at Pan Pacific hotel, Rang Mahal Restaurant, the portion can feed up to 6-8 people.
On the seventh day of Christmas, my true love gave to me: Seven days of rosé
Everyone loves to have a glass of wine or champagne when it comes to the festive season and to bring in the new year! To that end, Pandora's Garden first dedicated rosé bar has released their 2019 New Year's roll-out party with some fun promotions to tickle you pink! Regardless if it's $10 per glass of rosé on Tuesdays or 2 hours of free flow rosé at only S$30++, there's something everyday for guests at Pandora's Garden!
On the eighth day of Christmas, my true love gave to me: Eight maids a milking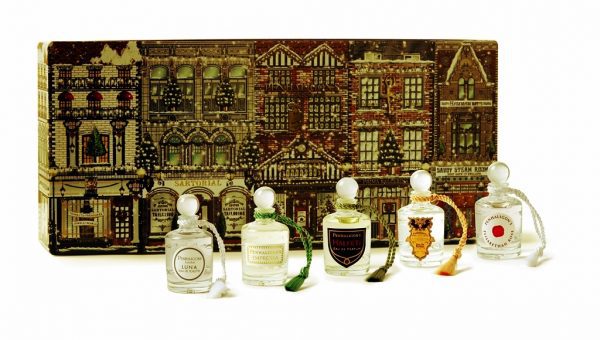 Milk does the body good – internally and externally, so why not try the limited edition Penhaligon's Christmas sets? They include: The Halfeti Collection (SG$370), The Empressa Collection (SG$330), and The Luna Collection (SG$170). This year they're all packaged in festive Christmas tin boxes as well!
In addition to that, the brand have also released new Christmas versions of the Ladies' Collection (SG$78) & Gentlemen's Collection (SG$78) that are updated with new scents as well – making it simple & easy for everyone to gift their friends & family.
On the ninth day of Christmas, my true love gave to me: Nine ladies dancing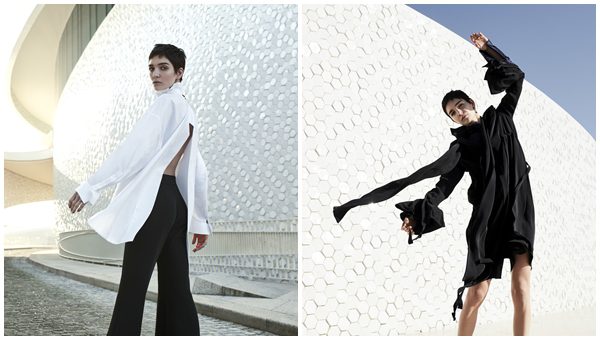 Human dancing? That's debatably elegant – but beautiful, soft fabric dancing with the movements of the wearer; along with the playful breeze? That takes one to a whole other level of grace. The Outnet x Ellery collection for instance, is one you should consider gifting for your lady counterpart. Take note gents, the open-back slit top is a killer look.
On the tenth Day of Christmas, my true love gave to me: Ten lords a leaping
7 Moncler Fragment Hiroshi Fujiwara F/W 18 Collection will definitely get your 'lord' or ten 'lords' leaping in joy. Featuring a mix of street style on a classic Moncler puffer, Fujiwara overlapped strikingly bold hues with embroidered typographies to create a mosaic reminiscent of the distinctive Tetris game. I don't play favourites here, but the black bomber jacket sure does give an extra edge of toughness and sex appeal. Hmm.
On the eleventh Day of Christmas, my true love gave to me: Eleven days of adventure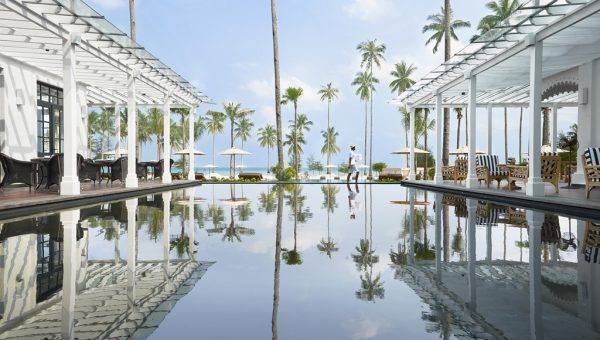 New Years Celebration happens a few days after Christmas, so why not stay it out overseas to kill two birds in one stone? We suggest a trip to Indonesia's Bintan Island, The Sanchaya. Located just 50 minutes away from Singapore, the beachfront property boasts colonial-inspired design features and a stately home atmosphere, complete with breathtaking views across the crystal clear ocean. For starters, an intimate cocktail soiree in the bar during Christmas Eve, a classy wine & cheese session on Christmas Day, and private house parties (with full firework displays) during the New Years.
On the last day of Christmas, my true love gave to me: Twelve stomach full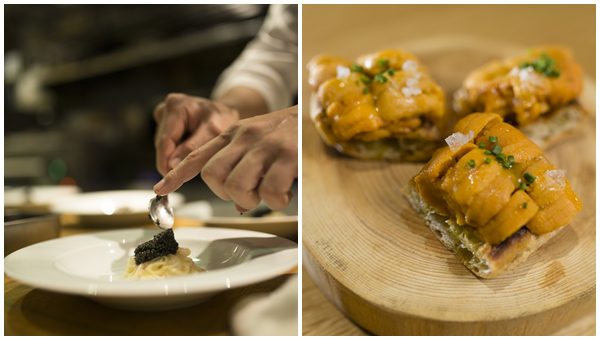 Tired of constantly having turkey and ham at the dinner table during Christmas? Terra is well known for its high quality Italian courses and its special Christmas Eve Omakase menu is not to be missed. Only limited table reservations are available, and diners have to compete to secure a table to savour Chef Seita's delicious Omakase courses on 24 December for lunch (from $128++ per person) and dinner ($208++/$308++/$408++ per person).