The Biggest Wine Sale of the Year at Taste of Tradition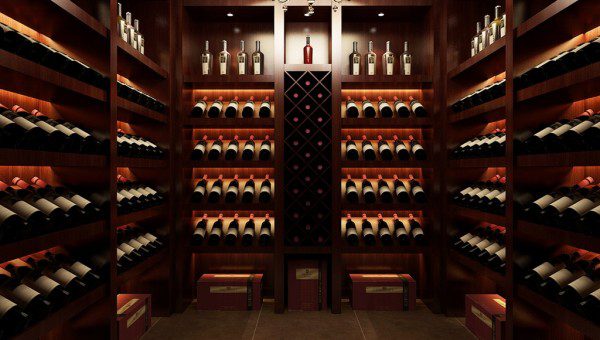 If you are an avid wine aficionado, a burgeoning wine lover or just simply looking for top quality wines to have for special occasions, this is the perfect time of the year to purchase a fine bottle or ten, to savour with friends and family. Taste of Tradition, the distributor and importer of fine wines around the world, is having the biggest wine sale of the year!
From 7 May to 23 May 2015, you can purchase well-rated wines of excellent pedigree at great prices of up to 60 percent off. Choose from a well-curated selection of 384 varieties, which includes renowned names like La Vieille Ferme and Louis Latour. Daily wine tastings are available and making your experience even more pleasant are knowledgeable are the friendly staff who will be assisting you with your choices. Furthermore, you will get to shop in an authentic wine cellar kept at a consistent 12 degree Celsius.
The details of the sale are as follows:
The Biggest Wine Sale of the Year at Taste of Tradition (WALK IN SALE)
Date: 7 May to 23 May 2015 (Thursday to Saturday)
Time: 9am-6pm
Venue: 15 Little Road #02-01, Singapore 536988
Nearest MRT: Tai Seng
To preserve the aromas and taste of their wines, Taste of Tradition uses Cold-Chain Logistics to transport their wines and they are kept at 12-15 degree Celsius, from the winery to their clients.
Some of the wines on sale include:
Corton Clos du Roy and Corton Bressandes are 2 Grand Crus of Burgundy from Antonin Guyon to watch out at the Big Wine Sale.
Domaine Antonin Guyon is one of the most prestigious wineries in Burgundy and is located on the most highly-reputed cru of the Cote d'Or region. It is owned by the Guyon family who has been working in wine for several generations. Today, Michel and Dominique, two brothers, preside over the destiny of this immense estate of 48 hectares.
This Domaine is well known for the quality of its wines. The vineyard is impeccably kept, with complete ploughing; moderate improvement of the soil with the sole use of manure and no commercial fertilizers used as Guyon believes they rob the terroir of its natural balance.
A vertical offering of Clos des Papes from 2004 to date of wines from the most coveted wineries. A darling of wine reviewers. A special release of these vintages has been made for this sale.
Clos des Papes is one of the great established names of Châteauneuf-du-Pape and in recent years has produced a succession of remarkable wines made by Paul-Vincent Avril. Vincent Avril is known for making some of the most enduring wines of Southern Rhone. His secret lies in his wealth of experience and sound winemaking philosophy.
The blend, though this will vary annually depending on conditions, is predominantly Grenache with the remaining being made up of Mourvèdre, Syrah and a tiny amount of Counoise.
A huge collection of dessert wines are on offer, Great German Reisling from Robert Weil, Gunderloch, Georg Breur, Lowenstein, Raisin Perdue from Domaine de la Janasse, Famille Perrin's Beaumes de Venise and Austria's Alois Kracher. You will also find Ports from Churchill's, and Fino, Oloroso and Pedro Ximinez from Perez Barquero
With over 380 wines on special offer, representing over 10 countries, including Italy, Spain, France, New Zealand and Australia. Glassware is on offer at over 75% discount from usual prices. This sale lasts 2 weeks only. For more information on The Biggest Wine Sale of the Year at Taste of Tradition, please visit www.tot.sg/sale for the full wine list.