The Butcher's Kitchen launches locally inspired Long Burgers series.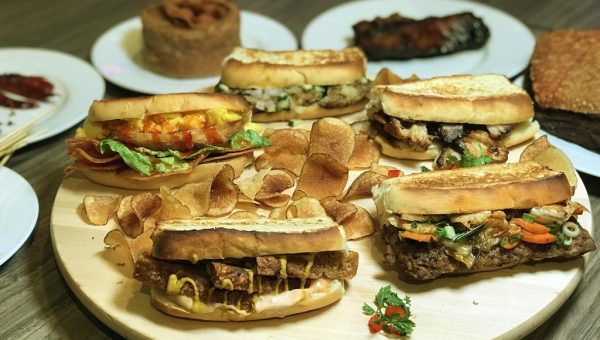 CONTENT: Andrew Kho
Known for their popular flaming bowls which drew long queues , The Butcher's Kitchen is adding another feather to their head with the first ever locally inspired long burgers.
Sure to draw long queues once again, The Butchers Kitchen long burgers are made with premium-quality, all natural meats from The Butcher and all the buns are freshly baked in-house everyday.
What makes their burgers unique is their unique Singaporean flavours such as the Sio Bak Long Burger, Char Siew Long Burger, Mala Long Burger, Satay Pork Long Burger and Spam & Egg Long Burger.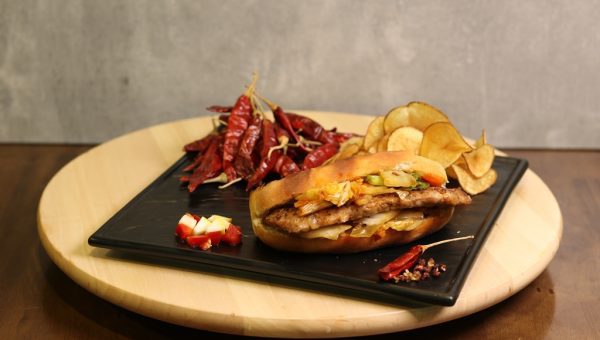 Let us start off with our favourite and highly recommended Mala Long Burger, not only is Mala a current trend in the food scene, The Butcher's Kitchen Mala Long Burger is not too spicy but yet diners would still be able to feel the kick of spiciness. The patty is made with tender chicken thigh and pork belly, well-marinated in their own mala recipe. This is a perfect burger for people who doesn't take Mala due to the spiciness.
Our second favourite is the Spam & Egg Long Burger, we call this the all-day burger which is perfect for breakfast, lunch or dinner. no hidden meaning to its name, its just purely thinly sliced luncheon meat friend and egg.
Satay lovers can now enjoy Satay in a bun with the Satay Pork Long Burger – pork patty drizzled in satay and pineapple sauce, topped with fresh onions and cucumbers! Simply delicious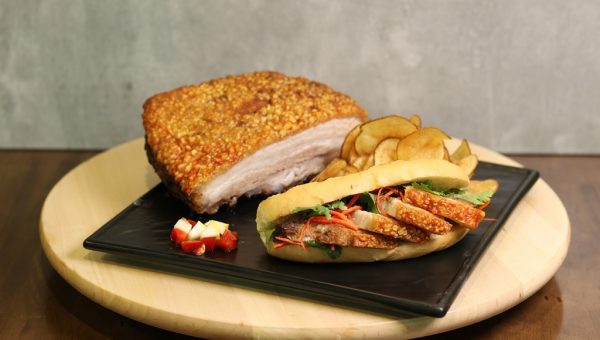 Next is their Sio Bak Long Burger, this Chinese rendition of the popular roast pork is marinated with authentic Chinese spices before being slow-roasted in the oven to perfection. It would had tasted better if the skin is crispier to have that crackling feel which is the main highlight for any roast pork, but this time we just didn't have it. But, we loved the "island' sauce and mustard sauce that comes with the bun.. it balances out the flavour coming from the pork.
Lastly, the Char Siew Long Burger is lacking the flavour of an authentic char siew and the pork belly is not that tender as we expected it to be. We prefer the marination to be more stronger and the meat would maybe be more tender if they included some fats in it.
Choose your favourite long burger today!
All burgers come with a side so one gets to choose from four different sides including Spam Chips, The Butcher's Original Chips, The Butcher's Paprika Chips and The Butcher's Cheese Chips. Made of natural ingredients with no preservatives, all of The Butcher's Chips are freshly sliced, fried and lightly seasoned to perfection.
The Butcher's Kitchen and The Butcher's Kitchen Express is located at: Suntec City, #02-472, Singapore 038989.
For more information please visit: https://www.facebook.com/thebutcherskitchensg/