The London Essence Company Officially Launches In Singapore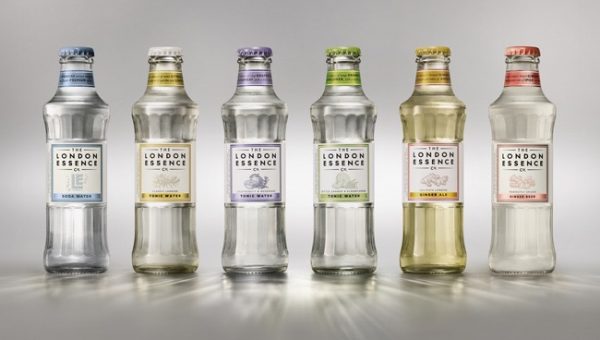 CONTENT: Seraphina Tang
Hailing from the banks of the River Thames, the London Essence Company officially launched its distilled essences in Singapore on Tuesday, 17 December 2019. Founded in 1896, The London Essence Company once created essences for leading perfume houses. Now, with its extensive knowledge in the science of distillation and art of layering flavours, The London Essence Company specialises in crafting light and elegant tonics from the purest flavours through traditional distillation techniques.
Take your pick from its variety of products, all crafted to be light on the palate and yet still blooming with flavours, wonderfully refined and low in calories – perfect for those watching their weight while still wanting to have a drink or two. Those who favour a timeless gin & tonic would likely enjoy the Classic London Tonic Water – a tonic base blended with sweet citrus notes and juniper distillate, forming a fragrant and effortless mixer to bring out the delicate botanical flavours in gins. The Grapefruit & Rosemary Tonic Water, bright with the citrusy grapefruit and floral rosemary aromas, is another favourite. For something vibrant, go for the Bitter Orange & Elderflower Tonic Water, filled with the flavours of fresh orange undercut with elderflower notes. Fans of whiskey will be delighted to know that the Delicate Ginger Ale and Spiced Ginger Beer are wonderful mixers to be used with their various blends, the former being more elegant and floral, and the latter having a stronger ginger note on the nose and pairing well with more peaty whiskeys.
The London Essence Company had its official Singapore launch at Manhattan Bar on 17th December 2019, with a grand guest shift seeing the likes of Bannie Kang (Global World Class Champion 2019), Hidetsugu Ueno (Bar High Five – World's & Asia's 50 Best Bars), and Nick Wu (Bar Mood – Asia's 50 Best Bars). The London Essence Company's products will be used by various bars across Singapore, including Manhattan Bar and ATLAS.