The Macallan Quest Collection: Four Unique Single Malts To Partake With Your Journeys From January 2018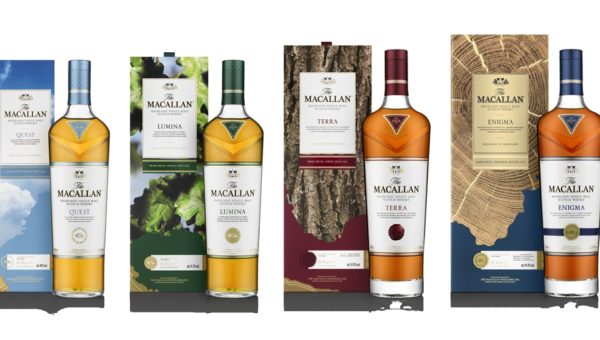 CONTENT: Yiew Kai Jie
In one's life, everyone embarks on their own unique journeys but when we experience a few truly extraordinary journeys in life, they tend to stay with us forever. Regardless if it's the day you get down on one knee and hope for the yes, or the day you become a father to your newborn everyone wants these memories to be perfectly seared into their minds for all eternity.
This is the absolute inspiration for The Macallan Quest Collection; a stunning quartet range of whiskies crafted exclusively for Global Travel Retail. The collection encourages us to take that leap of faith to make memorable discoveries; to venture to places where we can create the best experiences and memories, to bring out the very best in ourselves and discover who we are. Most importantly it challenges us to never settle in our own quest for the best.
Each single malt within the range is an exploration of flavour and texture, beginning from vibrant and fresh and concludes with a whisky that is rich and intense that signifies the base essence of The Macallan and its continuous quest for discovering the best.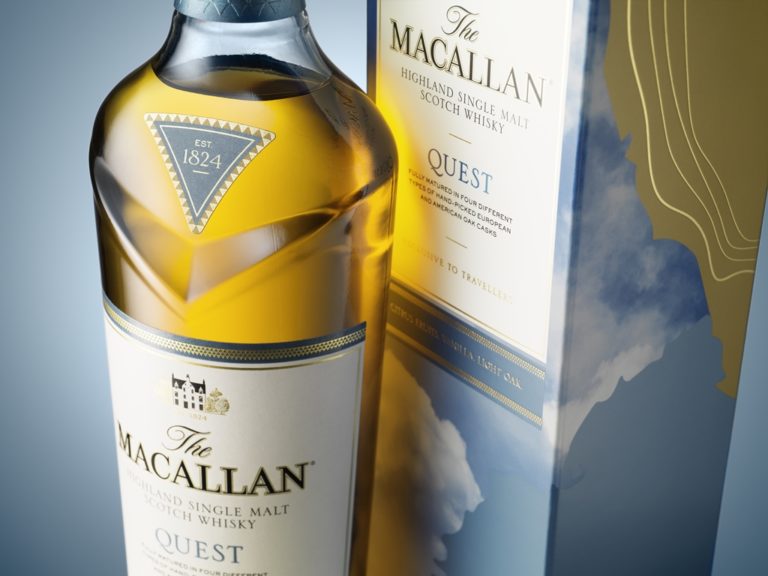 The Macallan Quest (US$64) pays homage to the beginning of the journey taken by The Macallan to source the best oak across over 20,000 miles, concluding with the selection of four different casks types to deliver a scent of a soft blend of citrus fruits balanced with vanilla oak. Having a pale gold colour, the whisky has a taste of ginger and dried fruits that eventually evolve into a slight oak flavour and gives a soft, light and sweet finish.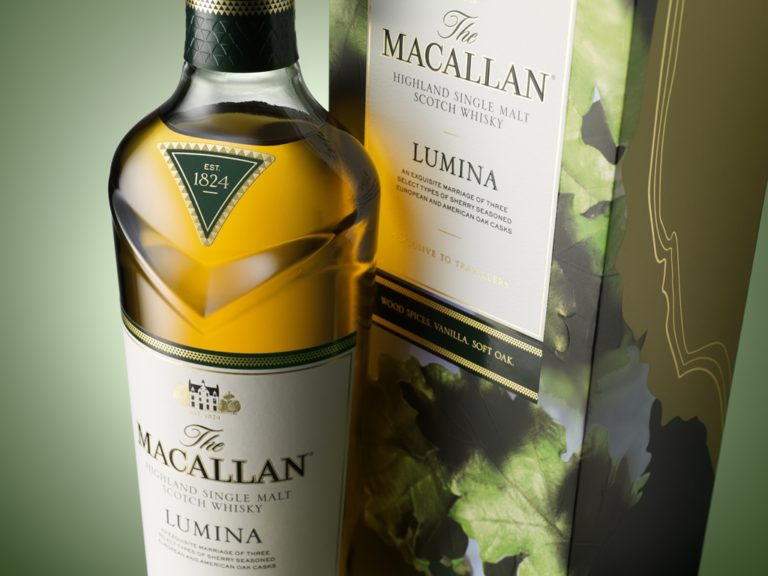 The Macallan Lumina (US$100) embraces the direction of the journey where old and new worlds come together as one over 15,000 miles to find three exact casks types.  The result is a Harvest Gold (Whitish-gold) colour whisky that smells of fruit and spices and tastes of creamy vanilla and wood spice. With ginger and oak firmly at play, while finishing with a warm spice and a slightly dry finish.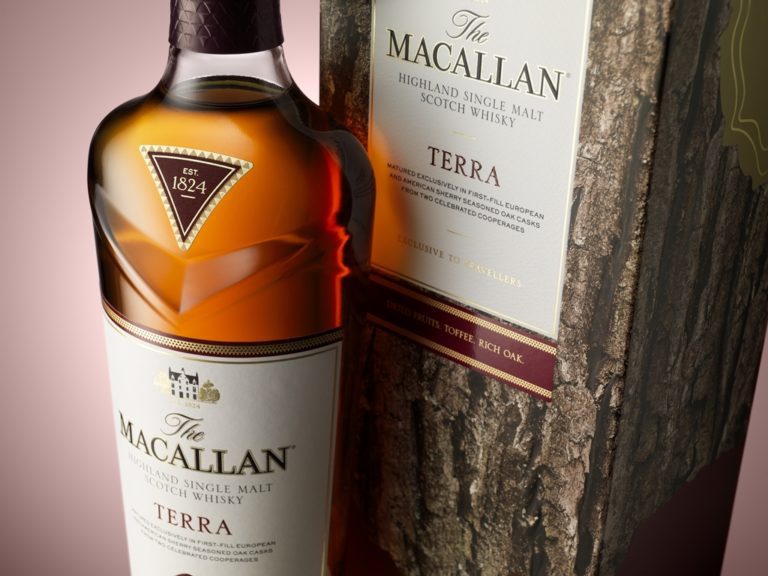 The Macallan Terra (US$165) tells the midpoint story of discovery through a complex, yet balanced single malt, aged in exclusively selected first fill sherry-seasoned oak casks, whose journey spans over 10,000 miles. The Macallan Terra has a sunset orange colour that celebrates the wonders of spirit maturation, creating a whisky that smells of various dried fruits with a slight raisin taste and a potential intense sweet fudge with a distinctive character of toffee, sweet dried fruit and rich wood spices. Due to the rich oak used, there will be a heavy taste of sweetness as it concludes on a medium-heavy taste with a dried fruit and wood spice finish.
The Macallan Enigma (US$250) is the pinnacle and conclusion of this journey, created closest to the heart of The Macallan.  Aged exclusively in European oak sherry-seasoned casks from one cooperage in Jerez de la Frontera, Spain, creating a whisky that signifies the pure essence of The Macallan. This rich and intense (Spanish Sunset Colour) single malt offers up mature oak with subtleties of cinnamon, vanilla and dried fruit. The palette will experience flavours of ginger, raisins and dates that give a certain depth and richness to the whisky and concludes with a full, long and lingering finish.
For us, this Collection represents a certain mark or moment when anyone wants to remember or archive in one's life and each variation works as a sort of marker of the importance of a certain moment or memory. We wouldn't dare to say that only older whisky fans would like the Quest over the Enigma, as everyone has their own respective tastes, however we felt that Macallan was trying to convey that each collection was specially made for its own age group according to its flavour profile. Ultimately it falls upon each individual to see what kind of flavour relates to him the most at that point/moment of his life. But this Collection has to commended for it's flexibility on playing on its strength of having various flavour profiles to appeal to everyone's palate and how the four different variations are reflective of each moment in a person's journey from the beginning to its conclusion.
The Macallan Quest Collection will be making its global first launch in Singapore Changi Airport on 1 January 2018, where it will be available exclusively for the month. After which the range will be available at all major airports around the world from February 2018 onwards.