Took Lae Dee, Bangkok's Most Famous 24/7 Restaurant Chain has Opened in Singapore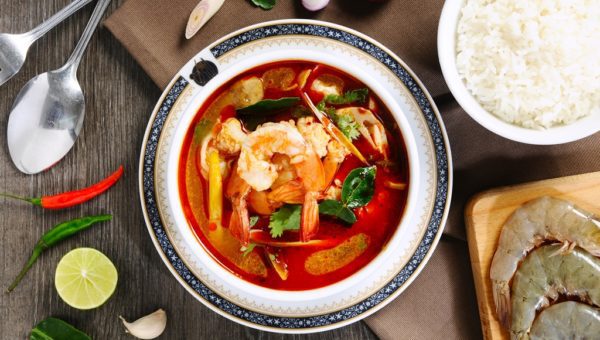 All the dishes are priced affordably with no service charge and GST and will not cost beyond S$10 per dish.
CONTENT: Yiew Kai Jie
Hersing Culinary has launched Took Lae Dee's brand-new outlet in Singapore! Took Lae Dee is Bangkok's most famous 24/7 restaurant chain and for the first time in 45 years, the brand is setting up a new branch outside Thailand. The restaurant's name directly translates to mean "cheap and good" food in Thailand, and the quick-service restaurant believes in serving authentic Thai dishes made with freshly prepared ingredients. The restaurant itself quickly gained popularity after it appeared in various Thai movies and was featured in CNN.
The concept was brought in by Hersing Culinary, who believes that good food should be priced affordably so that everyone can enjoy it. The company was behind popular F&B outlets like Tim Ho Wan, Tsuta and even Liao Fan Hawker Chan! Now, it is poised to recreate its past successes with Took Lae Dee.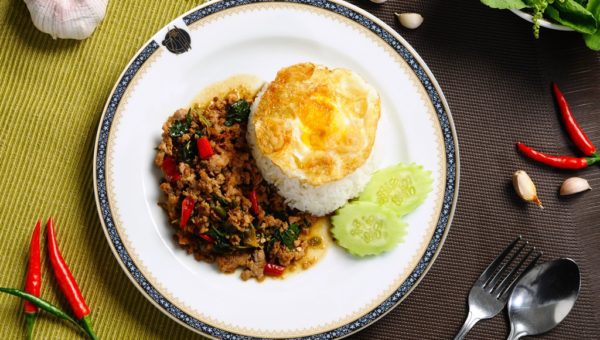 Took Lae Dee Singapore will serve one of the cheapest Thai dishes in a restaurant setting, with prices starting from just S$3.80. All the items are offered at nett prices, with no additional service charge and GST. The signature Pad Krapow (S$3.80) is a crowd pleaser, requiring high heat and all the ingredients need to go into the wok at the correct timing to ensure perfection. It features a choice of minced chicken or minced pork tossed with fragrant Thai holy basil leaves, resulting in a very delicious dish that has a different taste compared to the other thai outlets in Singapore- primarily because of the unique thai leaves used in the dish. This is a comforting street food dish that is totally worth the price, reflects the name of the store brilliantly and will whisk you away to the heart of Thailand.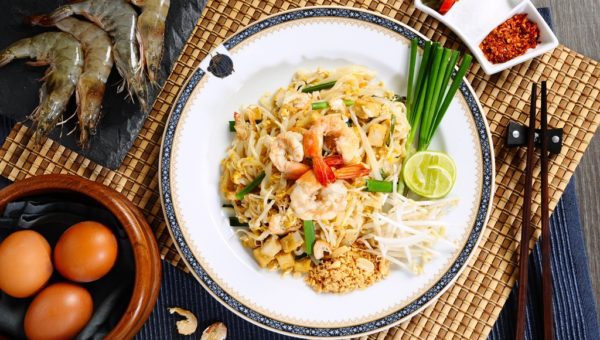 Then, tuck into the Pad Thai (S$5.00), regarded as one of Thailand's national dishes. It comes with rice noodles stir-fried with eggs, tamarind pulp as well as fresh bean sprouts. The roasted peanuts on the side add a nice crunch. Red chilli flakes are served as condiment, and diners can choose to add them and kick up the spice level if they wish. There are different renditions to enjoy here, such as Pad Thai Hor Kai. An above average taste with the great marination of the chicken and noodles, squeeze the lime over the noodles for a more sour and sharp taste that will help to balance the greasiness of the dish.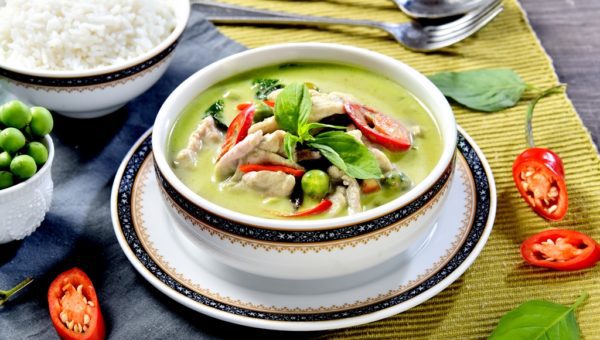 Other must-try Thai classics include the Tom Yum Thai Spicy & Sour Soup Chicken/Seafood (S$6.80/8.00). Fresh ingredients such as lemongrass, kaffir lime leaves, lime juice, chillies and a mixture of Thai herbs and spices all contribute to an interplay of hot and sour flavours. Choose to have the chicken or the seafood option. Then, go for the Kang Keaw Wan Thai Green Curry with Chicken/Pork/Beef (S$7.00) This spicy dish of a creamy consistency calls for freshly made green curry paste, basil leaves, chillies, kaffir lime leaves, coconut milk, fish sauce. Fragrant and satisfying, sweet and savoury all at the same time! Personally, I thought the above mentioned dishes could have used a little bit more spice in them, but it's up to each individual's preference of how much spice they want in their Tom Yum Soup or Green Curry in order for it to be delicious.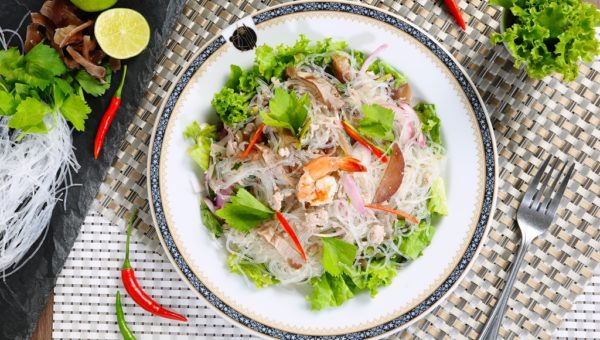 Should you be brave enough or if you find the need for an afternoon wake-up call, try their Som Tum or Green Papaya Salad (S$6.00)! I must warn you that this dish is extremely spicy, like really spicy. Don't go near this dish if you cannot take spicy food or have a glass of ice tea or water on standby. Luckily, the spice level in this dish can be reduced, depending on what you want or the spice level that you are comfortable with.
Pair the food with Took Lae Dee Iced Milk Tea (S$2.80), a well-loved Thai concoction made from tea, a blend of condensed and evaporated milk, sugar and real Ceylon tea. Great on a hot day, this cooling beverage has a creamy texture as well as a rich flavour. The ice cubes are made from tea, and as such will cool the drink but not dilute it. The condensed milk is served on the side to pour in the drink. Another option is the Iced Butterfly Pea Tea (S$2.80), the blue flowers are brewed and mixed with refreshing soda, and when they react with the citrus they turn purple. They lend a sweet aroma to the drink.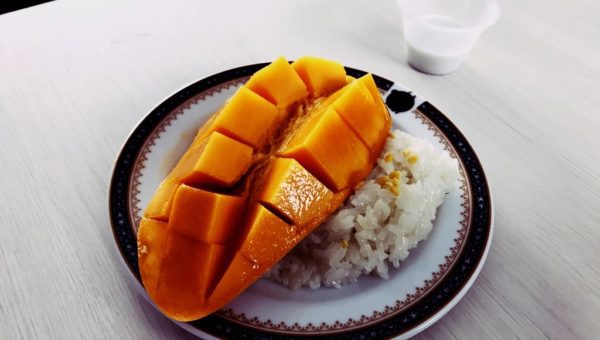 Lastly, finish off your meal with one of their seasonal desserts that changes depending on the seasons or availability. For this month, we tried their Mango Sticky Rice (S$3.80), but the dish could either be staying around or gone by the month depending on the outlet's decision to keep or change their dessert choices.
Took Lae Dee is located at 18 Tai Seng Street, #01-34/35/K9, Singapore 539775.
Took Lae Dee is open daily from Monday – Sunday, 11am to 9pm