Tropicola: The Freshest Beach Club in Kuta To Beat The Bali Crowds
CONTENT: Michelle Ng
IMAGE: Luxe Multimedia
Beach clubs are a dime a dozen over in Bali, stretching out over numerous beaches all over the island.
And the latest brainchild from the same owners who brought us Motel Mexicola is none other than Tropicola, joining the other beach clubs sitting on the stretch of Batu Belig Beach, just a quick 10 to 15 minute bike ride away from the main Seminyak street. If you're sick of the crowds over at La Plancha and Potato Head Beach Club, you might want to give Tropicola a go.
If you've been to Mexicola, you would have noticed that the entire place was filled with bright pops of neon and colour. The same bright blue vibes is awash in Tropicola, this time with a beach view.
Choose from a day bed, a seated dining area overlooking the beach, or at the bar, all of which surround two pools. If you're taking a day bed, do pick one which falls under the shade as the midday sun can be quite strong. Of course, you can always take a dip in one of the two pools to cool off, as there are towels provided.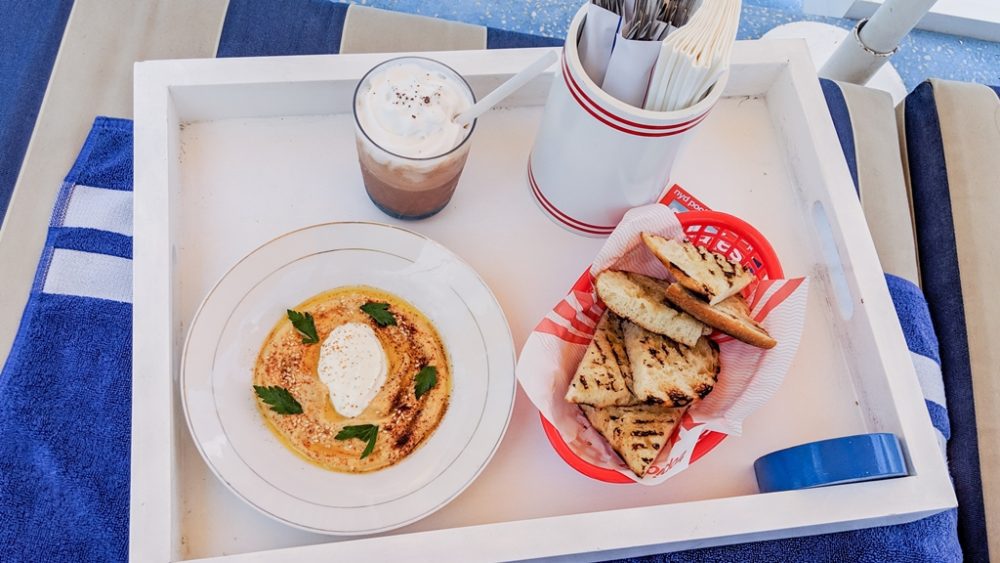 On to the food. Mexicola does a bang-up job on their Mexican fare, which you can also find on the menu. But there is a much wider range of food offered at Mexicola, from grills to fusion food. The hummus is a great dish for sharing, while the guacamole dip with vegetable chips will bring out your inner basic bitch.
There is also a selection of salads and bowls to keep you on track on your healthy-eating diet. One of their best-sellers is the Japanese-inspired Pork Katsu Bowl, that also comes with a hefty side of shiitake mushrooms and fried miso carrots. The bowl is bursting full of flavor and fills you right up. Vegan bowls with avocado and roasted pumpkin and spicy salads are also available on the menu.
And for those who are craving something a little more closer to home on the other side of the world, you can always go for the Tropicola Burger or the Hot Dog. But if you're in Bali, you should try their fresh seafood that went straight from the sea to the grill, with Wood Grilled Whole Fish and Grilled King Prawns as top recommendations from the chef.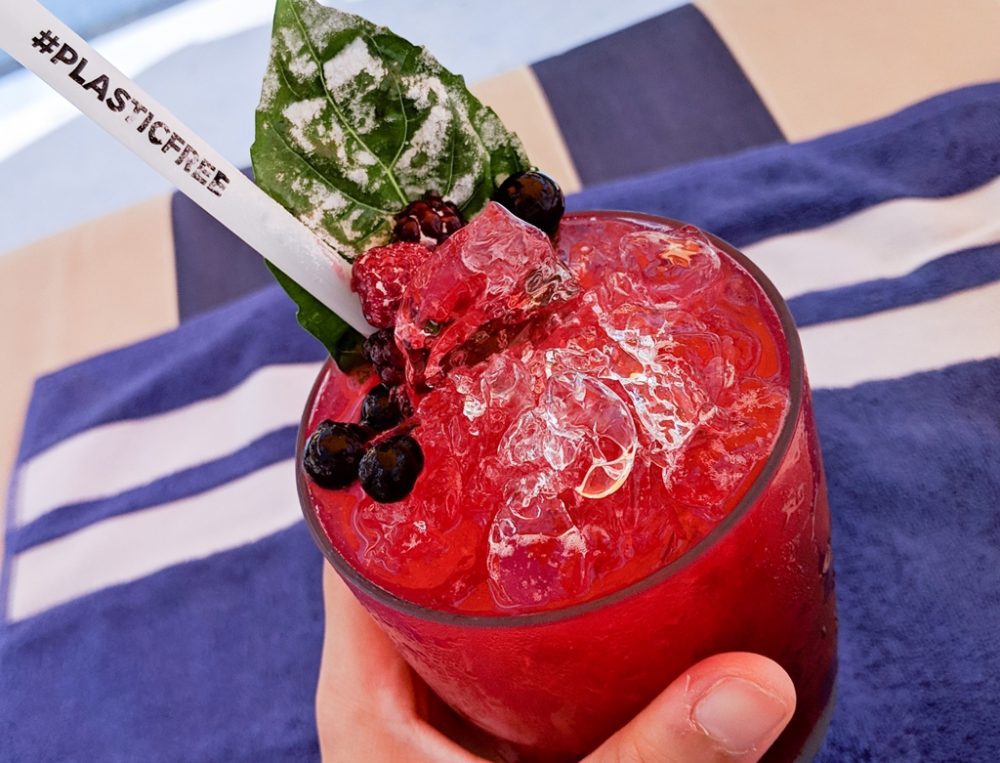 Not forgetting the refreshing cocktails, which were designed by Denny Bakiev using both his globe-trotting days and local ingredients only available in Indonesia. One of the must tries is the Arak N Roll, which mixes two of Indonesia's favourites – arak and coffee for Tropicola's take on an espresso martini. For something more refreshing, go for a frozen margarita or a milkshake.
The best time to visit is in the afternoon, where you can have a couple of sneaky cocktails and still fit in a couple of sun-tanning hours. Around 5.30pm, head out to the beach and walk towards your left to catch the sunset with far lesser tourists and crowds to battle with.
Tropicola Beach Club Bali is located at: Jl. Pantai Batu Belig No 5, Kerobokan Kelod, Kuta Utara, Seminyak, Bali 80361, Indonesia. Open daily from 11am to 12am.