Vatos Urban Tacos Introduces New Korean-Mexican Dishes to it's Menu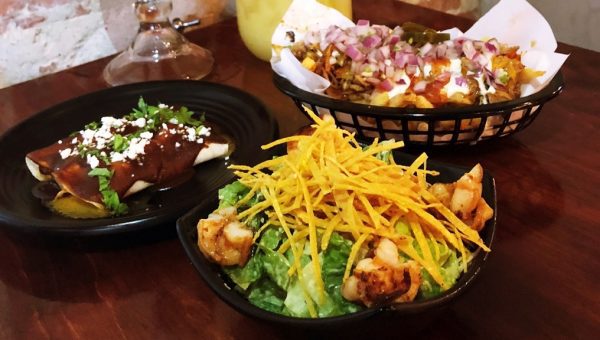 CONTENT: Yiew Kai Jie
IMAGE: Luxe Multimedia
Vatos Urban Tacos sprang from the minds of three Korean-Americans who wanted to offer a new type of dining experience in Korea that eventually expanded to Singapore.
Born in Korea and raised in Southern California, Sid brings more than 22 years of business know-how and over 15 years of food and beverage experience to his brainchild, Vatos. Inspired by many culinary influences, Sid conceptualized a menu that offers a unique blend of Korean ingredients with Mexican cuisine, Sid and his team have carved out their niche in the industry and built a cult following for Vatos in Korea.
Here's what we tried from their new menu:
Mexican Caesar Salad with Grilled Chipotle Prawn– A healthy salad that contains many ingredients that gives the salad its mexican vibe such as the shredded tortilla chips, pico de gallo and the chipotle marinated grilled prawns. However aesthetically, the salad does look a little plain and the prawns were rather bland. They could have used more seasoning on the prawns and included a guacamole sauce to pair the salad with to give it more flavour and make it more authentic.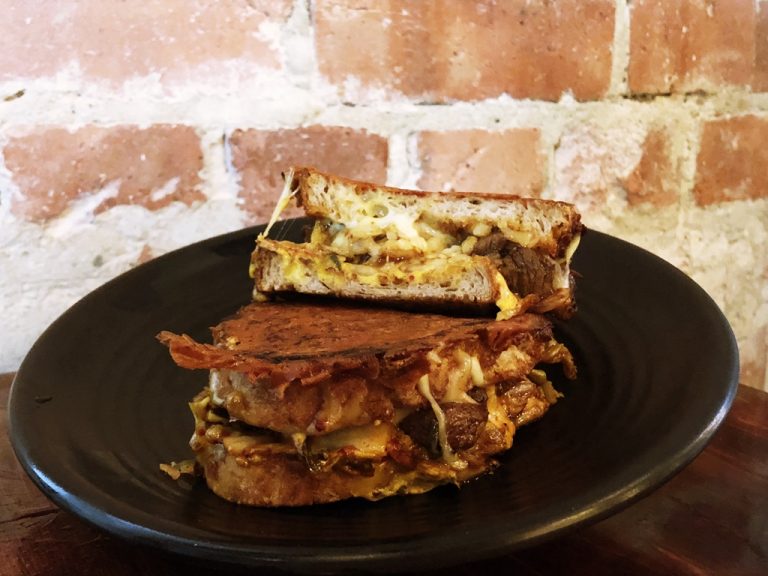 Kimchi Galbi Grilled Cheese– A classic comfort dish that is sure to be a hit for everyone, a portion of savory kimchi is combined with marinated Galbi short rib, generous amounts of cheese before being sandwiched in between two freshly-baked sourdough bread slices. The bread is then toasted to perfection to the point that the cheese becomes uber stringy- because who doesn't love their grilled cheese to be stringy?
Chicken Mole Enchiladas– A traditional mexican enchilada elevated with a korean twist, Mexico's national mole sauce is blended with Korean gojuchang to produce a rich and complex sauce. A generous portion of the sauce is then poured over four chicken and cheese enchiladas that is topped off with cotija cheese and cilantro. The enchiladas are a good appetizer dish that has a robust scent of cheese, generous portions of chicken and has a slight burnt taste to it that only enriches the taste of the enchiladas!
Ribeye Steak Fajita Platter– A sizzling plate of marinated Ribeye Steak, served on top of a mountain of fajita vegetables that comes with various other condiments such as black beans, guacamole, pico de gallo and Vatos hot sauce to complete your tortilla with. The overall flavour of the tortilla depends on the portioning of ingredients that are used in the tortillas, too much of a certain ingredient could throw the entire flavour of the tortilla out of balance, therefore balance is key in MYOT! (Making your own Tortilla)
Mexican food just can't be fully enjoyed without a ridiculously large glass of margarita on the side! Try out a glass of Vato's Passionfruit Makegeolitas or their signature Sexy Sanchez cocktail to go along with their Mexican food- one won't be able to argue with the generous amount of alcohol that these drinks provide!
Vatos Urban Tacos is located at 36 Beach Road, South Beach, Singapore 189766
Vatos Urban Tacos is open daily from Sunday to Thursday from 12pm-11pm and Friday to Saturday from 12pm to 12 midnight.
For Reservations, please call: +65 6385 6010 or email: info@vatossg.com