Wah Kee Big Prawn Noodle: Local Hawker Goes Big
CONTENT: Yiew Kai Jie
Wah Kee Big Prawn Noodle recently launched its first ever 60 seater restaurant at Esplanade presenting Singapore's best prawn noddles at $6.00 a bowl.
Since 1951, Wah Kee has amassed a huge following with its signature prawn noodles which is known for its extremely tangy soup which takes up to four hours to prepare. Amongst the multitude of loyal fans who queue for hours to try the dish includes famous Hong Kong actor Chow Yun-Fatt, local celebrities and even high-profile politicians. Aside from it's aromatic broth, Wah Kee's winning formula is in its gigantic prawns and al dente noodles that earns the approval and thumbs-up from patrons. The mee-kia noodles are specially made for Wah Kee and all sauces are made in house daily, using its 65-year-old recipe. Do try pairing the noodles and prawns with Wah Kee's original sambal chili and special spicy sauce.
Here are some of the dishes we tried:
Wah Kee Big Prawn Noodles (Soup/Dry) – Small/Medium/Large Sized Prawns ($6,$12,$20)
The broth is extremely rich in flavor, there isn't a need to add chili into the broth and it isn't starchy but extremely fragrant. The noodles are smooth and silky, a good combination with the meaty prawns, but we highly recommend the dry noodle option especially the Mee Kia type of noodle. Only then would you be able to taste the signature flavor and does its traditional roots justice that placed Wah Kee as one of the pioneer experts on prawn noodles. You would find that the prawns have been deshelled for you to easily consume them and that they are super tender when you bite into the flesh. Dip them into the sauce and it gives you a really good kick although it might be spicy for some people. If you're a lover of hawker food, you will enjoy the flavor of the dish and the portions are very generous indeed!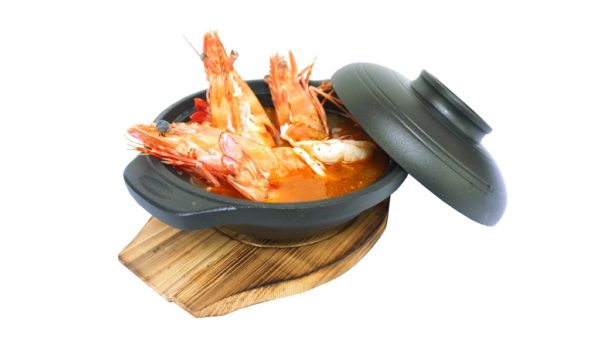 New Dishes exclusively available at Esplanade Mall:
Other new dishes that are available exclusively at this restaurant includes fresh Boston Lobsters, Oysters, French Rojak Salad, Wah Wee's own style of Oyster Omelette and more. Dive into a wide range of succlcent seafood such as squids, scallops, flower crabs, all of which can be prepared by grilling them or steaming them. They will also be served with a variety of special dipping sauces and increase your experience by pairing the fresh seafood with a wide range of wines made available to you.
Rojak Salad- ($12)
The dish puts a sweet and surprising twist on the traditional rojak by adding in strawberries. In it's attempt to mimic a French style, the portion could have been bigger but it's more than enough for a group of three friends.
Fresh Oysters from the US and France- ($3.50, $4.50 per piece)
The oysters are extremely fresh and succulent, even if you don't like the taste of shellfish or you avoid consuming them, you should definitely give them a try. As always, the lemon and Tabasco combo holds true, although there are 4 different types of sauces that you can try from. Just squeeze the lemon juice on the plump oyster, inject a little sauce from the syringes provided and let it slide down into your mouth.
Oyster Croquettes- ($12)
Like a more enhanced version of a hawker's oyster omelette, pry open the crispy exterior to reveal the juicy oyster inside. The combination of crunchiness and smooth textures will leave you licking every inch of your fork for more. Dip It in the chili, BBQ or sesame mayo sauce for an extra oomph of flavor to go along with the croquette.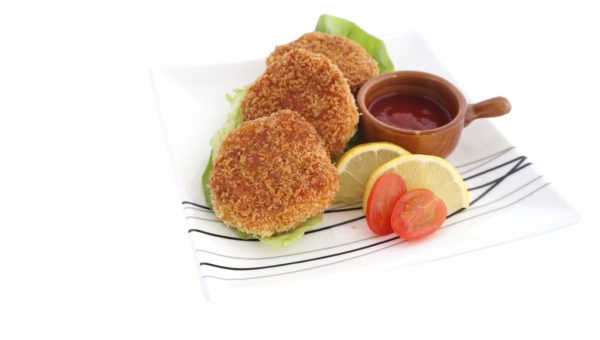 With the launch of the restaurant, gourmands can now enjoy classic hawker food in a cozy, air-conditioned environment. Orders are placed via Ipads which are poised to heighten efficacy and eliminate human errors. Hence customers can look forward to a first-rate dining experience throughout their visit. Despite these big improvements, the prices of the prawn noodles remain affordable at $6 per bowl. We have seen many local hawkers franchising their outlets and opening restaurants in Singapore, while many might not see them as a luxury food item, it would seem that there is a rising trend of hawker restaurants being opened and offering the same quality of food in a more luxurious setting. After all, most Singaporeans grew up eating hawker food and some hawkers have been given Michelin stars as well. So why not take a chance and include hawker restaurants in your list of luxury restaurants to go to?
Wah Kee Big Prawn Noodle is located at 8 Raffles Avenue Esplanade Mall #01-13C Singapore, 039802