Wine, Dine & Unwind All-Day at Cook & Tras Social Library, Six Senses Maxwell
CONTENT: Andrew Kho
IMAGE: Six Senses Maxwell / Luxe Multimedia
Located on the ground floor of Six Senses Maxwell, Cook & Tras is a social library restaurant and bar reflecting a warm European influence and personality showcased through the richly textured custom designed furnishings, the mirrored ceiling, classic designed book shelves all created through the style of famed architect and designer Jacques Garcia.
Helmed by Executive Chef Ian Mancais, who has cooked for royal families in England and Dubai, the dishes served here highlights Straits Heritage and Southern European progressive menu. Now, an all-day dining menu is now made available.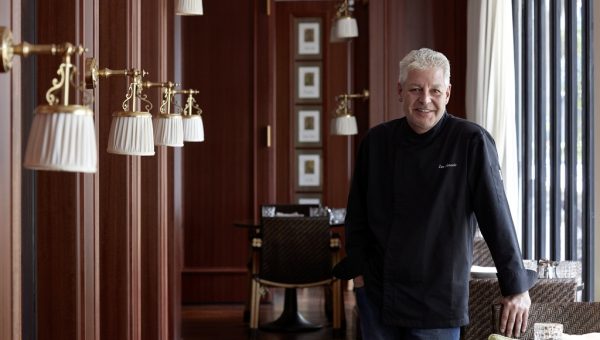 Through Chef Ian's masterful interpretation of the brand's Eat With Six Senses programme, the dishes served here uses sustainable and organic, local produce to compose a repertoire of healthy and clean signature dishes.
"Food is our natural medicine. At Cook & Tras Social Library, we are committed to the Eat With Six Senses program. My team and I strive to serve wholesome, nourishing and clean dishes with a Six Senses twist," said Chef Ian.
"Using natural, local and sustainable ingredients topped with a dosage of imagination, we have successfully created a menu to help our guests reconnect. We want them to embrace their indulgence in healthy dining, safe in the knowledge that it's not only good for their body and soul but also for the world around us."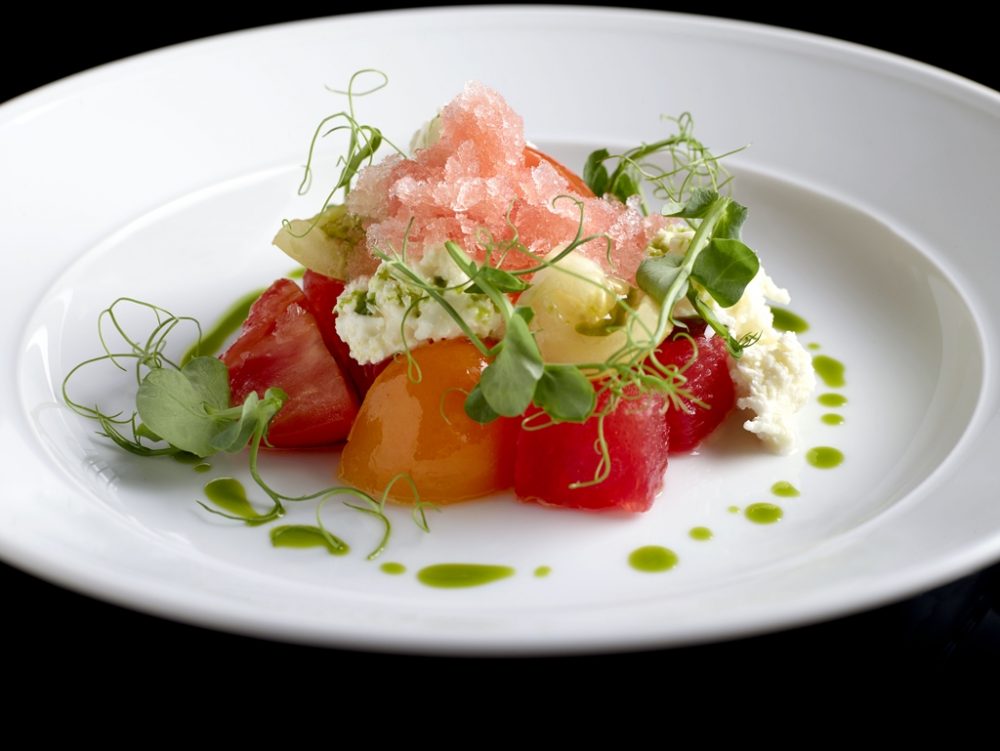 Diners can start with either the refreshing Vine Tomatoes & Mixed Melon with homemade citrus granite, creamy burrata and a drizzle of lemon balm vinaigrette or opt for the healthy The Lean Green with fresh kale, baby spinach, avocado, papaya, berries, citrus dust and drizzled with kombucha dressing.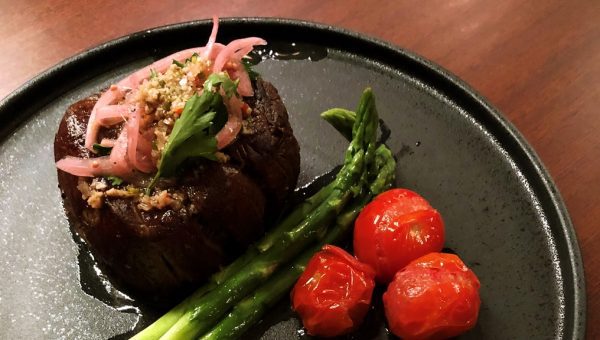 For mains, those opting for meat free can choose the fresh catch Barramundi Bakar, a delicious grilled fish accompanied by fragrant chili-garam masala – a blend of grounded spices with exquisite flavour and aroma. For the carnivores, opt for the restaurant's signature Steak Chimichurri, smoky grass-fed beef from Australia served with aromatic roast garlic puree, confit cherry tomatoes, house-made chimichurri sauce and asparagus. Diners can opt to choose their preferred cut available in Tenderloin, Rib Eye or Sirloin.
Alternatively, go local with the Iberico Pork Sate, tender and savoury sate with turmeric rub, with ketupat kicap manis and achar, an all-time favourite.
End your meal with Campfire S'mores, served in an enclosed capsule with a cloche of smoke with torched marshmallows, vanilla ice cream and nuts or opt for the 72 per cent single origin Araguni Black on Black, bamboo charcoal cherry, mascarpone, classic black forest and hints of edible gold, perfect dessert for those who love dark chocolates.
Unwind after your meal at Six Senses Maxwell's social library, grab a book from over 3,000 titles while you select your drinks from the wide selection available at the bar.
Cook & Tras Social Library is located at: Six Senses Maxwell, 20 Cook Street, Singapore 078857.
For reservations and enquiries, please email: cookandtras-maxwell@sixsenses.com