World Gourmet Summit 2017 Unites the World with Food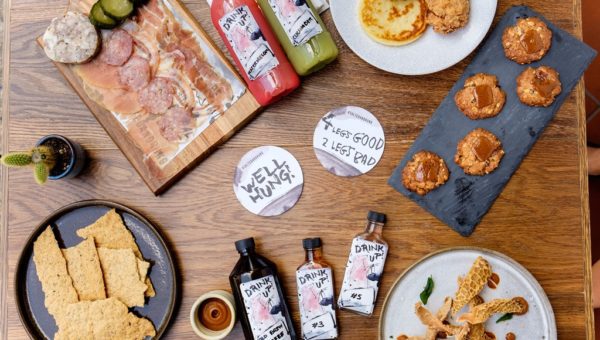 Culinary Stars from more than 16 Countries gather for Asia's premier food and wine festival World Gourmet Summit on it's 21st year run the United Nations Gastronomic Assembly (UNGA) to dazzle gourmands in Singapore from 20 March to 16 April 2017.
Focusing on and continuing its mission to nurture culinary talents both in Singapore and internationally, the spotlight shines on a new generation of chefs representing at least 16 countries, who are making their mark in today's vibrant world of gastronomy.
WGS 2017 reaffirms Singapore as a dynamic international culinary hotspot, where gastronomes can expect nothing less than an exquisite line up of gourmet affairs, masterclasses, events and exclusive WGS menus at award-winning and much-loved dining establishments in Singapore.
Among the illustrious chefs coming to Singapore for WGS 2017 are Jarno Eggen (The Netherlands) of two-Michelin-starred De Groene Lantaarn; four-time World Barbeque champion Grill-Ueli alias Ueli Bernold (Switzerland); Daniel Ovadía, one of Mexico's most successful chefs-restaurateur; Dharshan Munidasa, who put his native Sri Lanka on the culinary world map with two restaurants in Asia's 50 Best Restaurants list; dessert sensation Kiriko Nakamura (Japan) of one-Michelin star Tirpse; and Canadian First Nations Chef Representative Quentin Glabus (Canada).
Showing Singapore's diners why they are the ones to watch is a select group of young chefs from the esteemed Pachacútec Culinary Institute in Peru, protégés of the school's founder and South America's renowned Chef Gaston Acurio. Adding some spice is celebrity Chef Thaninthorn Chantrawan (or Chef Noom as he is popularly known) from Thailand, famous for his successful stint on the Thai version of Iron Chef.
Gourmands can also look forward to getting hands-on tips and culinary insights presented by the visiting and Singapore's own Masterchefs through various masterclasses and workshops as well as taste some of the city's most notable and award-winning establishments that will be hosting intriguing events and specially crafted dinners, as well as showcasing exclusively created WGS menus.
WGS continues to support the National Kidney Foundation (NKF) in its quest to provide care for kidney patients and raise public awareness of kidney disease prevention. With Singapore having one of the highest kidney failure cases, this support brings life and hope to needy patients.
During the "Better Lives" Charity Gala Dinner, an auction will be carried out and all funds raised donated to NKF. In addition to providing dialysis treatment, these funds will contribute towards the education and prevention efforts to raise awareness and curb the rise of kidney diseases such as diabetes and hypertension, which are the leading causes of kidney failure.
For more information on World Gourmet Summit and all WGS 2017 events, please visit www.worldgourmetsummit.com.
All reservations can be made online via reservation partner Chope through the World Gourmet Summit website.