World Gourmet Summit 2019 commends F&B and hospitality professionals with a focus on sustainable dining!
Returning with another stunning showcase of the best gastronomic experiences that Singapore has to offer from now until 12th May 2019, the World Gourmet Summit (WGS) 2019 is Asia's premier par excellence cuisine festival that celebrates various cuisines, excellent wines, and outstanding dining experiences.
The culinary festival features an extensive line up of multidisciplinary and renowned culinary influencers from around the world, each presenting the best of the world's exciting cuisines.
This offers gastronomers a unique opportunity to sample gourmet dishes from local and international gourmet partners and chefs who take their influences from around the world and present them as carefully curated dishes during a vast line-up of masterclasses, brunches and dinners.
The 19th edition of the WGS hosted an evening of celebration in honour of industrious F&B and hospitality professionals, as well as establishments, in Singapore and around the region – all whom have contributed and rendered exemplary service, innovations, and advancement of the F&B and hospitality landscape in Asia. This year's WGS highlighted the movement towards food-waste management, being more environmentally conscious and achieving a plastic-free environment through a lengthy discussion and sharing of sustainable practices in the kitchen.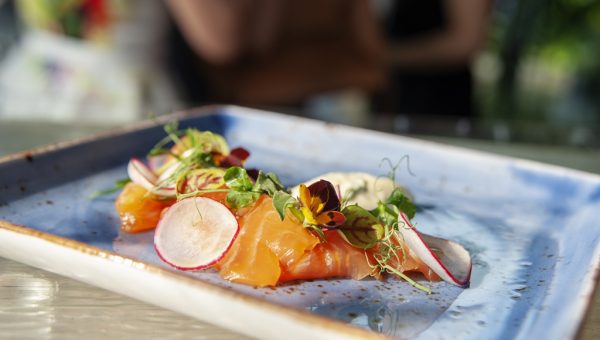 Held in conjunction with the World Gourmet Summit 2019 (WGS), the World Gourmet Awards is highly regarded as one of the most esteemed accolades in Singapore and around the region, returned to discover and celebrate new outstanding talents from the industry.
"The World Gourmet Awards continues to acknowledge the efforts of key players in the industry, as well as to motivate rising talents in the culinary sphere. We remain dedicated to empower, enrich, and advance both our homegrown and regional culinary professionals since its inception," says Peter Knipp, Founder, World Gourmet Summit.
A total of 35 awards were presented at the monumental ceremony this year. The awards were presented across six distinct categories – Chef Awards, Hospitality Awards, Wine & Bar Awards, Service Professionals and Establishment Awards, Special Category Awards, and the Highest Honours Category Awards.
The awards presented include the highly coveted MSC Hospitality Star Award, which went to Chef Lucas Glanville, Director of Culinary Operations for Grand Hyatt Singapore and Southeast Asia. The top restaurant in Asia, Singapore's very own Odette was accorded the Huber's Butchery Restaurant of the Year Award, while Chef Chan Tuck Wai of Marina Mandarin Singapore Brought home the Halton Executive Chef of the Year Award.
The MKN Chef of the Year (Male) Award went to Chef Kirk Westaway from JAAN, Swissôtel The Stamford Singapore, while Chef Bettina Arguelles of InterContinental Singapore Robertson Quay was presented the Cuisine & Wine Asia Chef of the Year (Female) Award.
For information on the remaining World Gourmet Summit events and dinners, visit http://www.worldgourmetsummit.com/wgs2019/main.php/wgs-calendar-of-events/