Yoku Moku Launches A New Boutique Experience For It's Customers
CONTENT: Yiew Kai Jie
A new experience now awaits customers at Yoku Moku who are looking for a more exclusive and personalized treatment when it comes to purchasing their signature Cigare cookies and confectionaries.
Yoko Moku's new flagship store in ION Orchard is located at Basement 4 within the mall. Taking into account of the long-standing tradition of omotenashi (Japanese hospitality), YOKU MOKU pioneers another new design concept for its stores in Singapore- the ION Orchard boutique comes with a private buying room for customers who prefer a more bespoke shopping experience.
Designed BY SUJOHOHUN Design and concept, the new store has a layout that is smooth and reminiscent of an art gallery to allow customers to move through the shop effortlessly. Backlit panels and attractive glass displays allow them to easily browse through a curation of high-quality YOKU MOKU products and staff will be on hand to recommend pairings to them. There is no minimum or maximum amount of spending required, the room is for customers to sit back and relax while waiting for their YOKU MOKU tin to be wrapped up.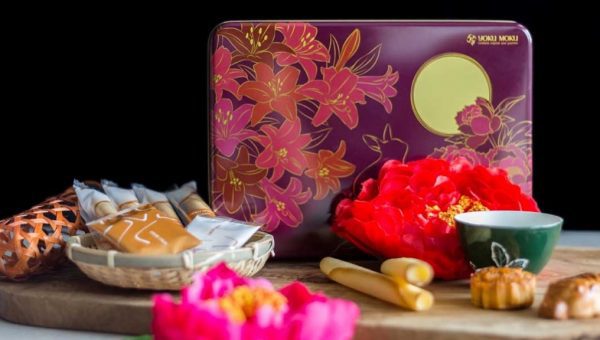 Along with the boutique relocation, YOKU MOKU is also launching its limited-edition assortment of Mid-Autumn Festival cookies. Known for its beautiful customized tin boxes that represents different events such as the Chinese New Year or Christmas seasons, the Mid-Autumn Festival assortment tin is designed to reflect the spirit of the festival, featuring peonies and the folklore moon rabbit. The tin includes 20 cookies, including eight pieces of YOKO MOKU's signature Cigare (rolled butter cookies), eight pieces of double chocolat au lait (butter cookies with milk chocolate filling) and four pieces of double chocolat blanc (butter cookies with white chocolate filling).
The Mid-Autumn Festival assortment tin retails at S$35 and is available at YOKU MOKU's ION Orchard and Raffles City outlets. While stocks last.
YOKU MOKU's boutique store is located at ION Orchard, #B4-39.