Exclusive Interview: DJ Clueless
CONTENT: Henry Boen
During our stay at Its The Ship, we were given a chance to interview some of the artist highlights. Usually, the decision-making can prove to be a little daunting – the amount of DJs to meet is almost limitless! But we knew, somehow, that no one could be more qualified than a super talented female DJ that's already taking the male-dominated industry by storm for the interview. Tori Roe A.K.A DJ Clueless A.K.A Ariel-Barbie-Fantasy-Come-True A.K.A the one legend that unapologetically rocked a hot pink hairdo for 7 years straight (yes, you heard yourself right!) – we sat down and discussed her view on the male-dominated music industry in Australia, her stage name, and her recent shift to Melbourne.
Luxe Society Asia: So, regarding your stage name, DJ clueless, I presume it is derived from the movie?
DJ Clueless: Yes it is! Actually, It's my favourite movie of all time. The fashion is definitely one of my main inspiration that influenced me; especially for the looks that I choose to wear to my shows. It's always vibrant, colourful and very 90's.
Luxe Society Asia: Do you think that the industry is male-dominated?
DJ Clueless: In Australia? Definitely, but there's also notable entertainment agencies – like the one that's I am currently with – that supports a lot of female artists. To gauge, there should be about one-third females and two-third males, which is actually a really high ratio. And even on the ship, most of the artists that came on board from my agency were females.
Luxe Society Asia: Are there any experiences that irritate you about the industry?
DJ Clueless: Being a female DJ, there are a lot of instances where I have to over-explain myself. For example, there are times where I am denied entry by security to my own gigs/booths or to be questioned if I'm actually someone's plus ones. I have to consistently explain that I am the headliner, and it irritates me that there's that assumption that the DJ will be a male. Unless my face is plastered on the flyer or the security knows and recognizes me, entries can get a little messy.
However, it's 2018 and things are definitely changing for the better. People are accepting that females can be credible DJs , which is good.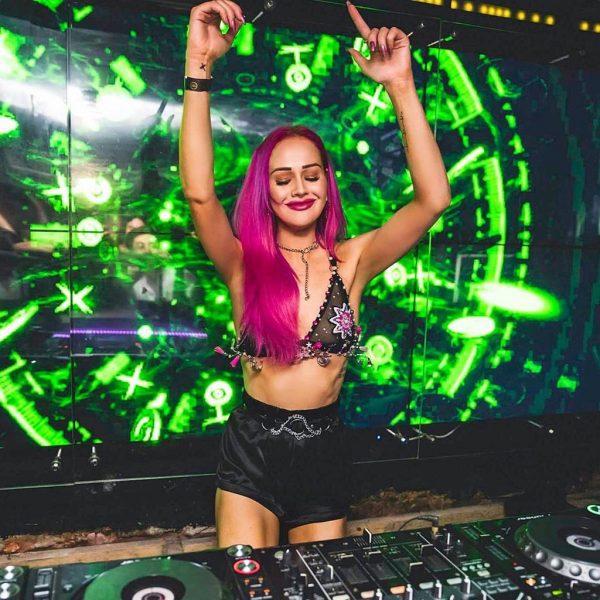 Luxe Society Asia: Yes to progression! So, who do you look up to?
DJ Clueless: In terms of music, Alison Wonderland and Nervo are definitely my source of pride. I do look up to a lot of successful female DJs – and to estimate, more than half of the DJs I adore are females.
Luxe Society Asia: So what makes you want to be a DJ?
DJ Clueless: Well, I've always been around music and had loved music since the day I learned about jingles and rhythms. My family loved music, and had always been supportive of the arts. The performance and creativity aspect in Dj-ing are definitely a bonus, but nothing beats the happy faces I see during my sets. It is just so rewarding!
Luxe Society Asia: What is one subgenre of music that you think doesn't get the attention it deserves?
DJ Clueless: For females, house music without a doubt. I play a mixture of tech-house and underground house music, and there is almost no female that dabbles in it.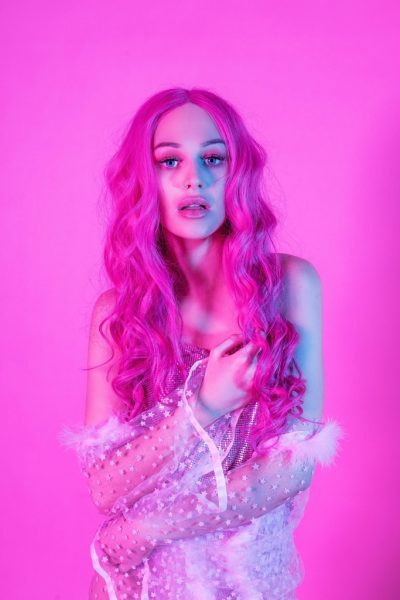 Luxe Society Asia: What is a Clueless show?
DJ Clueless: A Clueless show is very distinctive. I mix very specific sounds and beats into a heavy bass track followed by a fun dance-y track. That's usually the flow of a Clueless show.
Luxe Society Asia: Interesting. Anyway, I heard you're moving to Melbourne? What's up?
DJ Clueless: Well, yes. One reason I'm moving to Melbourne is that I would love to experience a different crowd, and the residents are definitely way more receptive of the genre that I play. I do also hope to get some music out during my stay, to play in the big house clubs in Melbourne (my longtime goal!) and to meet some artists to start a tour together. Europe and Asia's been on my wishlist for a while now.