It's Festival Season-On-Demand As Hydeout The Prelude Launches An Immersive Digital Experience With Martin Garrix and DJ Snake
CONTENT: Michelle Ng

The rise of online festivals and live sets from studios as a solution to the pandemic, and Hydeout has gone on step further to revolutionize the online music industry. Meant to launch their inaugural edition in 2020, Hydeout has pivoted to reimagine a new norm for the music and entertainment space– it's not really a festival, more than a livestream, with the functionality of a social network thrown into the mix.

Instead of having to deconflict set timings just like in a physical festival that most of the other festivals like Burning Man and Tomorrowland tried to recreate with livestreaming days packed with sets, Hydeout offers immersive performances as on-demand streams. Discover the neon jungle at your own pace with headliners like Rita Ora, Yellow Claw, Martin Garrix and Andrew Rayel. Upcoming rising artists like Bohan Phoenix, Myrne, Yung Bae, Manila Killa, and RRiley fills up the lineup, with many gems from different genres waiting to be discovered


The sets are more impressive than a studio or bedroom livestream. Using cutting edge visual technology, the exclusive performances will bridge virtual and reality. Created by a local company HydeNSeek Entertainment, the creation pays homage to its Singaporean roots, with Singapore landmarks incorporated into the virtual empire and local artists in the lineup. Other stages and stages are inspired by secret locations and physical landmarks around the world, once again fulfilling that wanderlust that we're craving from the cabin fever.

Hydeout spans three different worlds, HydeCity, HydeIsland and HydeEscape, with over 20 stages including Aqua Sphere, HydeAlley, Pandemonium, Sanctum, The Arch, The Mirage and many other secret on-location stages in HydeEscape. Aside from performance sets, artist interviews and a Director's cut gives different perspectives to the same set of music for music enthusiasts.

With new premieres dropping every week till July, there's always something new to discover whenever you log back on each week. And that's not all – the experiential part that online festivals are struggle to recreate is brought to live through customization features and online chats. In Hydeout, you can create your own avatar and dress him or her up in your festival best to interact with other punters all around the world.

It's not exactly a full festival experience as we've been accustomed to, but this will be the closest we'll get till live music is back up and running.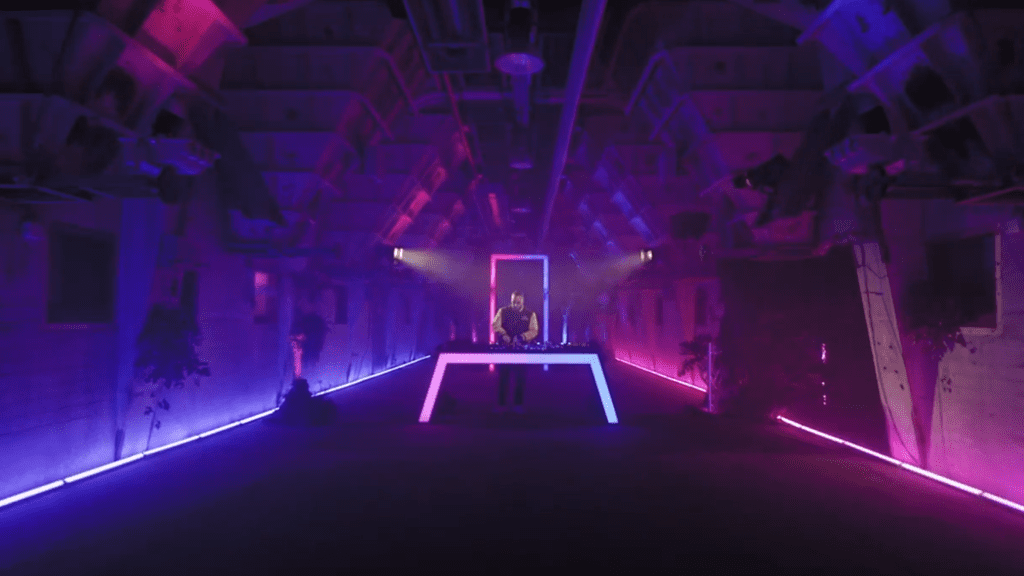 Here's the full lineup schedule.

January
1/29-Martin Garrix
1/30-DJ Snake

February
2/5-Rita Ora
2/7-Eptic
2/12-Julian Jordan, Loopers, Justin Mylo
2/13-Nicky Romero
2/14-Sam Feldt (Live)
2/19-Yellow Claw
2/20-Mercer
2/21-Dombresky
2/26-Andrew Rayel, Cosmic Gate, David Gravell
2/27-Don Diablo
2/28-Nervo

March
3/5-Matt Nash, Dubvision, TV Noise
3/6-NGHTMRE
3/7-Flux Pavilion, Tokyo Machine
3/13-Thomas Gold, Mark Sixma
3/14-Gattüso
3/19-Wiz Khalifa
3/20-Habstrakt, Pixel Terror
3/26-Tinashe
3/27-Slushii

April
4/2-Charli XCX
4/3-Alison Wonderland (Asia exclusive)
4/4-Tokimonsta
4/9-G-Eazy
4/10-Kill the Noise, Sullivan King
4/11-Kid Laroi
4/16-Yung Bae
4/17-Maurice West
4/18-Manila Killa
4/23-Bohan Phoenix
4/24-Emma Hewitt, Myrne, Trouze

Hydeout The Prelude is now live till May 2021. Free passes, season passes, and watch-as-you-go passes are available from USD9.90.