Johnnie Walker Circuit Lounge Set to Dazzle Singapore for One Exclusive Night
Johnnie Walker's signature Formula 1 party series, Circuit Lounge, returns for the Singapore Grand Prix weekend in 21 September 2013. This edition of Circuit Lounge promises to take luxury to new levels through indulgent surroundings, high fashion, classic cocktails, and a stellar entertainment line-up where big band musicians meet international DJ's.
In celebration of the most glamorous weekend of Singapore's social calendar, the highly anticipated party is in town for one exclusive night, at a new location situated close to the trackside action – the world renowned Marina Bay Sands.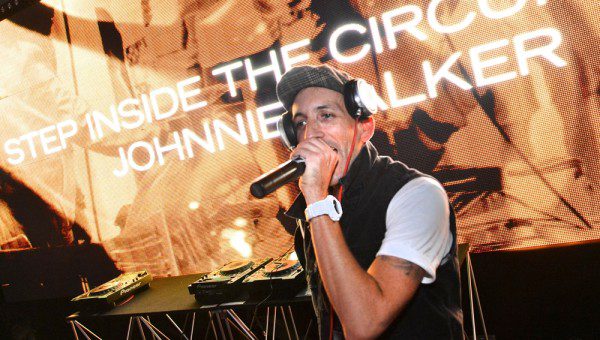 This years Circuit Lounge features a line-up of globally acclaimed DJs, including headline act Mel Debarge (US) supported by Posso (US) and DJ Atran (SG). Party enthusiasts will be well acquainted with New York based DJ Mel DeBarge, who is a permanent fixture at exclusive firm, music, fashion, philanthropic and private events with clients including Louis Vuitton, Giogio Armani,  Hugo Boss GQ, Calvin Klein, Jennifer Lopez, Heidi Klum and others.
In pursuit of all things creative, the dynamic duo behind Posso are both globally acclaimed DJs and also avant-garde designers. With talents spanning music, design and art, Posso has been all over the world performing at super clubs, fashion events and international festivals including Summer Sonic Music Festival in Japan, Music Fest in Mexico and others.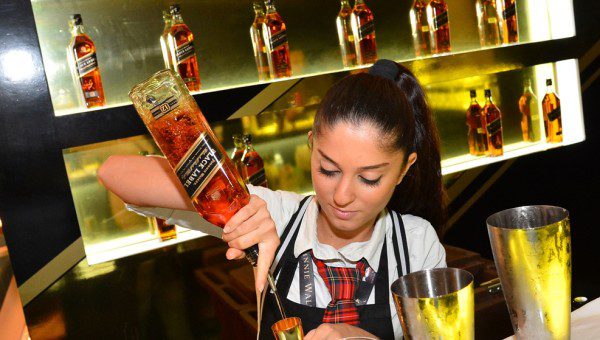 The enticing and extremely popular Flavour Lab will be making a welcome return – an experimental bar where whisky fans will get to try new and evocative serves of Johnnie Walker and maximize their appreciation of Johnnie Walker's signature bold flavours, some of which served with a touch of local flavour. And to truly celebrate the cocktail experience, winning bartenders from the internationally acclaimed Diageo Reserve WORLD CLASS programme will be present to craft WORLD CLASS cocktails for guests at Circuit Lounge. They include global winner of Diageo Reserve WORLD CLASS Bartender of the Year 2013 Tim Philips; Runner up for 2013, Kae Yin, and Singapore's Bartender of the Year 2013, Zachary De Git.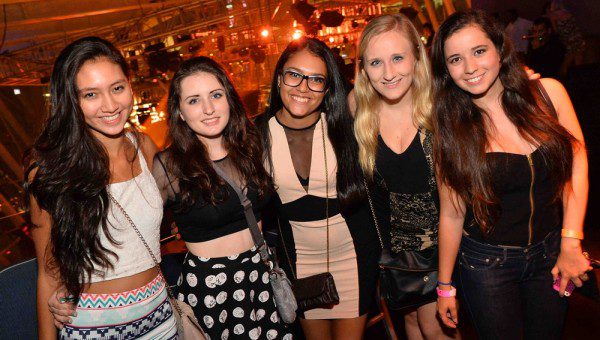 The privileged party crowd will also be the first to witness stunning fashion creations inspired by Johnnie Walker Gold Label Reserve from a local fashion designer.
Lee Jak Tim, Brand Manager of Johnnie Walker, MHD Singapore says, " The Singapore Grand Prix weekend and Johnnie Walker are all about celebrating the glamour and exclusivity of the Formula 1 lifestyle which is why this year, we're elevating the Johnnie Walker Circuit Lounge to create a bolder, more indulgent experience for our consumers to enjoy firsthand. Guests who attend the party can expect to celebrate with special Johnnie Walker serves, breathtaking performances and a world class music line up, all within a stunning gold themed setting at Marina Bay Sands"