REVIEW: 2:22 – A Ghost Story Is A Riveting Thriller Play That Debates The Supernatural Forces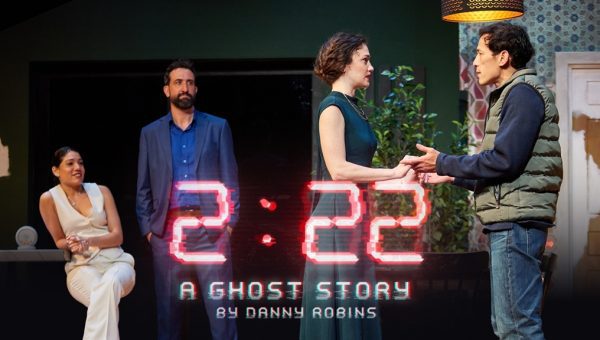 CONTENT: Michelle Ng
IMAGE: Singapore Repertory Theatre

Most plays are full of theatrics, with plenty of comedy and drama. Horror though, that's usually kept for the big screen. 2:22 – A Ghost Story is your typical horror storyline; a young family moves into their new home and gradually starts to experience strange happenings around the house. But the supernatural theme is turned into an suspenseful theatrical play about the spiritual world with clever dialogue and staging trickery, something we've never seen before on stage!

Directed by Daniel Jenkins and written by Danny Robins, the thrilling horror play is now showing in Singapore after two very successful runs in Los Angeles and London. Dominique De Marco and Shane Mardjuki stars as the lead couple Jenny and Sam, who are starting their new family by moving with their newborn daughter into their dream home. They celebrate by inviting their first guests for dinner, and while it is clear that the friends love discussing about the world and its many mysteries, gradually the talks turn into tensions as ghostly encounters crop up.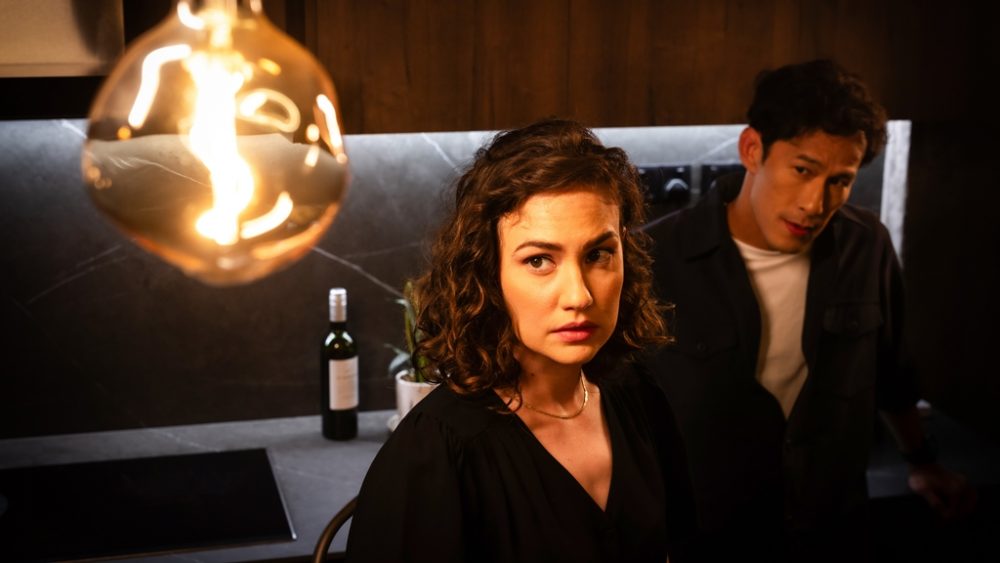 The tensions are reminiscent of every couple's everyday problems, with friendships and relationships tested, and cracks start to appear. Religious conflicts in relationships are brought up into play, and into wider themes like society's values on development and progression. As each family grows and then dies, is there life after death? The blurring of lines as opinions clash over life and death, and right and wrong result in some exciting debates between the couples. .Just as Sam tries to use logic to explain everything, maybe there are some things that just can't be explained.

As Danny Robins explains, "whether we believe them or not, ghosts are society's buffer between life and death, and a world without them, with every corner, nook, and cranny illuminated leaving nowhere for the dead to hide, or for us to hide from death – that is a totally frightening idea."

The plot twist ending leaves much to ponder, the mystery pieces all clicking into pieces as questions about humanity, progression and development hang in the air. And even if you are just looking for some excitement, 2:22 will definitely have some tricks up its sleeve to keep you on your toes!

2:22 – A Ghost Story runs from 15 August to 3 September 2023 at KC Arts Centre, Home of SRT. Tickets on sale from S$50 Online