Review: The Electrifying Zulu Ballet, Inala, That's Lost In Translation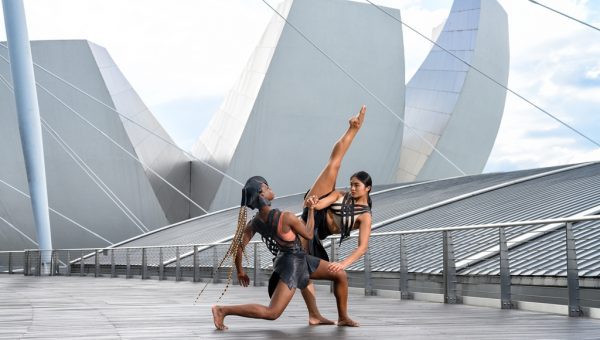 CONTENT: Michelle Ng
Some might say that the beauty of theatre is that it transcends cultures and languages. Unfortunately for Inala, a Zulu ballet from South Africa, the dance musical that falls just a little flat for the audience.
Inala is lofty masterpiece that hits all the right notes – literally and figuratively. The acts are brimming full of dance and colour, with a cast decked out in splendid get-ups and unique vocals all fighting to be heard. The stunning choreography sees the entire cast moving as one, amongst the rise and falls of birdcalls and cicadas to the backdrop of a traditional live band. The dancers are in splendid top form as they seamlessly flow from modern ballet steps to the chunky tribal chants and hand jives.
But the lack of the an understandable language means that the story is lost on the audience. The musical follows a tribe when a character misses his footing with the community and falls out of step, resulting in much trouble as he attempts to find his way back in. Without context however, the musical just turns into an exuberant show act after act.
It's not hard to see what's so entrancing about Inala, which has sold out in festivals and even made the rounds on West End. The contemporary dance-fusion is a melting pot of various disciples, artistic creativity, and backgrounds, giving all voices equal space to shine.
You can see the pride and love in every performer, which is a culmination of the best of the art world: vocals by Grammy winners Soweto Gospel Choir, music by Paul Simon collaborators Ladysmith Black Mambazo and the composer Ella Spira, plus ten dancers from companies such as Rambert and the Royal Ballet tackling Mark Baldwin's sparkling choreography.
The captivating musical hybrid still has a long way to go to let the audience truly appreciate it as the artform it is, but till then, Inala is an emotional and proud musical that manages to fuse South African traditions with Western dance disciples. It's definitely one to catch for the record.