Volo Festival 2019: an all-new Hip-Hop Music Festival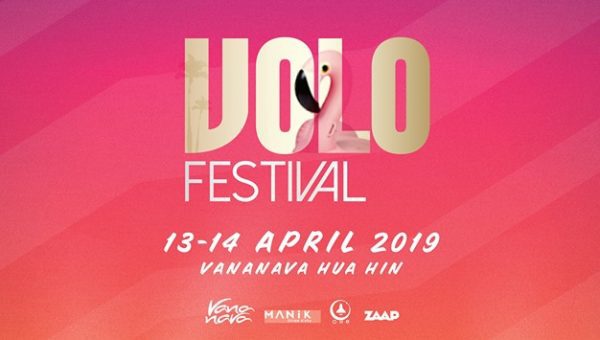 Soak in summer's sun and sea with two full days at Volo Festival 2019! The fresh-faced Hip-Hop festival will be held at Vana Nava Water Jungle in Hua Hin this upcoming 13th – 14th April, combining music, fashion, art, food in an epic mash up of urban culture!
Hip-hop enthusiasts are in for a treat as Volo Festival 2019 announces global icons A$AP Rocky as headlining act, along with beloved regional supporting artists Daboyway, Pok Mindset & DOUBLE P, YOUNGOHM, FIIXD, YOUNGGU, DIAMOND, YOUNG BONG, and Gavin Duval.
A$AP Rocky, known to his fans as the frontman of A$AP Mob, is the legendary voice behind multiple hits including F**kin' Problems, L$D, and Praise the Lord. And with some of the biggest collaborations (Kendrick Lamar, Drake, Skrillex, Rihanna to name a few) under his belt, A$AP Rocky's exclusive set at Volo Festival is sure to turn more than heads.
The festival also sets the scene for lifestyle zones that are bound to keep attendees entertained all evening long. It's Fashion Zone will showcase curated local streetwear, and its Food Zone brings together a roster of finger-licking' food trucks to perfect the beach-bound nights.
Volo Festival will open its gates from 16.00 to Midnight on 13th and 14th April. Attendees can look forward to a striking pirate theme transforming the venue into an even more exciting seaside adventure; and they are encouraged to dress up and express themselves.
Early Bird tickets are priced at 1,500 THB each this 3rd March at 11.00, with more tiers to be announced. All tickets include general entry to Vana Nava Water Jungle (yes, with all operating slides!) starting from 10.00 into the course of the festival. Please note that Yolo Festival tickets are limited to attendees of 18 years or older.
For tickets and more information, please visit: www.volofestival.com