W!ld Rice's 2016 Singapore Theatre Festival : FEST!VITIES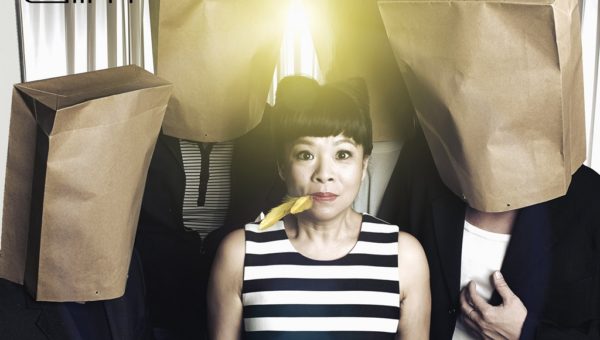 Complementing the eight plays in the Festival's main season are the FEST!VITIES – a host of thrilling events from public forums, cabarets and jam sessions that will bring together some of the brightest, boldest talents Singapore has to offer.
The Festival Club throws open its doors on Saturday nights in July with a fun, fabulous late night programmes encompassing Songs of Protest, Drag Attack! and Stand Up for Singapore by some of Singapore's finest Singer/Songwriter featuring the likes of ShiGGa Shay, Tan Pin Pin, iNCH Chua. Sonny Liew, Daniel Goh. These are just a few of the exciting performers, artists and politicians you'll get to meet at the Singapore Theatre Festival! Not to mention a rainbow of drag performers, led by RIOT!'s Becca D'Bus, will charm, shock and titillate in Drag Attack! which will unleash your inner dancing queens without stereotyping.
Beyond the Festival Club, expect fireworks during the Art & Life Sessions. These public forums, which run throughout the Festival, will feature lively discussions about family values, free speech and revisionist histories. Forum speakers include Kok Heng Leun (Artistic Director of Drama Box and Nominated Member of Parliament); playwright Tan Tarn How (Fear of Writing); Daniel Goh (Non-Constituency Member of Parliament, Workers' Party); graphic artist Sonny Liew (The Art of Charlie Chan Hock Chye) and independent filmmaker Tan Pin Pin (To Singapore, With Love).
"There is art everywhere we look," explains Ivan Heng, Artistic Director of the Festival. "The issues and ideas that we explore in the theatre are woven into the fabric of our daily lives. The FEST!VITIES give us the opportunity to kick back and relax, while also thinking and talking about the hot-button topics of the day."
Tickets to Songs of Protest are priced at $20 (inclusive of one free Peroni beer) and will be available through SISTIC from 17 June 2016. Admission is free for all other events in the FEST!VITIES.
For more information please visit http://www.singaporetheatrefestival.com