Astell&Kern's USB-C Dual DAC Cable Will Transform The Sonic Performance From Your Mobile Device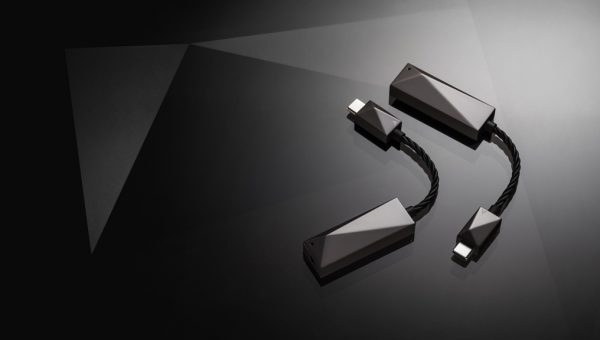 Astell&Kern, the global leader in premium portable high-resolution audio devices, introduces the USB-C Dual Digital-to-Analogue Converter (DAC) Cable, enabling music fans to experience the best sound quality possible from a computer or mobile device, while on-the-move. Joining the company's line-up of award-winning portable digital audio players (DAPs) and headphones, this ultra-compact audio accessory will transform the sonic performance from an Android smartphone, Windows 10 PC, tablet PC or MacOS computer*.

With leading smartphone manufacturers continually omitting headphones jacks and including low-performance DACs, and with popular streaming services offering high-resolution quality tracks, enjoying high-quality music playback on-the-go or on your desktop is becoming increasingly difficult. This is where the USB-C Dual DAC Cable becomes an essential audio accessory: Plug the dual DAC cable into the USB-C input on your device, connect a pair of 3.5mm headphones and immerse yourself in dynamic and detailed sound.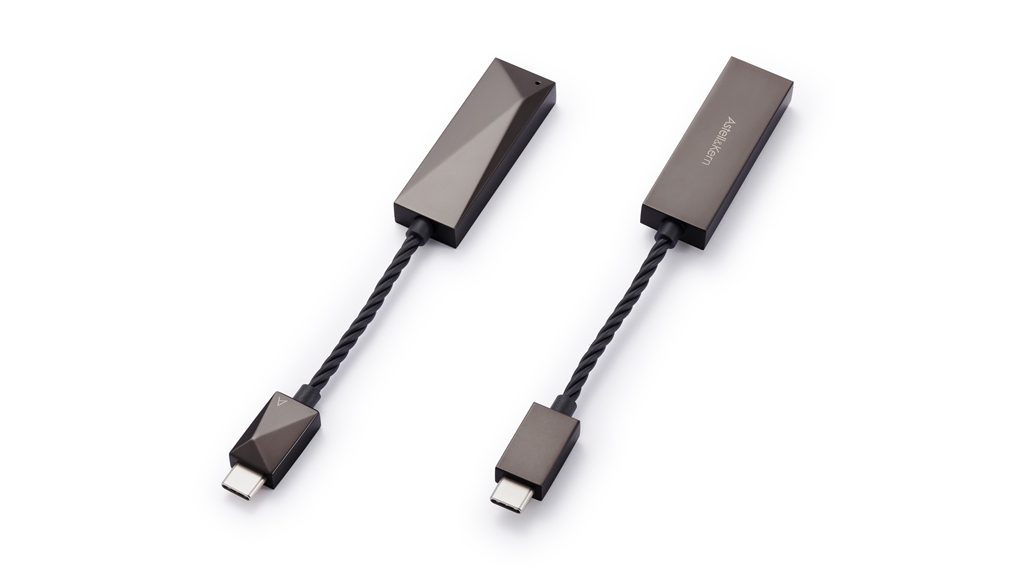 Dual Digital-to-Analog (DAC)
At the heart of the Astell&Kern USB-C DUAL DAC Cable sits two Cirrus Logic CS43198 MasterHIFi™ DACs which support high-resolution audio playback up to native DSD256 and 32bit/384kHz. With years of expertise in audio circuit and amplifier design, the company was able create a complex and highly integrated circuit design to fit into a diminutive, chewing gum packet sized (17mm x 50mm x 10.3mm) chassis. Elsewhere, Astell&Kern's bespoke designed capacitors, that also feature in its range of high-performance DAPs, optimise the audio circuit to suppress power fluctuations and provide stable operation and best-in-class audio performance all from an ultra-portable housing.

The dual DACs are paired with an independent analog amplifier, designed to deliver a distortion free, live, warm and clear sound as the artist intended, while harbouring power to sufficiently drive a variety of high impedance headphones with a 2Vrms (Condition No Load) output level.
Noise-Shielded Cable
A custom-made, durable, 4-core cable is designed to withstand the vagaries of life on-the-go and to reduce signal interference for the cleanest audio possible. With Technora aramid fibre at its core to block external noise, thick silver-plated copper is wrapped around this centre strand, with a further layer of copper added in a spiral arrangement. The addition of copper wire helps to affect a clear and rich spatial sound, while separate shielding treatment is applied to the cable to block distortion and digital and analogue signal noise from the playback device.

Astell&Kern Signature Aesthetic
As you would expect from an Astell&Kern, the USB-C Dual DAC Cable boasts a stunning, angled surface design that follows the 'light and shadow' concept employed throughout all Astell&Kern products. The smooth, polished metal zinc alloy body offers a reassuring premium feel and bulletproof protection for life on-the-road.

* iOS-based devices, such as iPhones and iPads are currently not supported. A dual DAC cable requires more current to run than a single DAC cable. Current iOS devices limit the amount of current exported and do not provide enough current to power a dual DAC configuration.

The Astell&Kern USB-C Dual DAC Cable will be available in Singapore in May 2021 for a retail price of S$189 (including GST). The new cable can be found at AV One, Connect IT, E1 Personal Audio, Headphones.SG, Jaben, Stereo Electronics, and Treoo.com