Bespoke Beauty Bar Peachy Skin Bar Adds SHR To Their Hair Removal Menu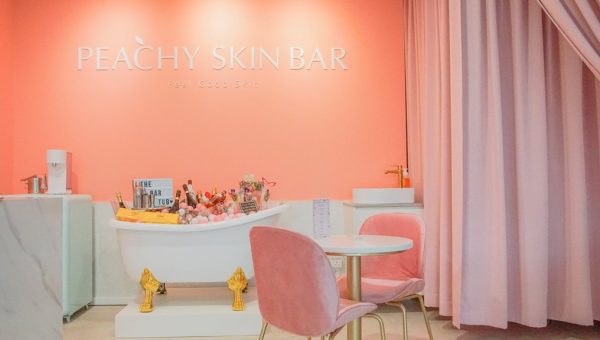 Content: Michelle Ng

Just a year old, Peachy Skin Bar is all about bespoke beauty treatments customized just for you. While their most popular beauty treatment is their omakase facial, they also have a range of other beauty services like hair removal and eyebrow shaping, and now the increasingly popular SHR hair removal.


The Experience
From the moment I stepped into Peachy Skin Bar, I felt like I just stepped into a bar instead of a salon. The pink walls, plush couches, and a tub filled with drinks made for a very welcoming reception. Even the treatment rooms were decked out to the peach theme, with pink gowns and beds!

The beautician that attended to me was very understanding, answering all my questions patiently as this was the first time I was doing Super Hair Removal. She even ensured that I was feeling comfortable at all times during the treatment, as I chose the more private bikini line for my treatment area.


SHR or IPL?
Touted as the painless version of IPL, Super Hair Removal is less painful and more effective in removing both fine and coarse hair. Instead of going by the number of shots as some IPL salons do, Peachy Skin Bar charges by the section you're targeting. When it comes to hair removal, the salon only offers SHR for the whole body and IPL only for the facial areas. Opt for SHR if you're targeting more sensitive areas like the armpits or the pubic area as its gentler on the skin.

The aftercare was top-notch, with my beautician going through all the steps to look after the treatment area and even giving me a small tub of aloe vera gel for application at home. While you can see some changes even after one session, its best to go for at least 5 to 6 sessions to see permanent hair loss. Each session should have at least a month in between, and try not to shave too close to the session. For SHR to be the most effective, there needs to be a bit of hair roots that allows the laser energy to target.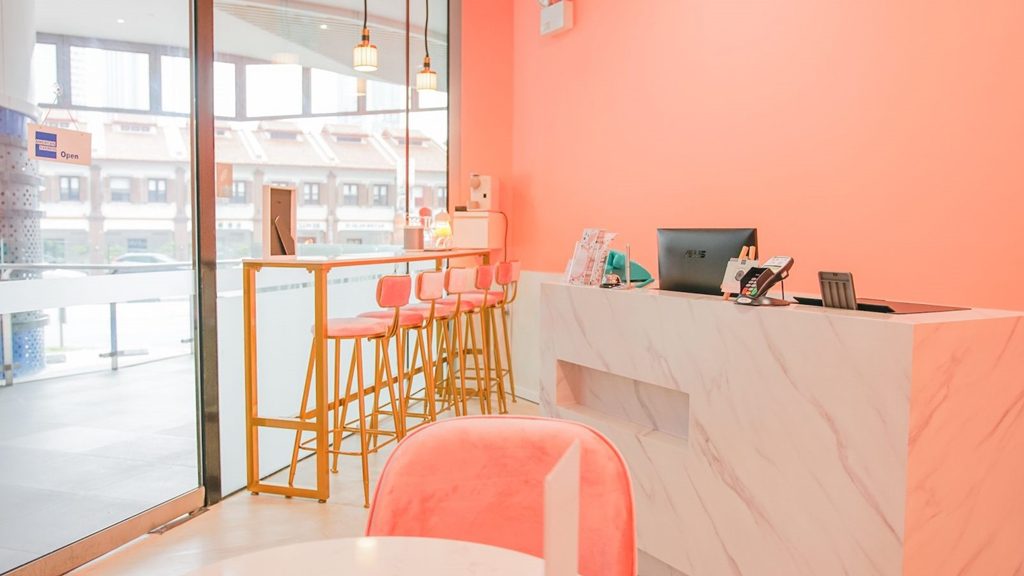 No Judgment or Hard-selling, Just A Peachy Good Time
Crystal Lee, the founder of Peachy Skin Bar, also wants to change the beauty industry by creating a safe space where girls (and guys) don't feel pressured by shady salesgirls and expensive packages. Achieving healthy, glowing skin should be your own choice, and the beauty bar is very transparent with their pricings. Pick and choose across the various facial and hair removal treatments, ala carte style from a cheeky menu filled with options like 'Glow Pro' and 'Time Freeze' treatments.

The staff will not upsell you any packages at any time, although there is a membership tier program. First timers get a special trial session price, but the membership is worth it if you plan on returning. The membership is lifetime, and allows you discounted prices of up to about 50% off non-member prices, cheeky tipples from The Bar Tub, and birthday discounts. The membership programme can also be shared between friends and families so everyone can enjoy affordable beauty treatments.

They are also running a current promotion where you can get a free membership with a minimum top-up of $500 for $750 worth of credits under their Petite package. It works as an e-wallet, where each treatment is deducted from your credit balance. The more you top up, the more free credits and even treatments you'll receive. Just take note that credits have an expiry date, even if your membership doesn't.

Peachy Skin Bar
371 Beach Rd, #01-13 City Gate, Singapore 199597
Open daily from 11am to 9pm