Chaumet Celebrates Its Most Iconic Collections with A Pop-up Boutique at ION Orchard
Chaumet, the storied French jewellery house of almost two and a half centuries, presents its Chaumet Pop-up Boutique at ION Orchard from now till 17th September 2023.

The pop-up unveils a unique experience of the inimitable Parisian art de vivre where visitors will be introduced to the world of Chaumet and its signature jewellery collections.

Designed in the shape of a tiara, the Chaumet Pop-up boutique welcomes visitors through a majestic arch into an iconic Chaumet blue rotunda, where they are invited to explore and experience the world of Chaumet's most iconic collections, including the Liens Collection, the Joséphine Collection, and the Bee My Love Collection.


The Liens Collection celebrates the bonds between people through a contemporary reinterpretation of sentimental jewellery. The collection inspired by the liens (link) motif, is highly symbolic – signifying the love and connection between two people. The Joséphine Collection takes inspiration from the 'Muse of the Maison' Empress Joséphine, who inspired creations of graceful elegance for more than two centuries. Debuting in Singapore at the pop-up as part of the Joséphine collection is the Aigrette precious parure in rose gold, set with brilliant-cut diamonds.

The Bee My Love Collection reflects the theme of nature dear to Chaumet, and the bee as an imperial emblem of Napoléon – recounting the unique story of Chaumet. This year, the Maison unveiled novelties featuring a new Bee My Love precious parure in rose gold glittering with brilliant-cut pavé diamonds that is also articulated, giving a sensual second-skin feel. The parure consisting a cuff and a necklace will be available in Singapore for the first time at the pop-up.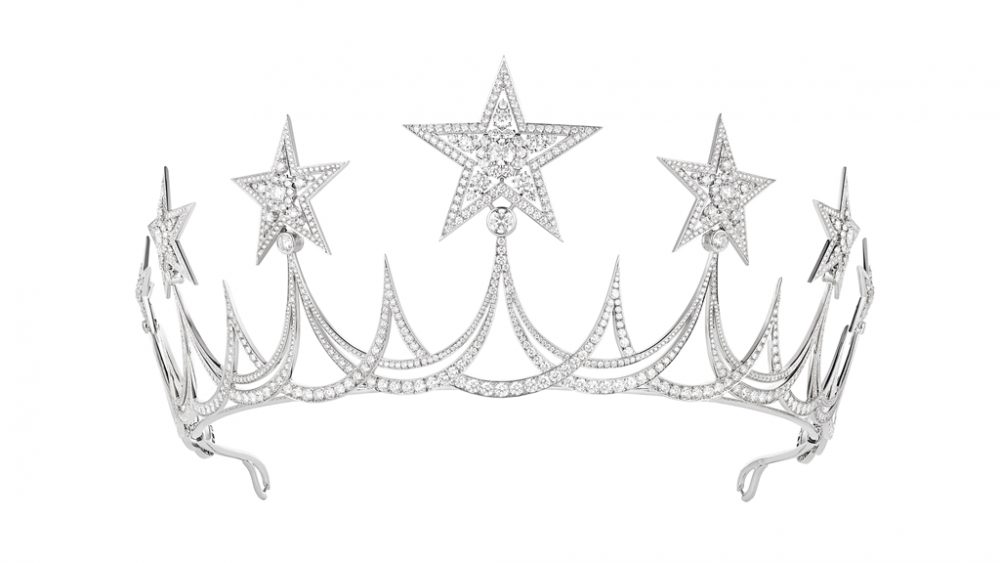 Visitors at the pop-up can also catch a glimpse into Chaumet's world of tiara making, where nickel silver tiara models, or "maillechorts" in French – rare tiara prototypes taken from the maison's historic archive – are on display. Having made over 2,000 tiaras since 1780 for monarchies and aristocratic families, these maillechorts are meticulously hand-painted by the Maison's craftsmen, allowing jewellers to adjust the design from the shape of the head to the way it will be worn.
At the pop-up boutique, a wall lined with maillechorts is created for visitors to marvel, try on and take photos with the maillechorts in the wonders of this unique and traditional craftsmanship. Also on display is a contemporary tiara, the Firmament de Minuit tiara that's inspired by Chaumet's 19th century pieces, with the celestial symbols magnified by fully-paved diamonds, making the metal vanish and the stones levitate like stars above our head.


Further elevating the experience, Chaumet invites guests (registration required) to enjoy a drink and French pastry at the Parisian-inspired lounge opposite the pop-up boutique, after touring the Maison's collections. While enjoying the refreshments, guests can also pick a book to read from the Chaumet library, inviting the reader to explore the world of Chaumet through a prism of art, culture and history.

Online registration is required for the pop-up lounge, for more details, please visit Website

Chaumet Pop-up boutique at ION Orchard
ION Orchard, Level 1 Atrium, 2 Orchard Turn, Singapore 238801
4th September to 17th September, 2023
Opening Hours: Mon-Sun 10:00am – 10:00pm