Huawei Launches Newest Foldable HUAWEI P50 Pocket!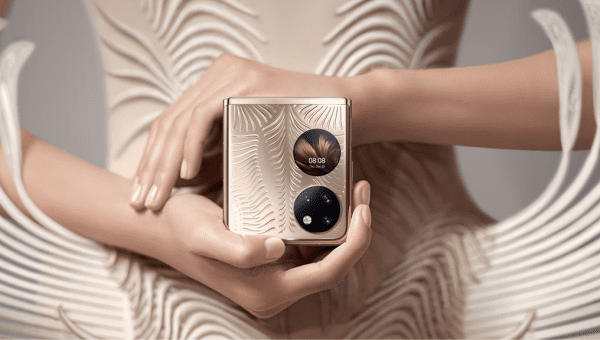 Huawei Consumer Business Group (BG) launches its latest flagship foldable smartphone, the HUAWEI P50 Pocket.

The latest expression of the HUAWEI P Series DNA, it is designed to empower consumers to explore the intersection of technological aesthetics and smart photography. Setting a new standard for smartphone industrial design. Huawei joined forces with prominent haute couture designer, Iris Van Herpen, in a cross-industry collaboration to create the HUAWEI P50 Pocket Premium Edition.

The latest flagship smartphone takes HUAWEI Image to new heights with the improved HUAWEI XD Fusion Pro image engine, which now supports Ultra Spectrum Image Technology.

The Ultra Spectrum Camera Matrix is the latest product of Huawei's unrelenting pursuit for better camera technology. It comprises a 40MP True-Chroma Camera, a 13MP Ultra Wide Angle Camera, a 32MP Ultra Spectrum Camera, a 10-Channel Multi-Spectrum Sensor and an Ultra Spectrum illuminator.

The HUAWEI P50 Pocket's HUAWEI Ultra Spectrum Camera combines powerful hardware and software, as well as the tweaking of over 2,000 colours across the full P3 colour gamut, to let users accurately capture what they see. As part of the HUAWEI P50 Pocket's HUAWEI Ultra Spectrum Camera, the Ultra Wide Angle Lens has a 120-degree wide field of view, making it a great camera for capturing beautiful vistas, and delivers macro photography with impeccable clarity. Using the Ultra Spectrum Fluorescence Photography feature, the HUAWEI P50 Pocket can also capture content and details that are unseen by the human eye, enabling users to unveil patterns that were previously hidden in plain sight.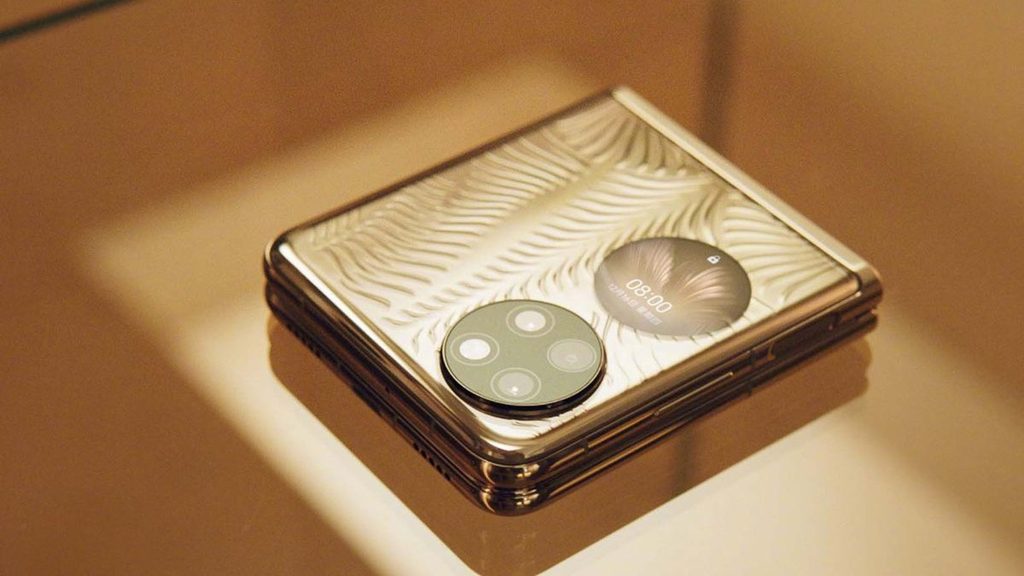 Another new feature is the HUAWEI XD Optics and True-Chroma Image Engine, every generation of the HUAWEI P Series has represented a major breakthrough. Built on the foundations of the solid camera technology of previous HUAWEI P Series devices, the Ultra Spectrum Camera Matrix has even better image reproduction capability, enabling the HUAWEI P50 Pocket to capture even more nuanced details and produce even clearer images. The HUAWEI Ultra Spectrum Camera is incorporated into the HUAWEI XD Fusion Pro image engine to deliver images with more depth and layers in the frame for a better photography experience.

The HUAWEI P50 Pocket introduces Sunscreen detection for the first time . Accessible via the Mirror app, this handy feature visualises the spread of sunscreen on skin to help users check for uncovered spots and avoid getting sunburnt.

Meanwhile, the all-new hinge design enables the smartphone to fold seamlessly into an ultra-slim, lightweight body that is a joy to hold. Unfolded, it offers a generous 6.9-inch, 21:9 display, which delivers an extraordinary experience when watching videos or movies. It also has a pixel density of 442ppi, and supports 1.07 billion colours and the P3 wide colour gamut – providing incredible colour authenticity and pristine picture quality. The display also supports a refresh rate of up to 120Hz, as well as 300Hz touch sampling rate. Furthermore, the 1440Hz high frequency PWM dimming support ensures users' eyes are always protected.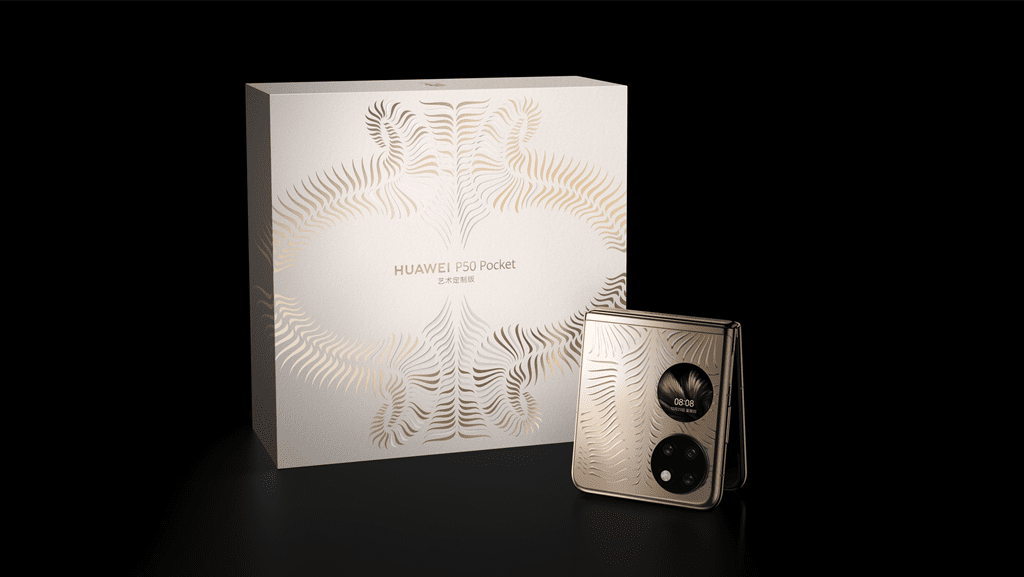 The culmination of years of R&D, the new-generation Multi-Dimensional Hinge and Multi-Dimensional Lifting design, allows the smartphone to achieve a seamless fold and slim form factor. The display, measuring 6.9 inches diagonally when unfolded, offers an immersive viewing experience with highly detailed and smooth visuals. Furthermore, being a 21:9 display, it has an incredibly wide perspective that is perfect for cinematic content. The smart Cover Screen delivers notifications and allows users to access certain services quickly and easily, without needing to unfold the device. Innovative materials, such as Zirconium-based liquid metal and 2,100MPa. Ultra-high Strength Steel, are also used to build the hinge system, further improving the reliability of the folding mechanism.

The HUAWEI P50 Pocket also adopts the signature HUAWEI P50 Series double-ring design, with one ring housing the camera module and the other the smart Cover Screen. This forms a striking duo that is instantly recognisable.

The HUAWEI P50 Pocket comes in two dreamy colourways in overseas markets: White and Premium Gold and will be available in Singapore in very soon.