LG Electronics Launches 2018 Home Entertainment and IT Lineup
IMAGES: LG Electronics
LG Electronics launched their highly anticipated latest 2018 home entertainment and IT lineup bringing a new level of smart convenience, innovation, and enchanced TV viewing experience to your home.
From their expanded range of LG Monitors, LG Gram Laptops, OLED and Super UHD TV's and Sound Bars, we were quite impressed with their latest 2018 and we have identified some of the products that caught our attention.
LG GRAM
The newest laptops from LG continues to push the boundaries of portable computing with improved mobility and durability, as well as upgraded processors and more versatile functionality. The series is ideal for business professionals who are always on the go; Photographers and designers who need speedy and reliable performance in a mobile workstation., not to mention is amongst the lightest laptops available on the market today.
Featuring a highly efficient 72Wh (up to 22.5hrs) battery which lasts up to almost a full day on a single charge, and their compact design allows the LG gram's smaller form factor to feature wider screens. The 14-inch model 14Z980 is also the same size as a conventional 13-inch laptop but offers a wider display with a minimized bezel. Despite its slim body, it still has all the necessary ports a consumer needs, such as HDMI, microSD, headphone, USB and USB-C.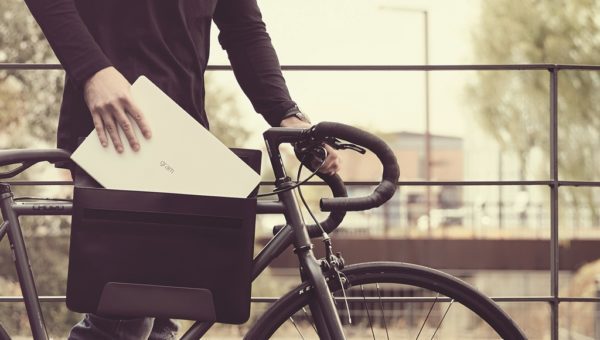 The 2018 gram laptops features new and advanced features into its computing products such as Touch Screen, ThunderboltTM 3 and Fingerprint Reader. With LG's new IPS In-cell Touch technology, it prevents color shift on screen when touching the display. The LG gram 13 also features a touch screen for an accurate onscreen haptic control. The LG gram 15 gram boasts ThunderboltTM 3 for speedy data transfer that is eight times faster than USB Type-C, and seamless transmission of 4K/5K content to exterior displays. Furthermore, all LG gram models come with a Fingerprint Reader which enables users to log in and power on at the same time with the press of a single button. The webcam has also shifted its positioning to the top of the display for flattering video calls, and the fan is even quieter and emits less heat than before.
The new LG gram also feature improved build quality, achieved by the Nano Carbon Magnesium full metal alloy body, often used in the aerospace industry where high strength and light weight are required. Passing seven stringent U.S. military MIL-STD 810G durability tests for resistance to impact, pressure and temperature, the gram offers a greater peace of mind for everyday usage.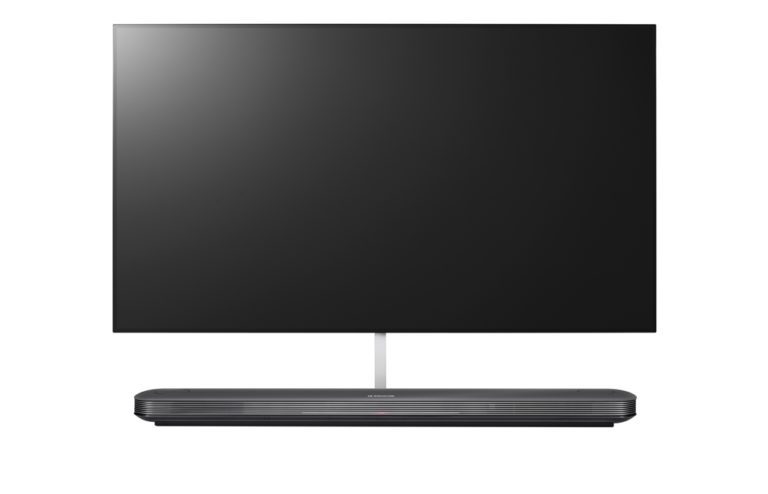 LG OLED TV and LG SUPER UHD TV
Powering LG's market-leading TVs this year is the introduction of the exclusive ThinQ® artificial intelligence (AI), which processes and responds to requests based on voice commands. LG's OLED and SUPER UHD TVs feature the newest α (Alpha) processor that achieves a heightened visual experience, and are also equipped with Dolby Atmos® for a superior sound characterized by superb clarity and complete immersion.
Being the world's best-selling OLED brand since 2013, a position it is poised to retain with its 2018 OLED TVs. Now equipped with LG's top-of-the-line α (Alpha) 9 processor, creating the best picture quality for consumers. The processor provides true-to-life images with rich colors, sharpness and depth for more realism. A core innovative element of the α (Alpha) 9 is the four-step process of noise reduction, which improves the clarity of images affected by distracting artifacts and enabling more effective rendering of smooth gradations.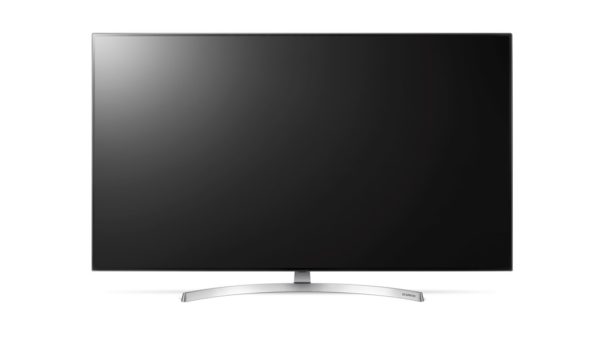 LG's array of SUPER UHD TVs: SK95, SK85, and SK80 are upgraded with α (Alpha) 7 processor as well as Full-Array Local Dimming (FALD) backlighting. This FALD backlighting technology achieves denser backlighting zones throughout the display, as it can independently control the LED light zones. This improves black levels and picture dimensions, increasing the shadow details and reducing light bleeding for greater contrast and superior picture quality. Darker and brighter areas can now appear on the screen at the same time; the pictures also have a higher contrast and will appear more vibrant.
The FALD backlighting works in tandem with the Nano CellTM technology to provide a stunning viewing experience. The latter uses uniformly-sized particles to retain subtle and accurate colours for viewing angles up to 60 degrees. Not only that, it also helps to filter excess light which improves the colors and contrast.
*Both LG's new OLED and SUPER UHD TVs feature 4K Cinema HDR, which brings a truly cinematic experience to the home. They add support for Advanced HDR by Technicolor, building on a legacy of supporting most major HDR formats, from the superior viewing experience of Dolby VisionTM to HDR10 Pro and HLG Pro (Hybrid Log-Gamma) with the support of Dolby Atmos®, offering object-based surround sound for the best audio-visual experience possible.
SOUND BAR
Taking the sound bars to new heights is Meridian Audio's advanced high performance audio technology, which delivers the most authentic sound possible. This year, the SK10Y, SK9Y and SK8Y sound bars include the support of Dolby Atmos®, offering music and movie enthusiasts an all-enveloping audio experience. Also available are the mid-ranged SK6, SK5, SJ2 and SK1.
LG's new SK10Y sound bar delivers 550W of powerful output and supports 5.1.2 channels by harnessing the power of Dolby Atmos® technology. The SK10Y is equipped with multiple speakers – including a pair of powerful up-firing speakers – to envelop the listener from every angle.
For more information please visit: www.lg.com.sg